TREXPER INDICATOR 180$ Free Download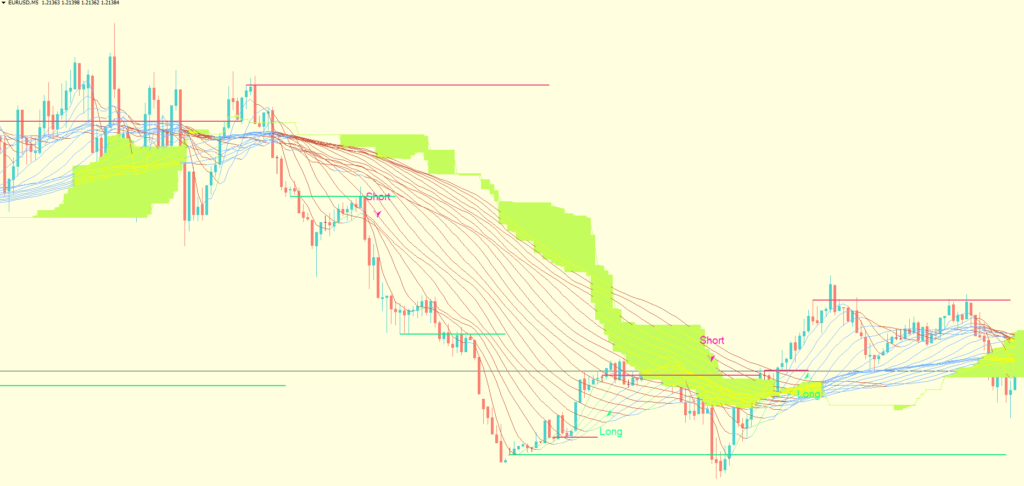 TREXPER INDICATOR is a non-repaintable trading system, usually sold for 180$. This free Forex indicator works based on the Donchian channel indicator. It is formed by obtaining the highest and lowest prices of the last n periods. The area between the high and the low is the channel for the selected time period, combined with another powerful indicator "Moving Averages", which are 18 moving averages of different lengths drawn on the chart simultaneously.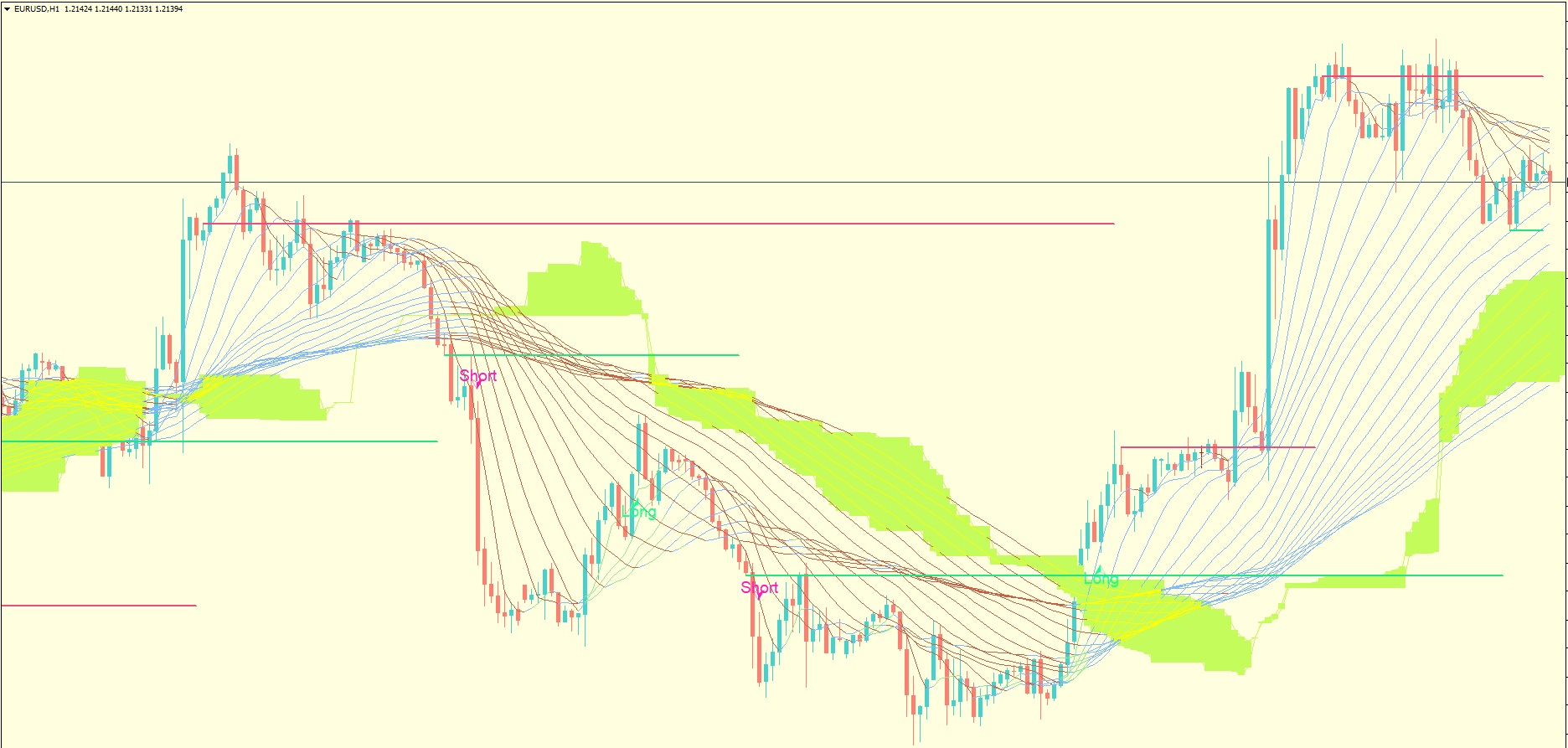 Donchian Channels and Functional Zones indicate the direction of the market trend. When the current price is above the channel or functional area, it should clearly indicate a bullish trend or buyers becoming optimistic and longs dominating shorts, while when the price is below the channel or functional area, it should indicate a bearish trend or sellers/bears dominating longs.
This functional area and the channel also act as dynamic resistance and support, depending on where the current price floats. Prices floating above the channel and functional area will act as support, while prices floating below the channel will act as resistance and it will be difficult for prices to break through the channel and functional area.
It is accompanied by thin lines drawn on the highs or lows of the price bars, which indicate the highest highs or lowest lows of the price of that particular financial instrument.
The FOREX TREXPER system can provide you with trading signals and you can use them directly, or you can add other chart analysis to further filter the signals, as recommended. Although the system can be used by traders of all experience levels, it may be helpful to practice trading on an MT4 demo account before you become consistent and confident enough to put it to use.
Features
You can set FOREX TREXPER INDICATOR to send you signal alerts via email, mobile notifications or platform pop-ups. This is useful because it means you don't have to stare at the charts all day waiting for signals to appear and you can monitor multiple charts at once.