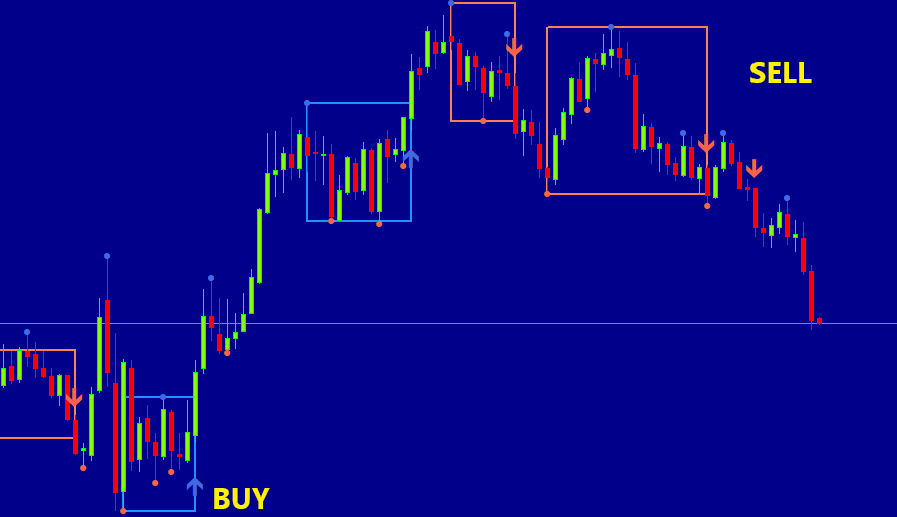 The indicator is based on trend and momentum. However, unlike other available trend indicators, Darvas Boxes, MT4's Darvas Boxes indicator is free to download and does not make predictions or guesses about prices. Instead, it reacts to price movements.
How do I trade with the Darvas box indicator?
The indicator is a rectangular box, usually with new highs and lows. The box connects the nearest high to an upper line and the nearest low to a lower line. It is considered a level within the Darvas Boxes when the previous high is reached but below the highest price. the most attractive aspect of the Darvas Boxes indicator is that it displays an arrow indicating whether it is advisable to take a long or short position.
The Darvas Boxes indicator can be used to spot reversal price and momentum breakouts. It can also be used to identify short-term trends. In the case of a significant uptrend, the indicator will show rising lines. This is a Darvas Boxes indicator that works in both short and long term time frames, making it ideal for day traders as well as swing traders. In addition, it can be used to trade currency pairs.
Buy Signals
Judging when the price is in an extremely tight range. You can enter a buy position when a bullish candle crosses the resistance line of the box. Place a stop loss below the Darvas box, usually, or at least a few pips below the candle you entered.
Exits
Exit the market when the indicator shows signs of selling beyond the set profit or the next resistance zone.
Sell Signal
An indicator gives a sell signal when it draws a Darvas box as the price converges. Place a stop loss higher than the box, usually above the entry candle.
Exit when the indicator reaches an order signal. You can also exit when the trade reaches its target and you can take profits.
Example of a trade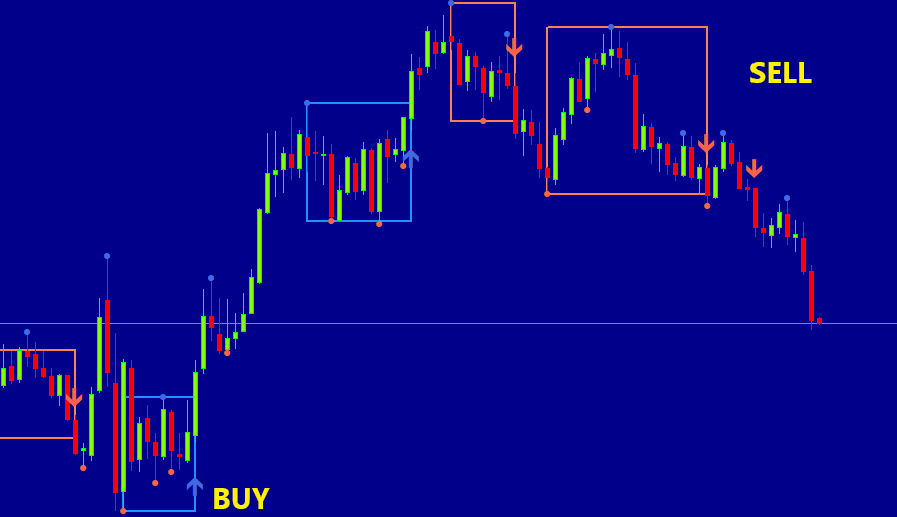 This chart shows the relationship between the price of gold and the US dollar. Whenever the price consolidates, the indicator draws this box. In this case, the blue arrow points to the Darvas box at the support level. The indicator goes a step further by showing traders how and when to open positions by using upward-pointing arrows. The ideal stop loss would be placed below the box.
Similarly, a red Darvas box is formed near the resistance zone. It is decorated with red arrows pointing downwards. You must start selling the position when the red arrow is visible or when the price starts to move away from its lower line. A good stop loss is to be placed above the box.
Summing up
Darvas Box Indicator is one of the indicators that provides excellent buy and sell signals. It covers a range of strategies, including channel trading and backfilling. By identifying the possibility of a price reversal and then revealing exactly where to trade, this indicator will help you bring in gains.