The Flat Market Detector is a tool that can be used to detect a changing market. To avoid flat markets, you should stay out of the way and only enter the market when it starts to expand in anticipation of a strong trend.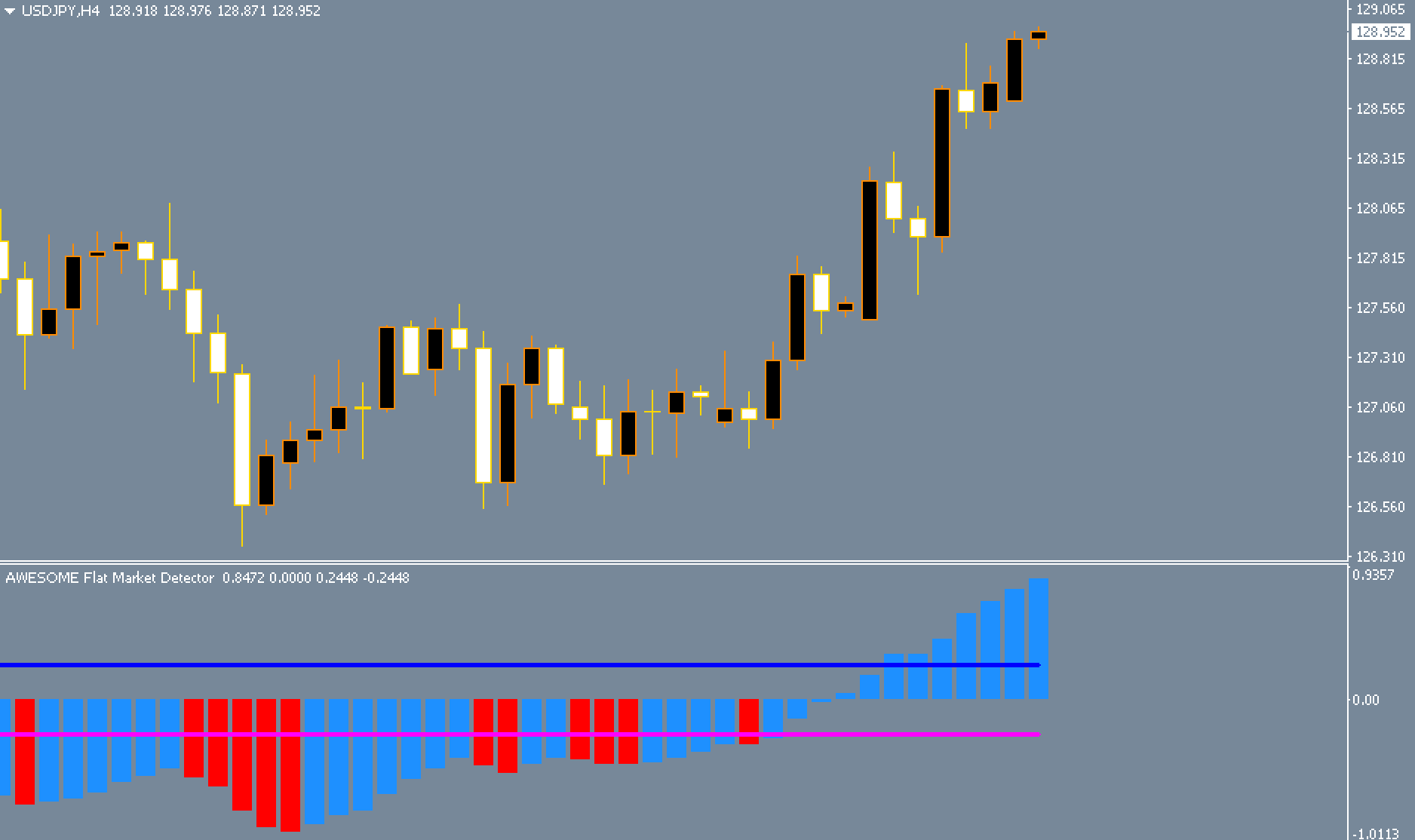 This indicator consists of a histogram that issues red and blue histogram bars depending on the difference between the moving averages of the indices. The indicator also has two threshold lines, which are calculated using the gamma standard deviation of the histogram bars. The indicator can be used to trade any instrument at any time.
How to trade with the Flat Market Detector indicator
This indicator is basically used to determine a flat market or a choppy market if the histogram bars fall within the range of the threshold line.
If the value of the histogram exceeds the previous bar, the indicator issues a blue bar. If the value of the bar falls below the value of the previous bar, a red bar is issued.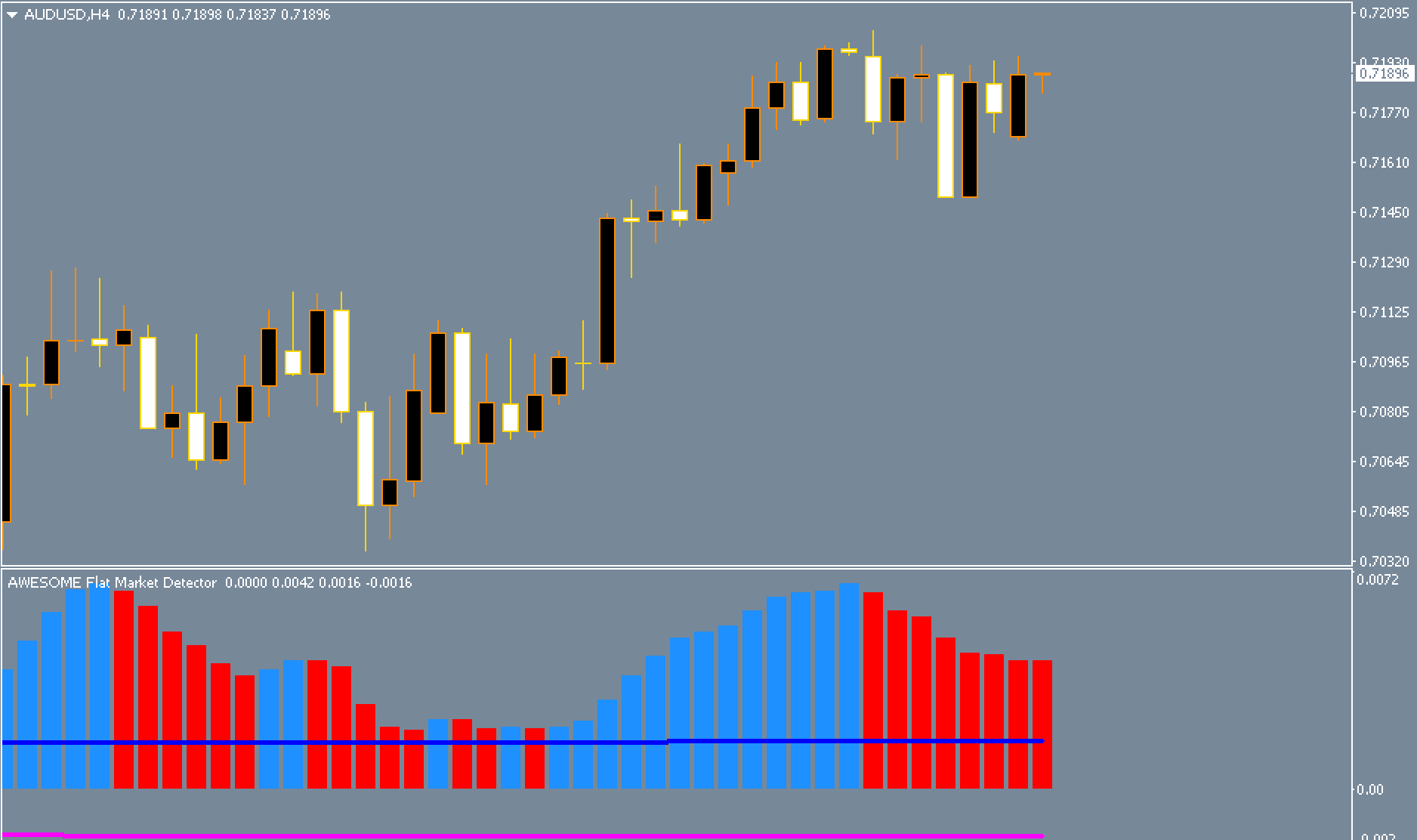 The indicator also shows a growing momentum when the bar crosses the threshold line. A strong trend is also indicated by a long bar chart bar that extends beyond the threshold line.
Trend indicators work on a daily basis. The bar of the indicator crosses the threshold line, strongly indicating an increase in momentum. The red bars well beyond the threshold line indicate a strong downtrend.
Conclusion
The Flat Market Detector is one of many unique indicators that can help you identify a flat or ranging market. It shows the market trend and momentum. It is a useful tool if you trade with an Asian range strategy.