FX Arcanum Indicator Cost $99 Download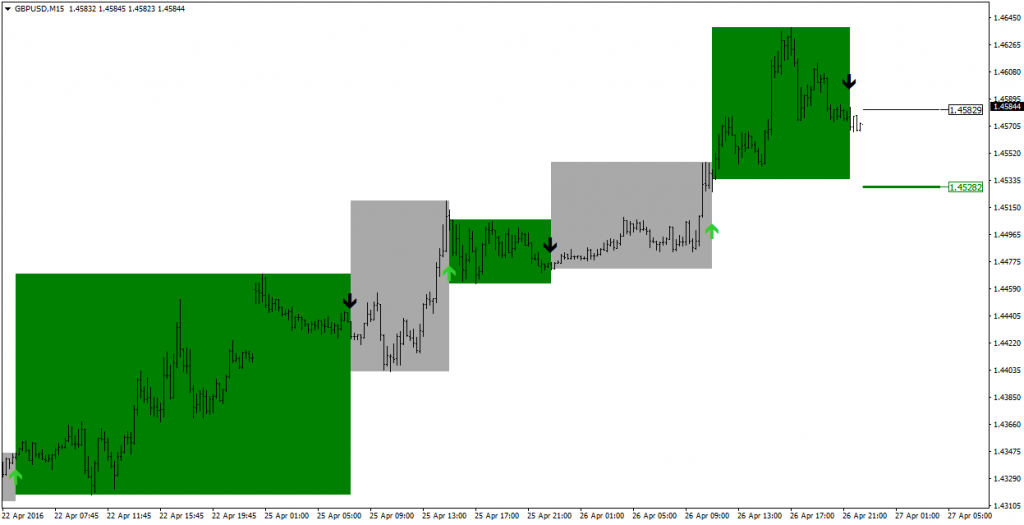 FX Arcanum Indicator is a unique system that places a strong emphasis on analysing the market and trader behaviour. The system also uses an algorithm that shows you the current market stage and entry based on market behaviour.
It is straightforward to use even for complete Forex beginners. You don't need to be a professional to use it. Simply load one of the 3 different templates on your charts. It is so simple that the indicator does not offer any customisation options apart from these three, which is a bad thing for some traders.
The FX Arcanum Free Forex Indicator System can give you trading signals that you can take as they are or you can add your additional chart analysis to filter the signals further, which is recommended. While the system can be used by traders of all experience levels, it may be beneficial to practice trading on an MT4 demo account until you become stable and confident enough to go live.
The FXArcanum system offers 3 different templates for 3 different levels of risk.
FXaConservative (Safe Mode) – is the safest mode and is designed for traders who prefer a conservative trading style with a small number of efficient signals. Less risky and slower to enter the market but more filtered than other signals.
FXaStandard (Standard Mode) – is the most balanced template. Higher risk, faster entry than the previous template, but still at a safe/medium risk level. This model is ideal for typical day trading.
FXaAggressive (aggressive mode) – is the most aggressive template. It offers faster signals with increased risk. Choose this mode only if you are an experienced trader or if you have spent enough time on the trading system.
http://www.fxarcanum.com/
Conservative