Pivot Points.All-In-One Indicator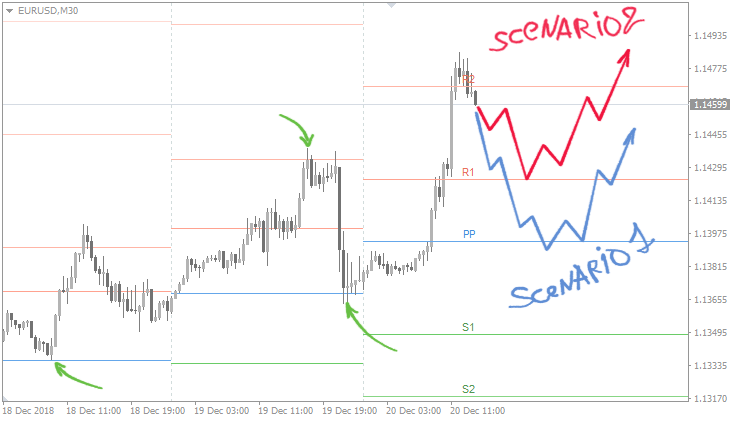 This Pivot Points.All-In-One indicator is a combination of all the basic methods for constructing reversal levels. This means that you can incorporate it into your trading strategy.
Resistance and support levels are among the most well-known Forex tools used in the market.
They are popular because they are very accurate in determining trend lines and reversal positions (pivot point positions) in pattern development.
By default, the MT4 terminal is not equipped with an indicator that can automatically create these levels.
The Pivot Point indicator can assist you with this problem See our article.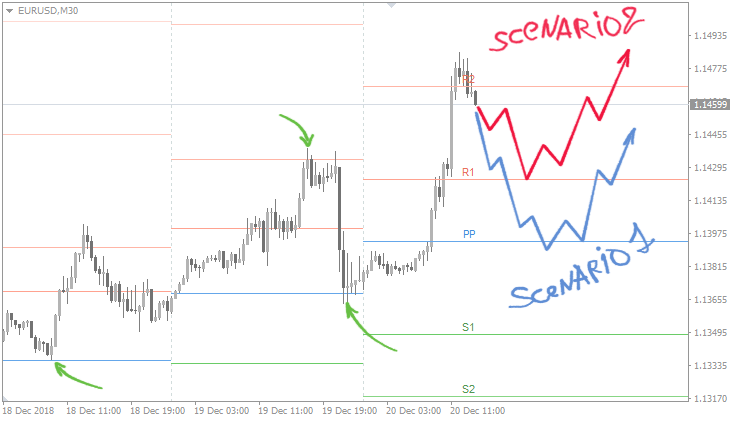 What are Pivot Points. All-in-One Indicator?
This Pivot Point indicator automatically draws horizontal lines on the MT4 terminal charts. By interacting with the horizontal lines, the price can change its direction.
This, in turn, offers the possibility to make money from the trade.
This indicator is unique because it combines all the basic and well-known methods of making reversal levels. Here are some examples: Slassical, Woodie, Fibonacci, Camarilla and Central Pivot Range (CPR).
Note: There are several ways to plot horizontal pivots for the Pivot Point indicator. All of them are marked in the same way on the terminal chart of MT4.
Different methods are based on different formulas. The exact position of the chart display will depend on this.
In this article, we will briefly discuss each method of plotting pivot points. We will also show the advantages of each method. This will allow you to determine which method is more beneficial to you.
Let's talk about it all at once. Although the indicator shows possible trend reversal points, it is not recommended to utilize it without a connection to an existing trading system.
How to use pivot points
The fundamental reason for trading with pivot points is based on the concept that prices will often reach yesterday's close rather than break the previous day's range. This is why the most popular time for calculating pivot points is arguably daily.
In this regard in this case, each pivot point level is in a position of resistance and support.
When we look at the chart, we can observe the various price interactions that occur with these levels.
One of the benefits of this pivot indicator is that it is popular because the more traders are using this tool, the greater the possibility of interacting with it.