Description
Best Gold EA an fully automated forex robot that has been specifically designed to trade on XAUUSD(GOLD) typically sold at 745dollars. Trading on the Gold Market can be more profitable than other pairs, but it is also more risky also, so using the right tool at your disposal to assist you in this area is an essential component of the process of trading in gold.
The software is compatible with any broker's conditions. Aura Black EA is trained by a multilayer perception Neural Network (MLP). It is a kind of artificial neural networks that feed forward (ANN).
It employs hard stop loss and takes profits on each trade. Aura Black Edition has been designed for the XAU/USD market in order to make up to 12%-30 percent Monthly Profit.
Recommendations for BEST Gold EA
Minimum balance of $500 in stranded account.
Work only on the XAUUSD[GOLD[] (Work with any other pair).
Best to work on the D1TimeFrame(Work in ANY timeframe).
LOW RISK:
XAUUSD H1:  99.9% MODELLING QUALITY + 13% NET PROFIT- DD 7%
MEDIUM RISK:
XAUUSD H1:  99.9% MODELLING QUALITY + 26% NET PROFIT– DD 13%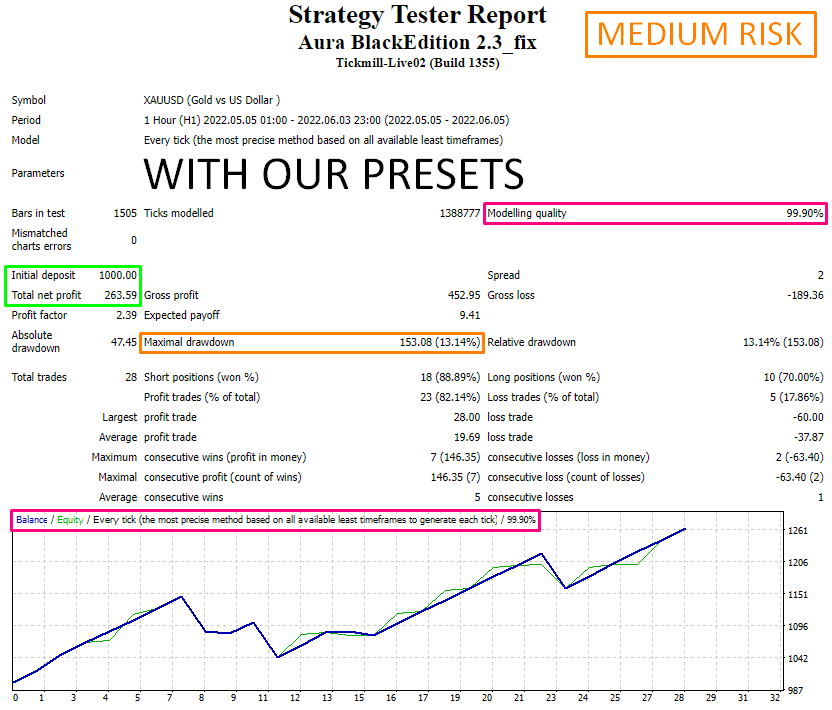 Input Parameters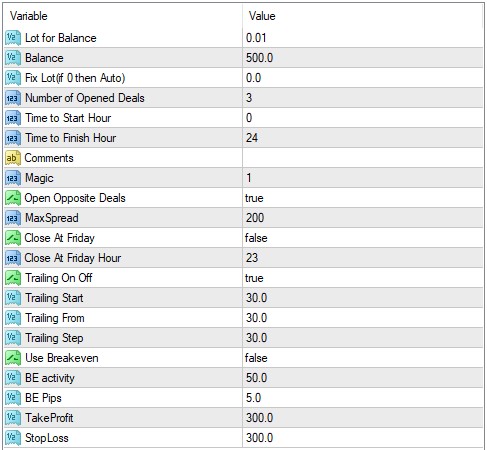 Lot for Balance – Automatic lot calculation volume
Balance – Automatic lot calculation step
Fix Lot (if 0 then Auto) – Fix lot
Number of Opened Deals – maximum orders
Time to Start Hour  –  Start hour to open trades
Time to Finish Hour –  End hour to open trades
Comments  –  Comments
Magic  –  Magic number
Open Opposite Deals – Enable opposite direction logic
Max Spread – Spread filter
Trailing On Off  –  Trailing stop on/off
Trailing Start  –  Trailing start points
Trailing From  –  Trailing from in points
Trailing Step –  Trailing step in points
Use Breakeven – Breakeven function
Take Profit  –  Take Profit in points
Stop Loss – Stop Loss points