Description
Not all traders like scalping trading strategies. You have to spend a lot of time in front of the computer and it's intense. However, this can happen if you are not using the best and sophisticated Forex system. Imagine that now you won't be nervous and you can earn a lot if you spend a lot of time in front of the monitor.
Therefore, knowing the favorite scalpers is a Forex scalping strategy.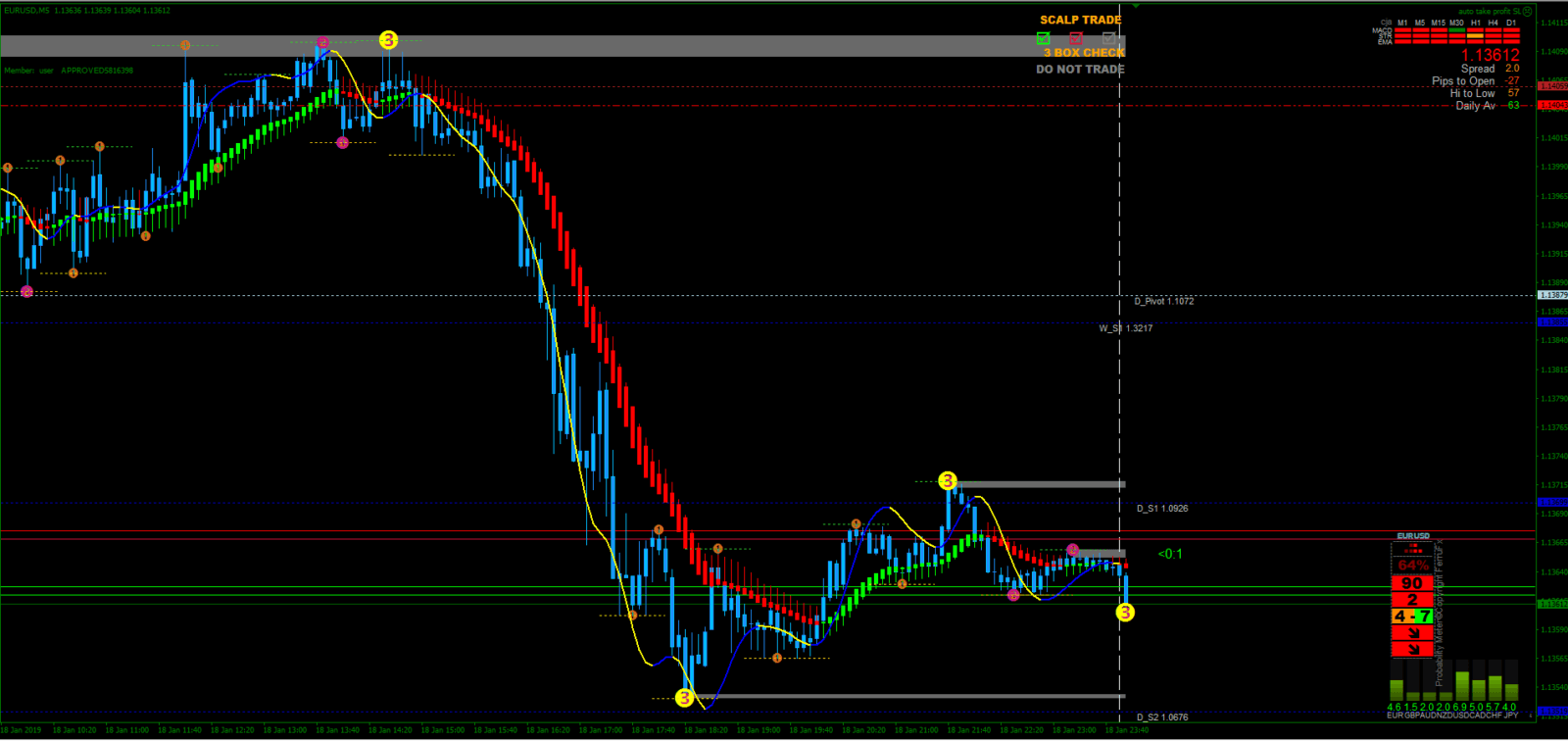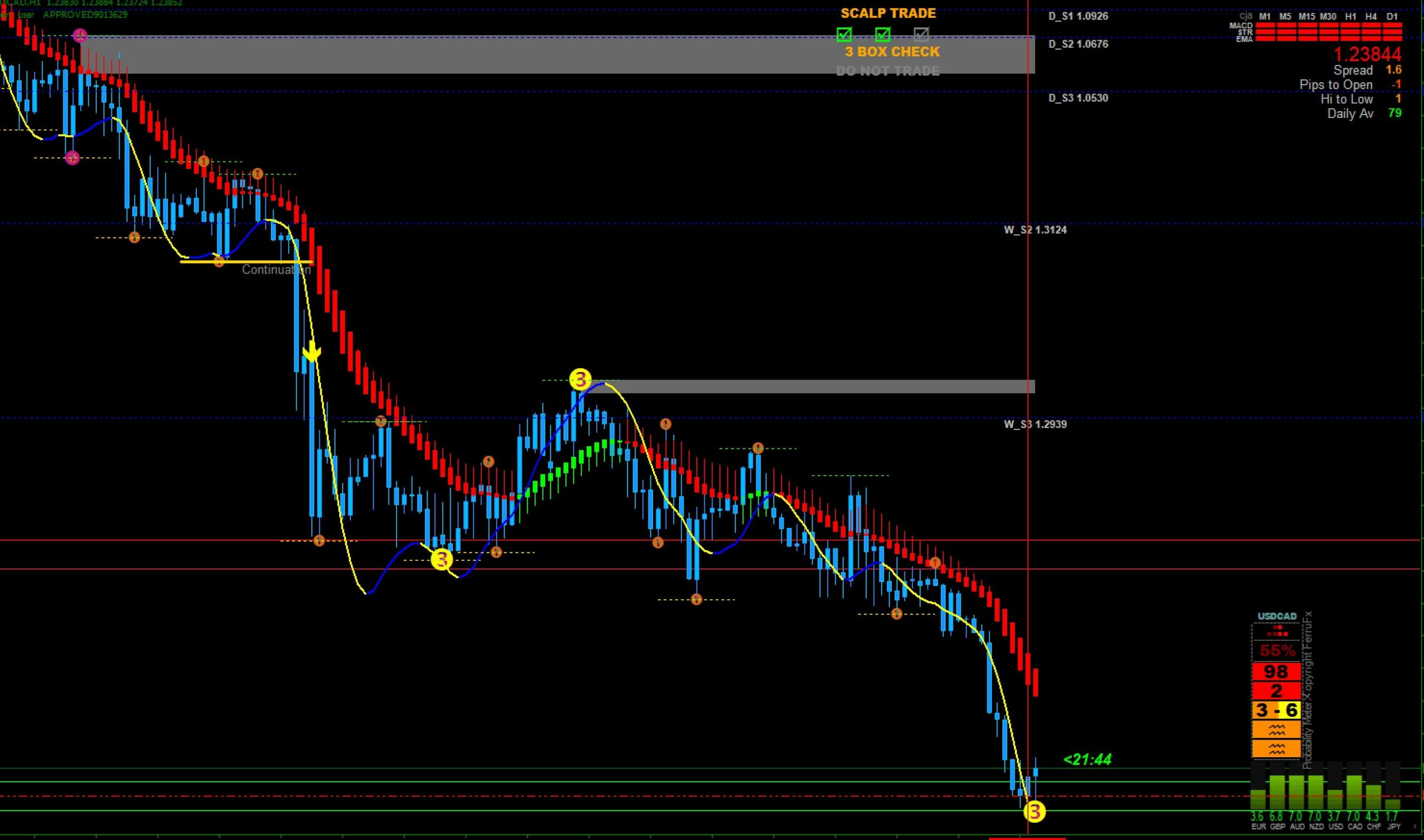 Trading platform: MetaTrader4
Trading pairs: AUDUSD; EUR; EURJPY; EURUSD; GBPUSD; NZDUSD; USDCAD; USDJPY.
Timeframe: M1 / M5 / M15.
Trading hours: arbitrary.
Symbols used: 4, 5
This strategy is suitable for fast accelerating deposits. Its rules are simple and straightforward, but you still need to practice on a demo account to master it.
In order not to waste time setting stop-losses and take-profits, we will use an advisor to do this for you.
Favorite Scalping Strategy Indicator.
The strategy uses many indicators, but there are two main ones you need to focus on when opening a trade. One of them gives a buy or sell signal in a pop-up window, the second – Scalp Trade 3 BoxCheck, in which we check for signal confirmation. The rest is used to filter signals.
Favorite scalping rules.
Entry will be more reliable if it is based on a popular trend in a higher time frame. We check this on the signal bar indicator in the upper right corner.
For example.
If there is a buy signal and there is a confirmation in the checkbox, but all bars in the signal bar are red, this is a clear bearish trend. It is better to skip such signals. There should be a green bar on one of the higher time ranges: H1, H4 or D1. But on the other hand, if there is a sell signal with a confirmation in the checkbox, you can safely open a buy order.