Description
The efficient trend following forex trading strategy is well known for assisting short term scalpers and day traders to achieve their trading goals. The simpler chart presentation and backtesting track record compared to other trading strategies has made this forex trading system widely accepted by novice trend based traders.
The profitable trend-based trading strategy can be used to trade a variety of forex currency pairs. In addition, the system works with any type of time frame charts available on the mt4 trading platform.
System Overview
The trading charts will be as shown below.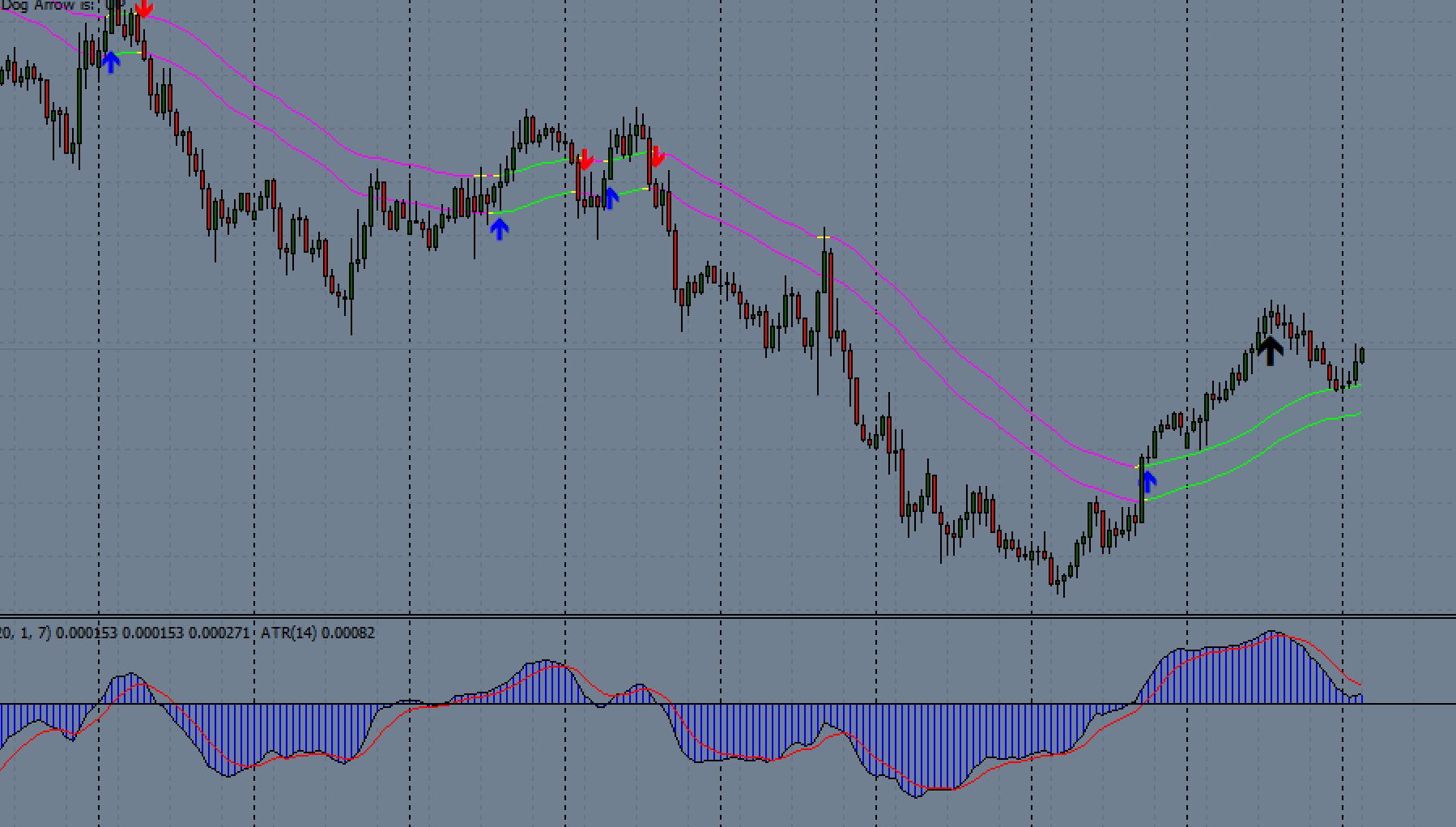 Fast and Slow : These MAs are used to detect and filter the current market trend. When the trend is bullish, the price usually closes above these averages.
To confirm a bearish trend, the price must close below the averages.
below the SMAs. The fast BDv8 Color MA reacts to price behaviour faster than the slower ones.
BD Cross: It displays crossover signals in the background using moving averages with various parameters. It draws crossover signals with up/down arrows around the price bars in the main chart window.
MACD: A well known momentum based indicator. A negative MACD value indicates bearish market momentum.
Price stays above the fast and slow BDv8 ColorMA
BD Crossover indicates a bullish crossover by drawing an upward blue arrow
MACD turns positive and continues to rise
Buy triggered when all the above conditions are met
Set your stop loss below the Fast & Slow BDv8 ColorMA level
Exit your long/profit taking position whenever your trade reaches a 1:2 risk to reward ratio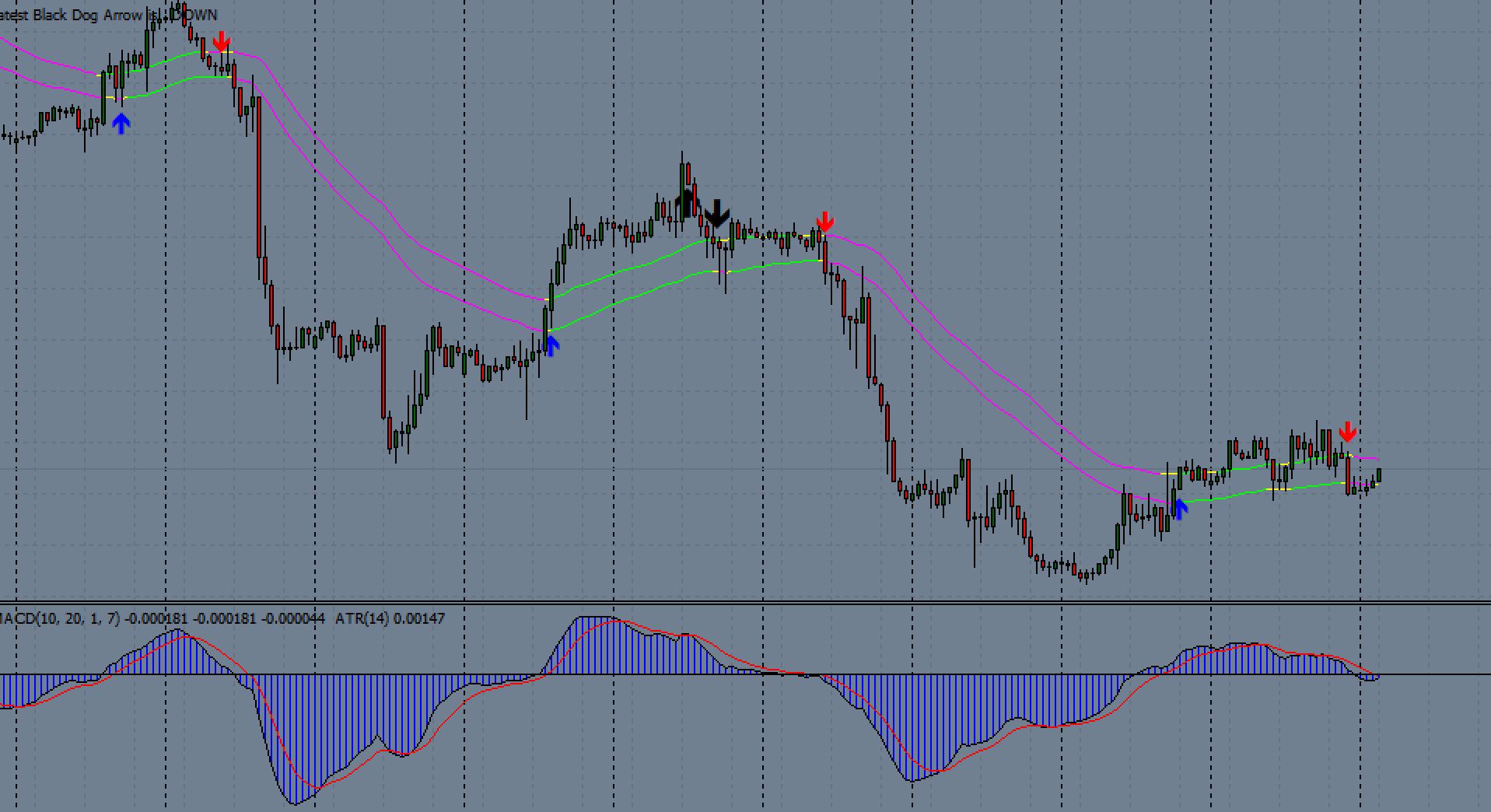 Hold price below the Fast & Slow BDv8 ColorMA
BD Crossover indicates a bearish crossover by drawing a downward red arrow
MACD turns negative and continues to fall
Sell is triggered when all the above conditions are met
Set your stop loss above the Fast & Slow BDv8 ColorMA level
Exit short/stop whenever your trade reaches a 1:2 risk to reward ratio