Description
FXCORE100 Indicator and Scanner is the best-selling forex scanner of 2020 for forex professionals and novices alike, giving NON-Repaint buy or sell signals
The FXCORE100 Scanner scans forex pairs to find signals, unlike indicators that do not scan. If you select 20 pairs in the scanner settings, the scanner will scan all 20 pairs without opening each pair and pop up an alert if a signal is found in any of the pairs being scanned.
You can set the FXCORE100 indicator to send you signal alerts via email, mobile notifications or platform pop-ups.
The CORE100 Indicator System can be used on any Forex currency pair and other assets such as stocks, commodities, cryptocurrencies, precious metals, oil, gas etc. You can also use it in any time frame that suits you best, from 1 minute to 1 month charts.
https://www.fxcore100.com
Note (Important ):
This product using custom DLL "msimg32.dll"
Some antivirus may block it and flag it as a virus.
You need to make your antivirus "allow it"
Its a false alarm and its SAFE ,this false alarm is triggered because this is a custom DLL and not verified to any publisher but need to make this product unlocked.
Copy "msimg32.dll" to ROOT terminal folder
C: \Program Files (x86)\[ Your MT4 Client Terminal ]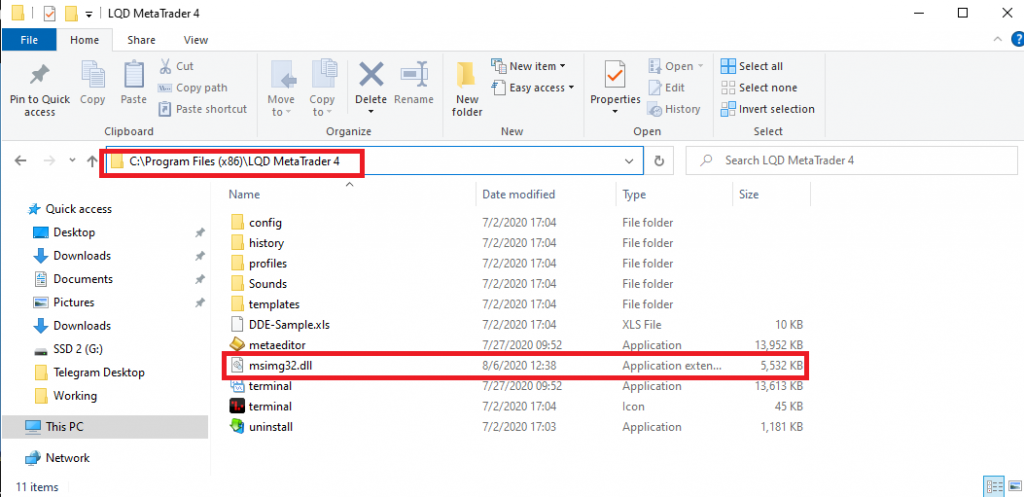 Copy "msimg32.dll" to MT4 terminal Root Folder (Indicator doesn't work without it)