It is a Forex market time GMT trading session indicator that can best be described as a worldwide trading clock. It provides schedules for five trading sessions, including the Sydney, Tokyo, Frankfurt, London and New York sessions.
The Forex market is available at all times of the day, seven days a week. Each trading day is divided into three main sessions, including the Asian, European and North American sessions.
The characteristics of price movements and market volatility vary with the time of day of the market. For example, during the Asian session, one can see slower price movements than throughout the London or New York sessions. Depending on your trading style, it is important to decide on the most appropriate time to schedule your trades. In addition, your trading schedule plays an important role in developing your strategy regarding entry and exit.
How does the Forex Market Hours GMT trading session indicator work?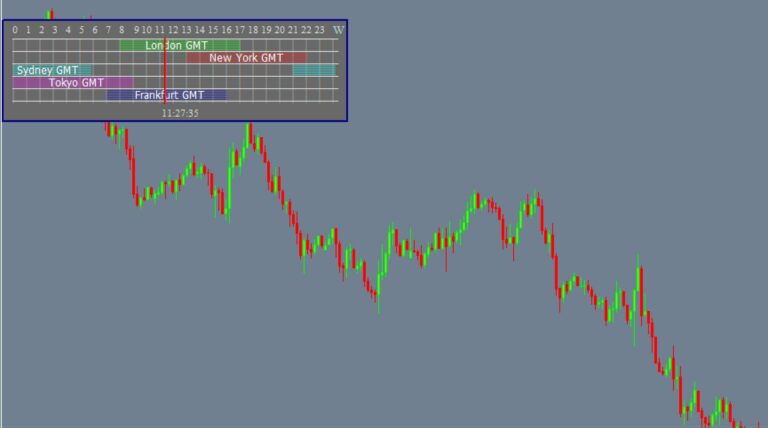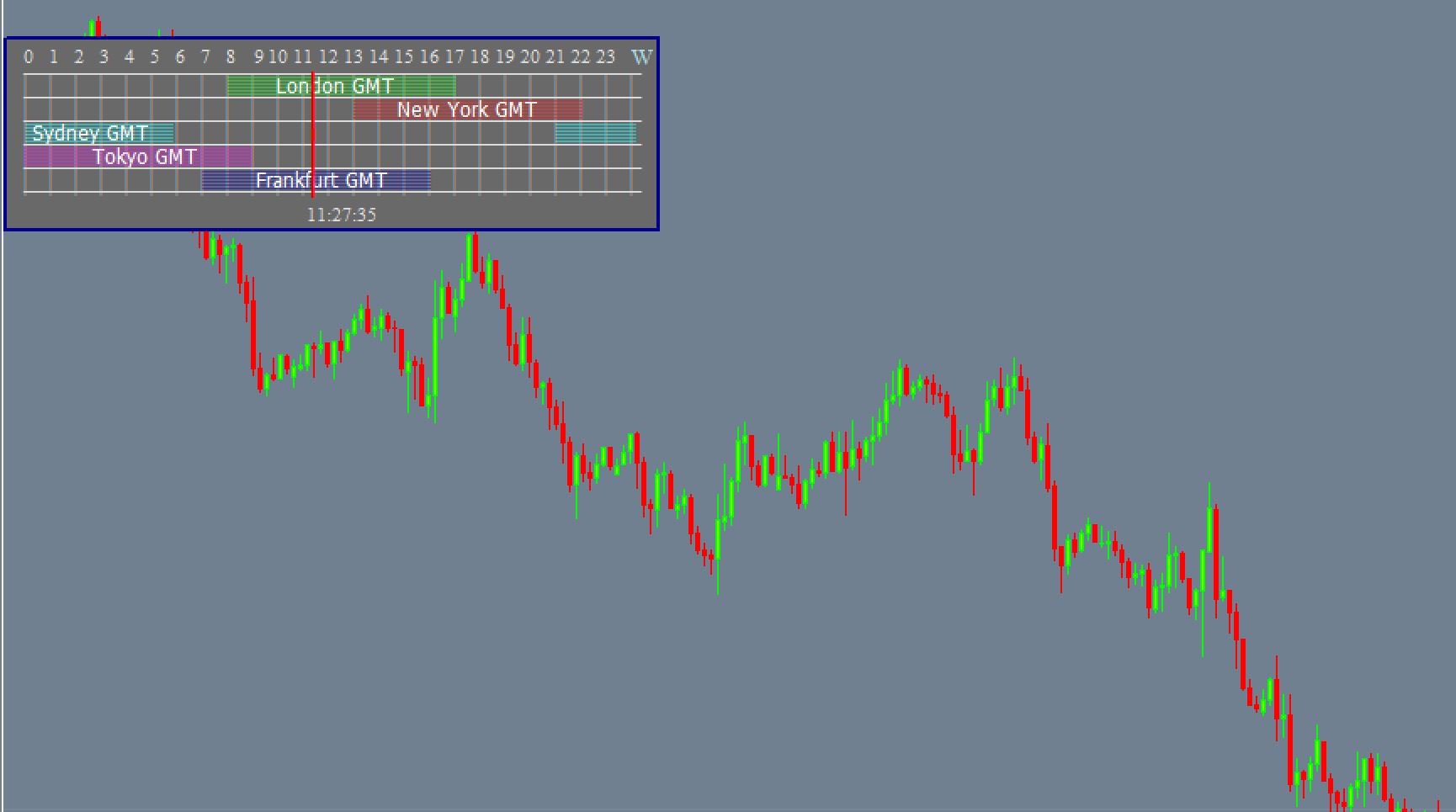 This Forex Market Hours GMT Trading Session Indicator panel is located in the top left corner of the chart. The time scale is in the upper part of the panel and it shows the market time in GMT. Market sessions are automatically placed below the time scale, based on the time they start and end.
When you open the chart, you will be able to quickly determine which trading session you are in. In addition, you can check the schedule of upcoming market sessions and develop your trading strategy based on the time frame.
In addition, this indicator helps to understand the overlap of market sessions. Expert traders choose their trading assets based on current market hours and overlapping hours.
According to expert market analysis, London and New York sessions are the best time frames for trading Forex pairs and precious metals such as gold (XAUUSD) or silver. Therefore, it is equally crucial for novice and experienced traders to know the session times.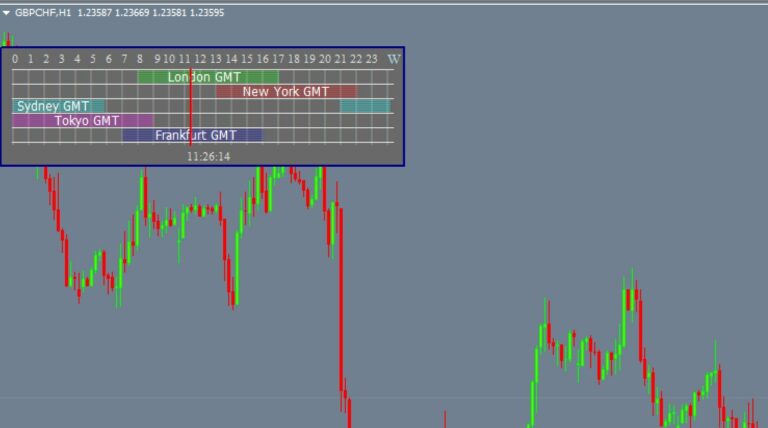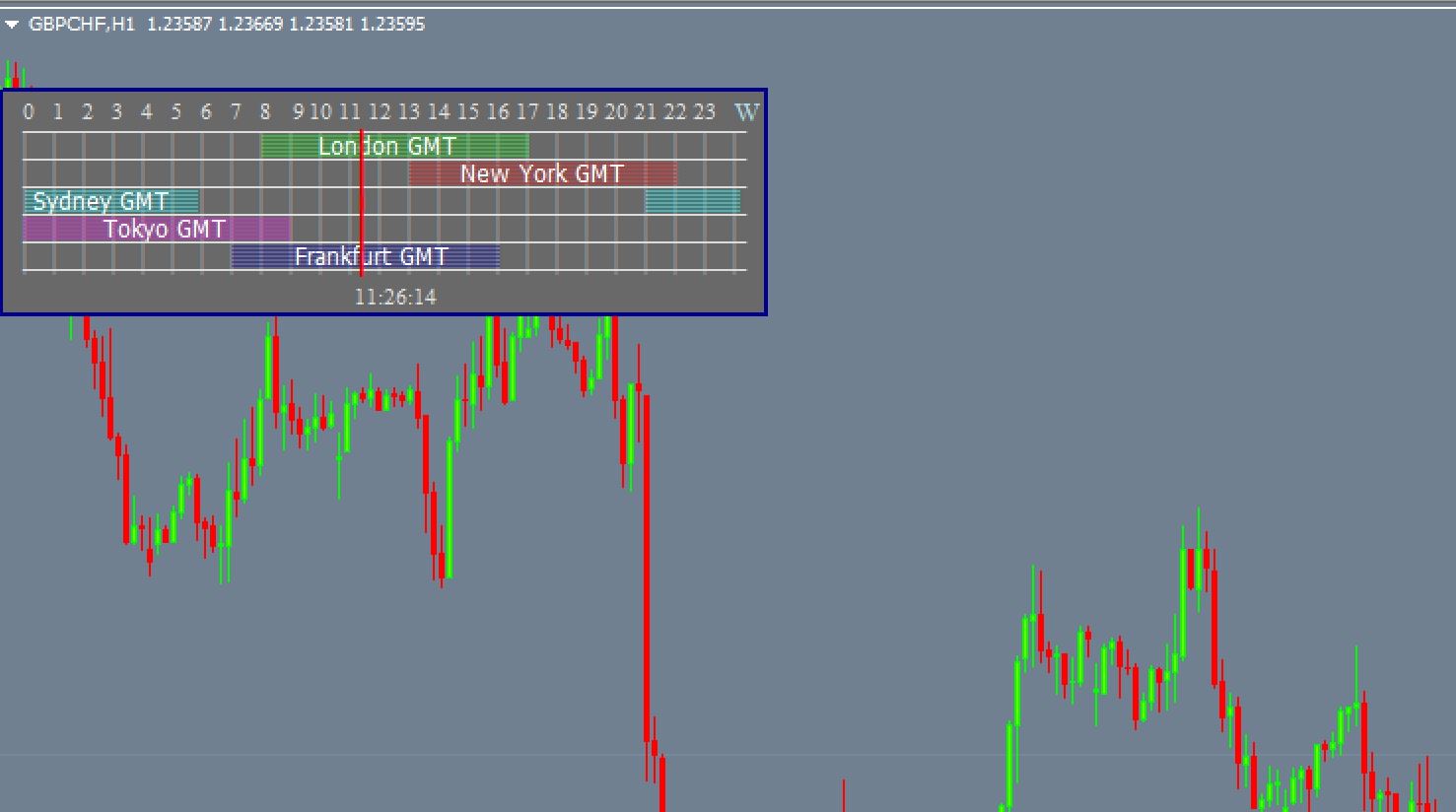 Advantages of Forex market time GMT
It shows when the market is closed and open.
Describes the agenda for the 5 main sessions.
Helps you understand the overlapping periods between trading sessions.
Conclusion
Forex Market Hours GMT Trading Session Indicator shows the correct schedule for each trading session. In addition, it will automatically change the time of the market according to the daylight saving time. Moreover, it is very easy to use and is a great tool.