orex scalping strategy indicators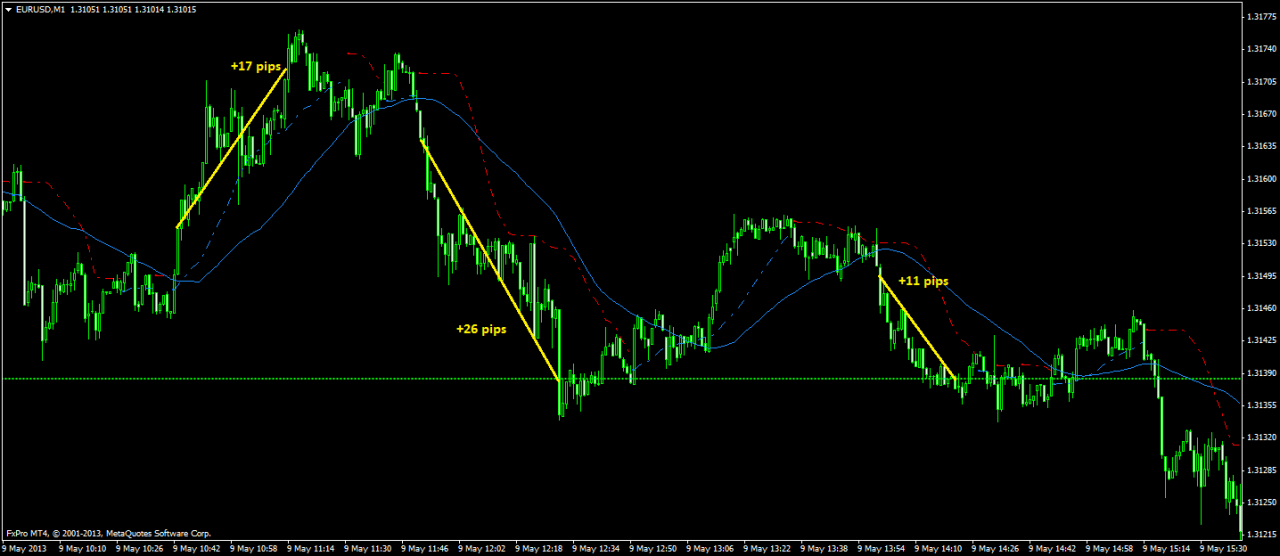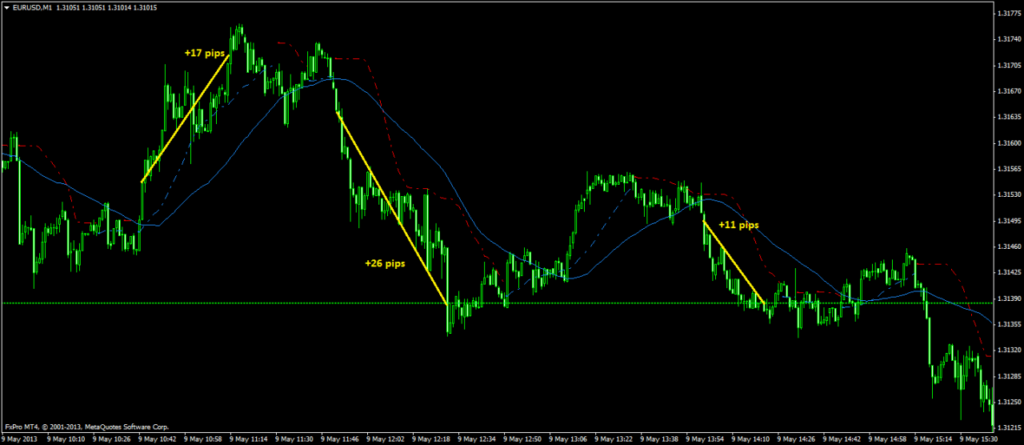 We don't use any oscillator as they are pointless. We use Price Action!
How to trade:
– Trade on M1 or M5 timeframes only! Any bigger timeframe is useless with this system because of the pullbacks.
– Trade only after London open to NY close, don't trade Asian session as there are small moves.
– Obviously, don't trade against the main trend. Check M5 to see where the price wants to go after London open.
Rules:
– First check the color of the trendline. After it changes get ready.
– If you see a strong price push wait until the first candle closes above/under the 50 MA.
– After that open a position and check the chart closely on M1.
Remember, if you are a scalper you must be quick! Don't wait for big moves, take your profit fast.
Don't trade mechanically only by indicators, they are there only assist you not trade for you!
Close your position when you see the price touching an Support/Resistance line, it shows a reversal or when it just stalling around for too much time.
Of course you must pick the pairs with the lowest spread.
Here's the today's chart on EURUSD
Attached Image (click to enlarge)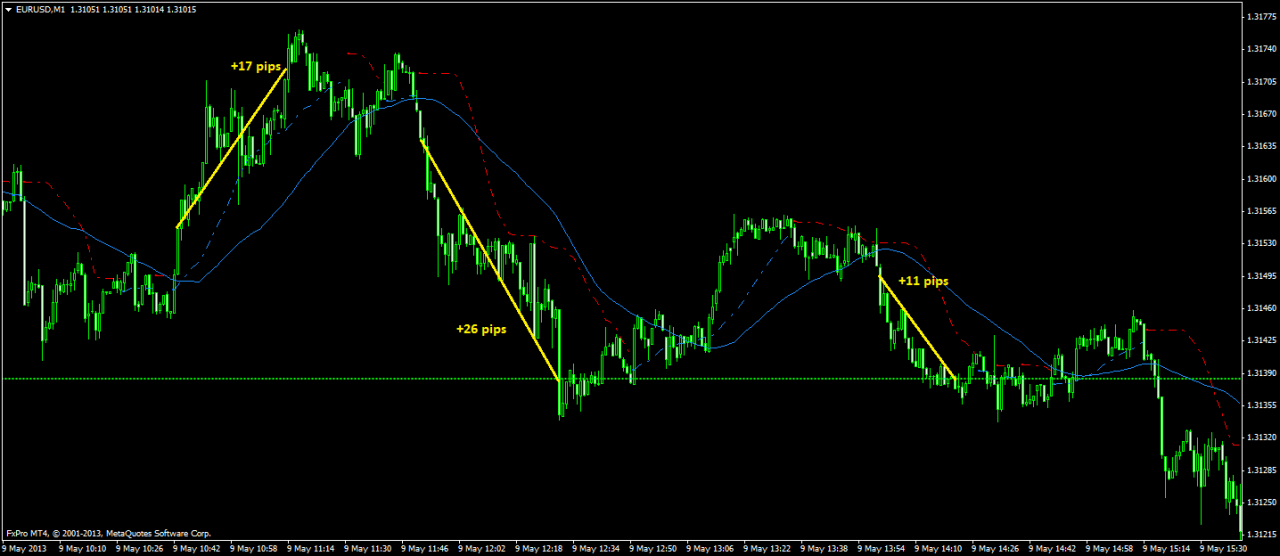 54 pips before NY open.
Read the posts for charts and explanations.
These are the indicators and the template. Use Scalpline4 if your broker has 4 digits or Scalpline5 if your broker has 5 digits.