Description
Crystal FX is a forex trading system that will make your trading easy and at the same time very profitable. It will replace you with a number of technical indicators, freeing you from doubts before trading. The system's indicators are not redrawn. Not in real time and not in any other conditions. Everything here is simple and clear. Put aside your doubts and trust this trading system. But …… At the same time, do not forget that this is trading and any situation is possible.
Trend detector (CrystalFX_Trend)
Integers (CrystalFX_levels)
Buy/sell signals (blue/black squares)
Information dashboard (CrystalFX_Dash).
The blue/black indicator (1) at the bottom is used to alert you to expected signals. The entry squares will always be in line with the trend, so the only thing you need to pay attention to is the entry (the small square on the chart):.
How does the system work?
The system offers three trading modes, designed for different trading styles with different levels of risk.
CFX_Safe
offers both the least risky signals and a smaller profit potential. This mode is suitable for any trader and requires minimal time.
CFX_Standard
This is the most common trading pattern with the most balanced signals for medium risk. This is beneficial for both experienced and novice traders.
CFX_Aggressive
For fans of scalping and quick profits. But the biggest risk… Recommended only for experienced traders.
The system provides very simple buy/sell signals.
Buy signals.
Blue squares appear
At the same time, the trend detector is blue (bullish trend).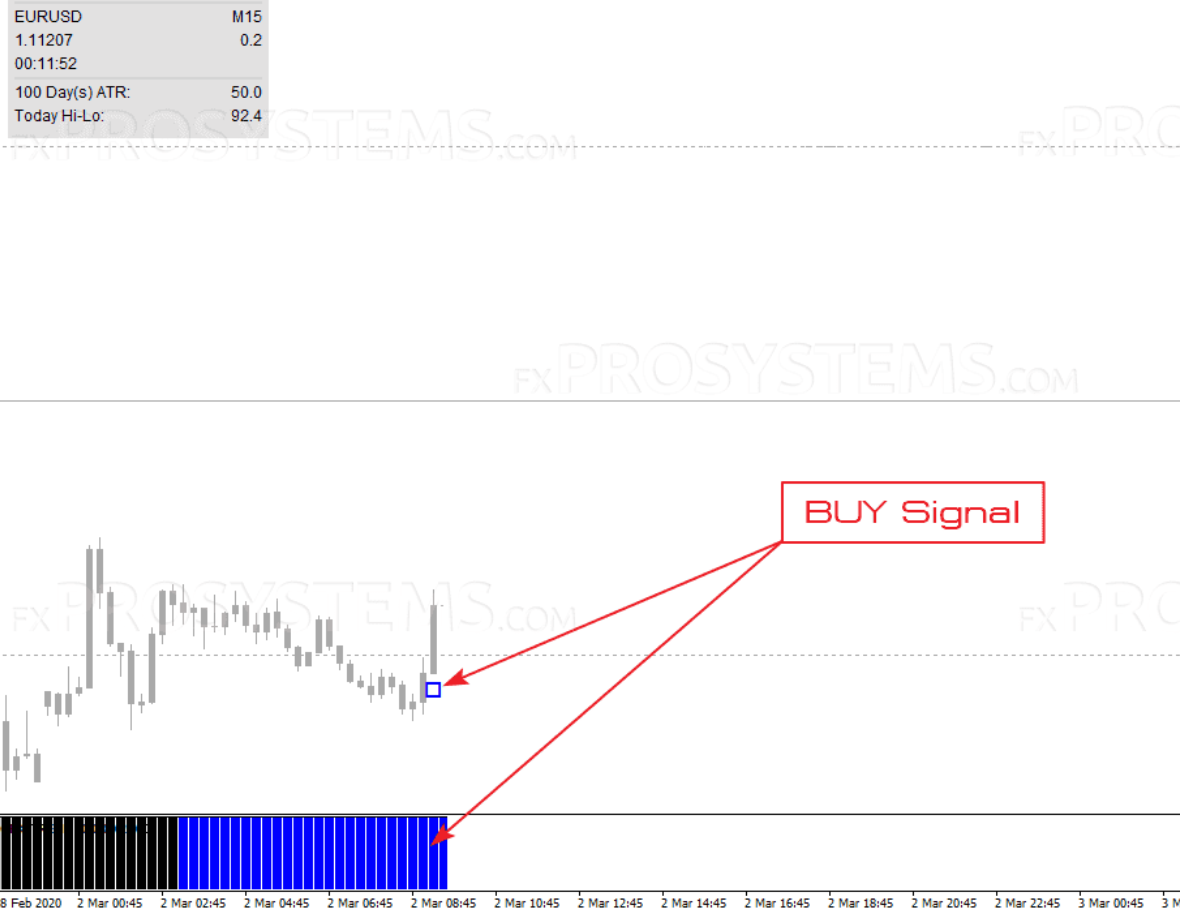 Where to close a deal?
Take a look at the most recent round levels.
If the trade is moving slowly, try closing the trade at the first round level – Target 1
If the market is moving fast, try to target the second (or even third) round level – target 2.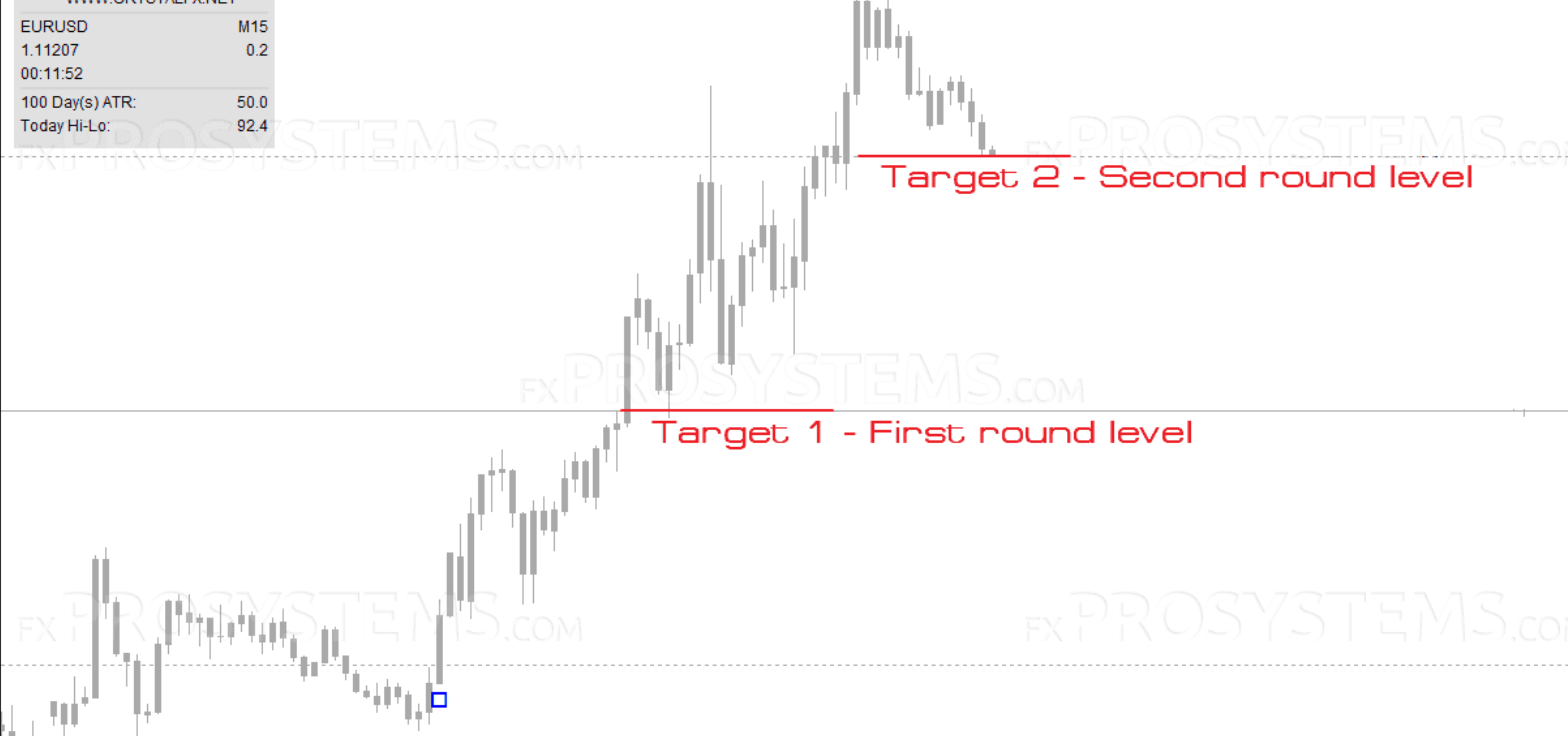 Sell signal.
Black squares appear
At the same time, the trend detector is black (bearish trend).