Description
The trend confirmation indicator mt4 is a non-redrawn trading tool that provides you with a visual direction of the market trend. The indicator is highly optimized to detect price changes that may not be visible to the naked eye.
It is combined with the Standard Deviation and Trend Navigator to analyze and flow market trends. This in turn provides you with the opportunity to trade in trending markets.
This technical indicator makes trading easier and more convenient as it helps you to easily identify trending markets. More importantly, the indicator is also handy in identifying possible trend reversals.
The trend confirmation indicator mt4 is a trading system that can come in handy for both novice and experienced traders. With just a glance at the indicator on the chart, you can interpret market movements and make trading decisions.
The indicator supports different trading styles such as scalping, day trading and swing trading. You can use it in any time frame that suits your trading approach.
Whenever A New Signal Will Arise, You Will Get An Instant Alert.
– Standard MT4 Pop Up + Sound
– Email Notification
– Push (Mobile) Notification
How to use trend confirmation indicator mt4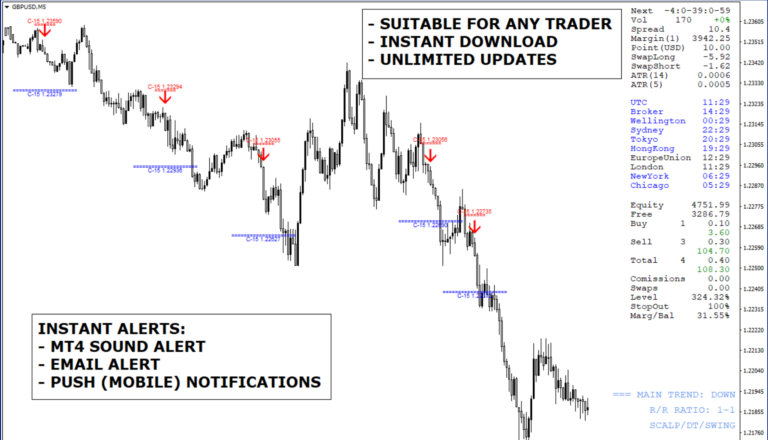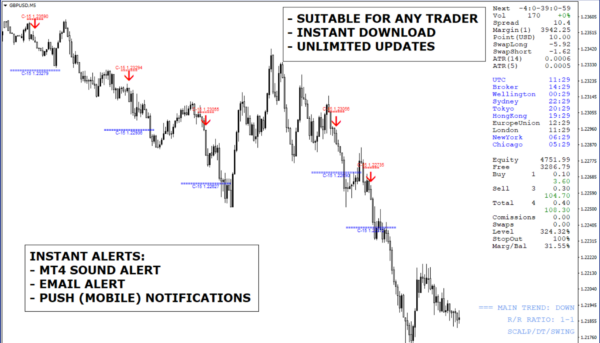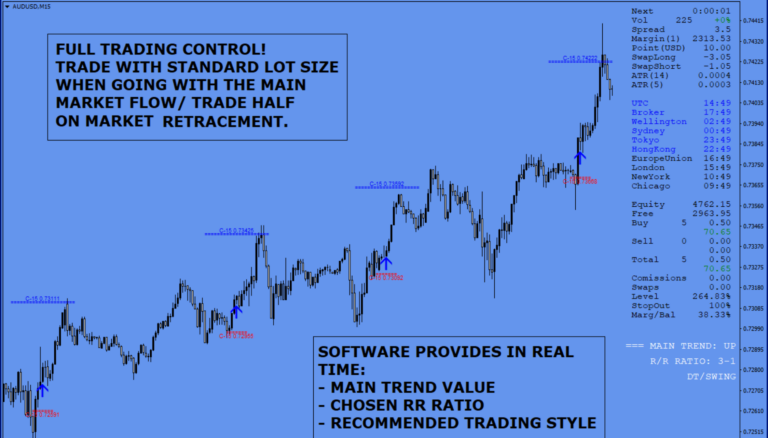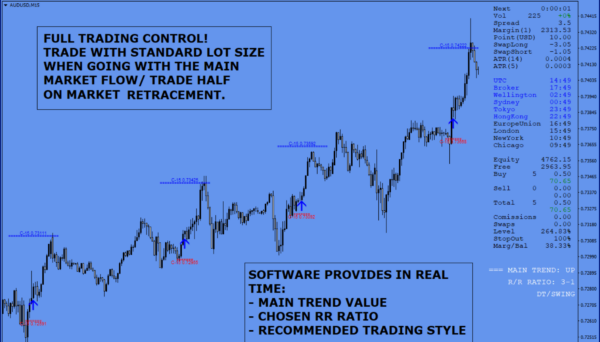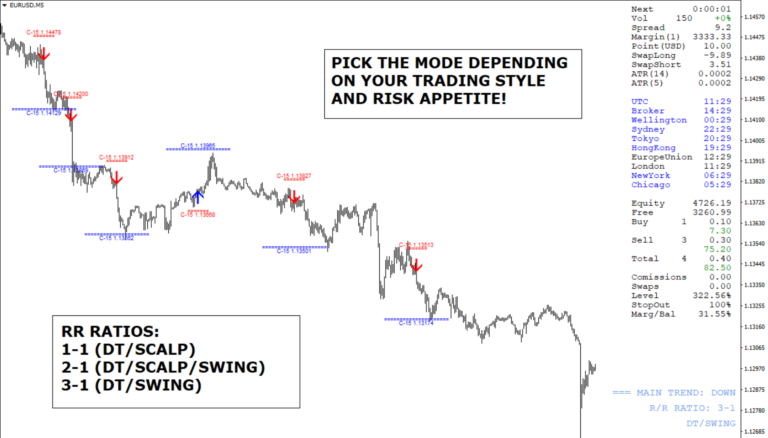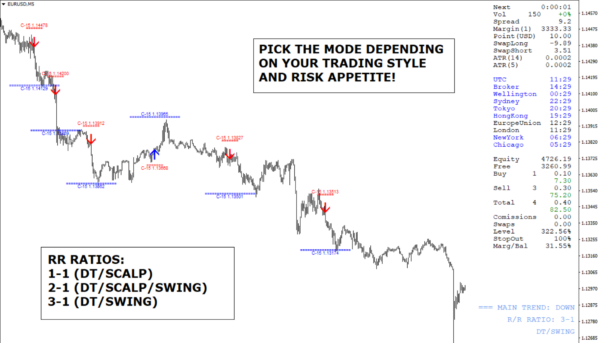 The diagram above depicts how the trend confirmation indicator is displayed on the chart after successful installation. From the EUR/USD chart above, you can see how the indicator reveals the main trends in the market.
Before we continue, it is important to note that the Trend Confirmation indicator should not be used alone. It is recommended to use it in tandem with other indicators and/or your trading strategy/price action.
The indicator has two signal colors – a red arrow and a blue arrow. The red arrow indicates a possible downtrend, while the blue arrow indicates a possible uptrend. Successive plots of the red arrow indicate a strong downtrend and vice versa.
For example, a buy position is generally established after the first point appears. However, this indicator is better suited for use in concert with price action or other indicators for profitable entry/exit.
For buy entries
If your analysis/price behavior predicts a possible upward move, you can establish a buy position if the trend confirmation indicator shows a blue arrow.
For Sell entries
If your analysis/price behavior is predicting a possible downward move, you may consider a sell position if the indicator shows a red arrow. You can also move your stop loss to break even once the indicator shows a color opposite to the direction you are trading.
Conclusion
MT4's Trend Confirmation Indicator helps you identify market trends and potential reversals. It also makes your trading easier and more profitable.