Description
Forex reversal indicator that provides non-redrawn buy and sell arrows. We have designed something to help traders in the currency market identify beneficial trend reversals and retracements, either before they occur or when they begin.
Provide traders with a tool that provides arrows to buy and sell their currency charts and identify changes in trends without complicating the process by using a variety of different indicators and tools on various charts.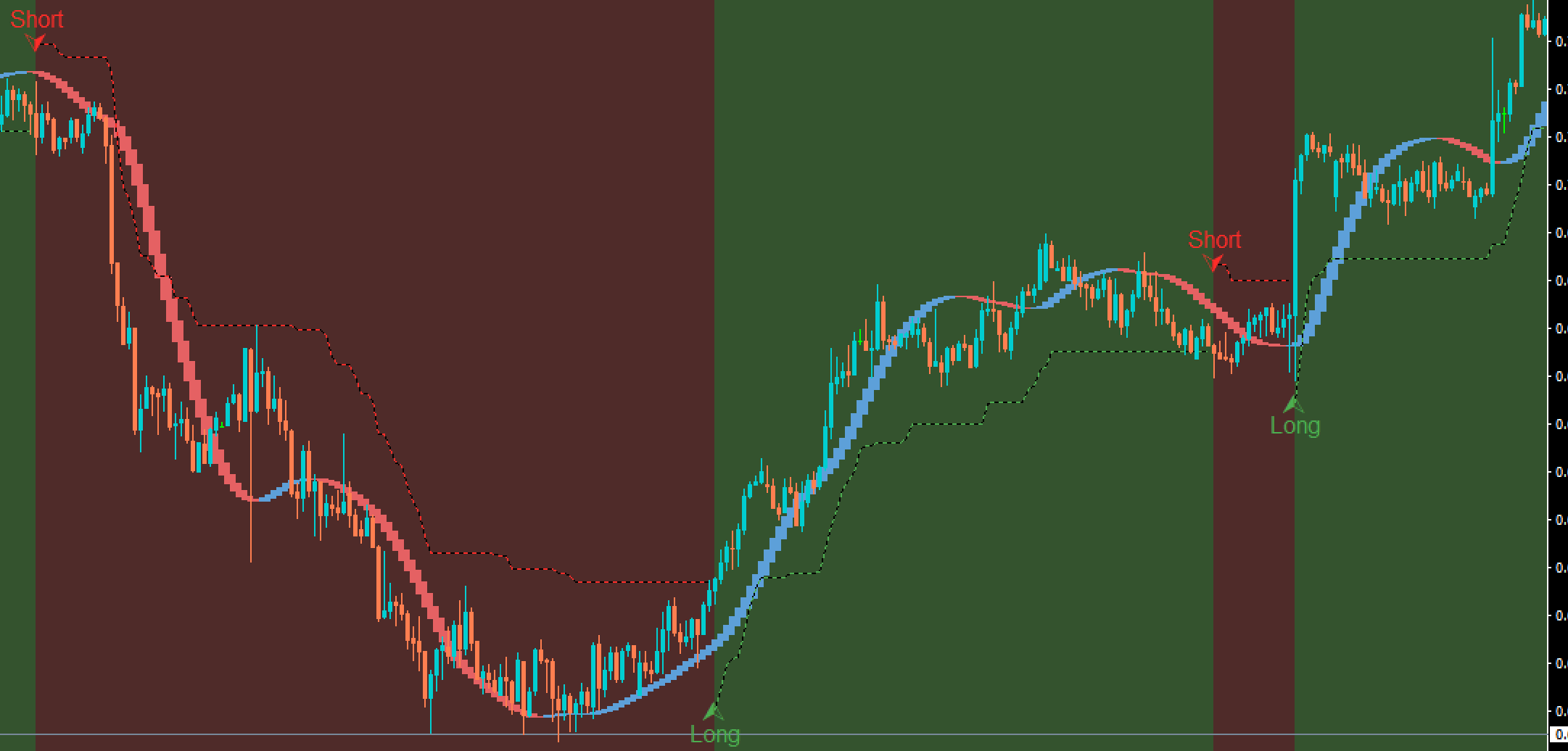 The Trend Reversal indicator is not a redrawn indicator, it indicates the level of price fluctuations. Short and long signals are generated when the indicator starts to draw above the closing price, or below the closing price. The short and long signals are generated by a process of calculating the average true range and average true range multiplier through trend following, in addition to other very powerful calculations that control the sensitivity of the rate of signal generation, while the average true range multiplier determines the number of signals generated.
How to use the Trend Reversal Indicator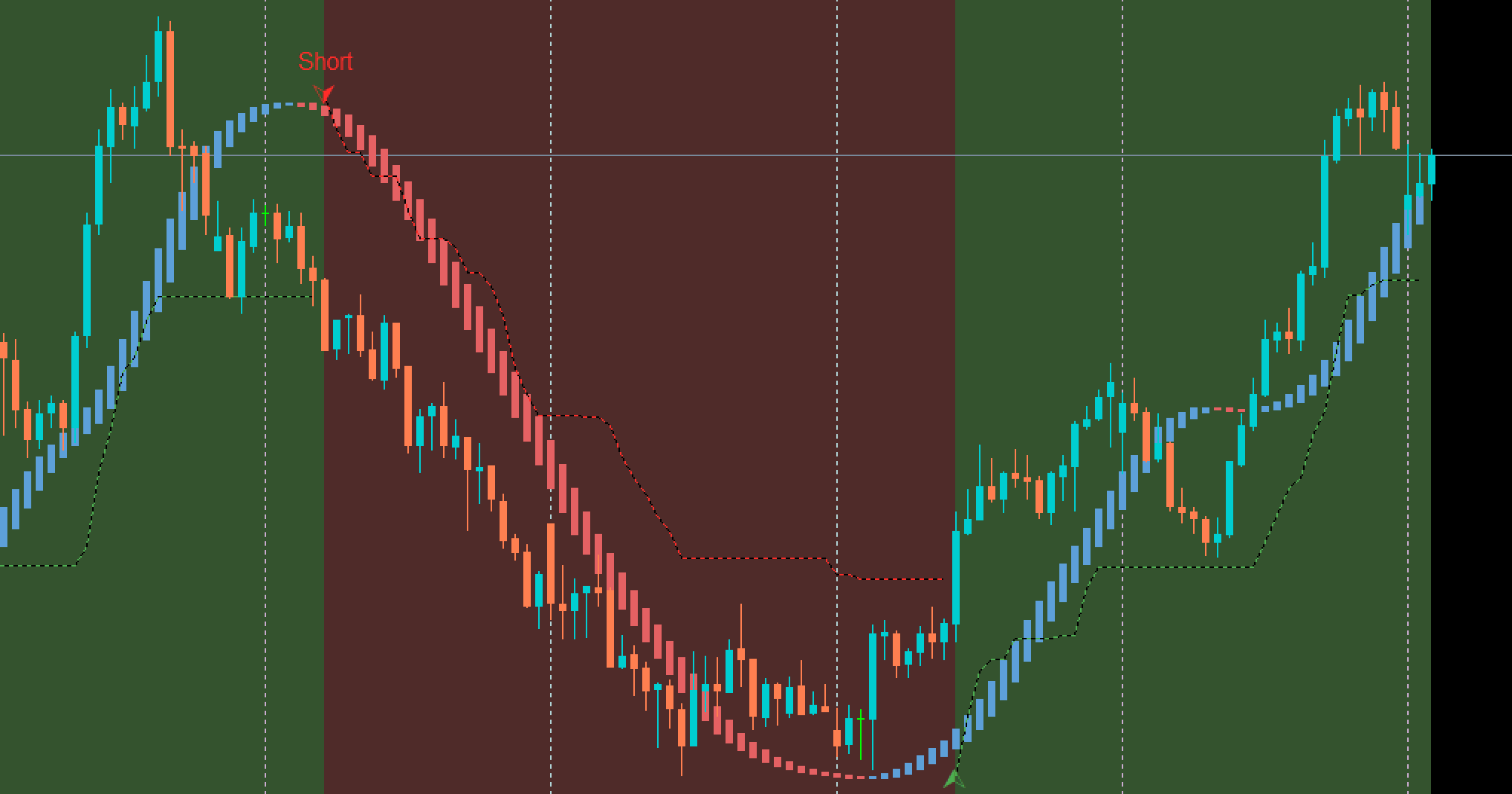 It is simple to use and has a clear and accurate interpretation of ongoing trends, sentiment, and rate of change or momentum. It has a stunning background color that represents the general market sentiment of any financial instrument the indicator is used on. The bright red background color is a sign of bearish sentiment and the green color is positive sentiment.
Support and dynamic resistance levels. When the price is below the hull, the moving average of the hull acts like a dynamic resistance. Likewise, when the price is above the hull moving average , it acts as a dynamic support. Most of the time, the price will test the hull's moving average and then either break and pull back.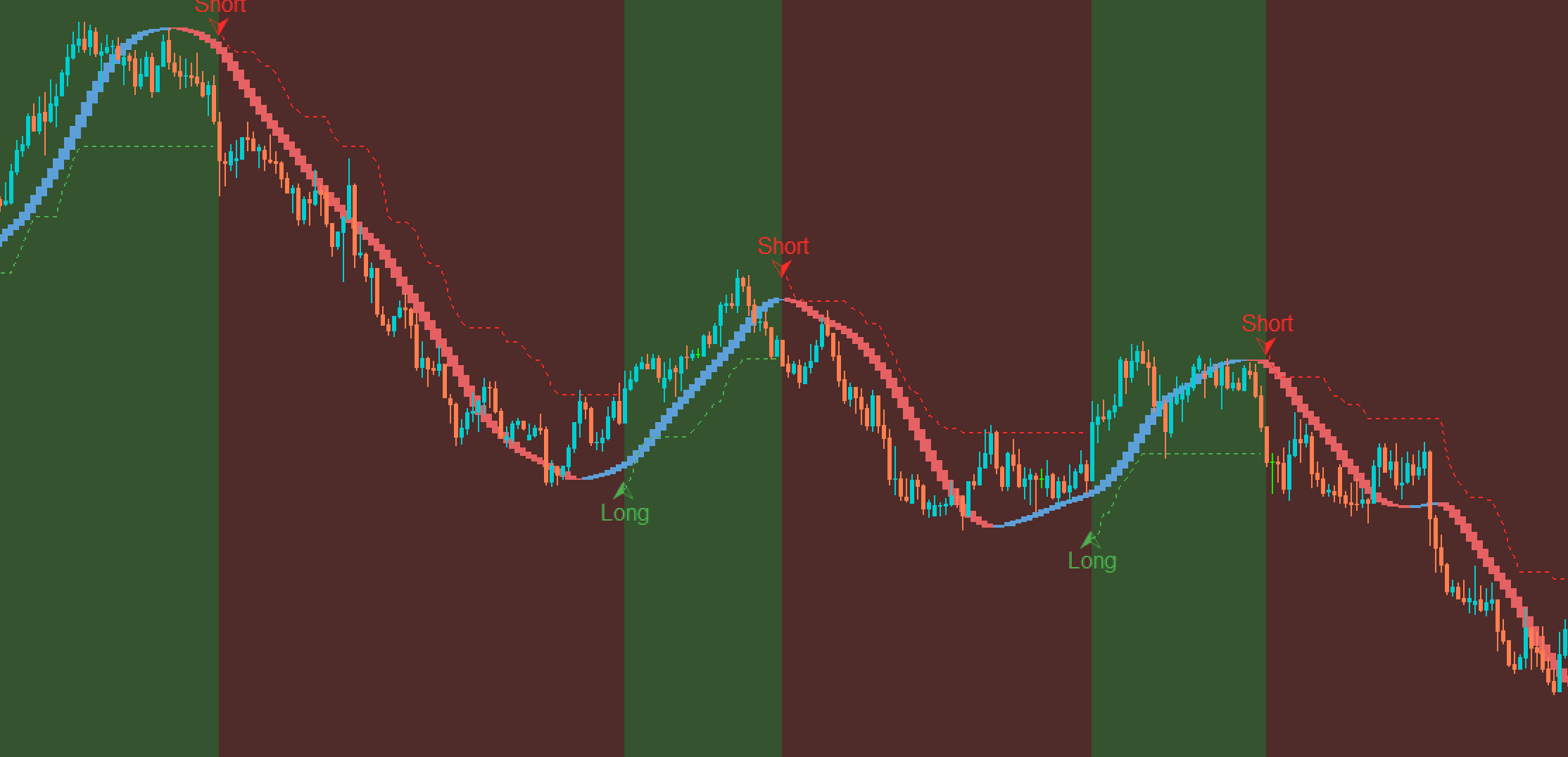 With the help of the calculation of the average true range generated by either signal, a dynamic level of stop loss is created. The signal will be extended until a signal in the opposite direction appears.
The ATRH system can provide you with trading signals, and you can decide to accept them in the form they appear, or include your own chart analysis to further filter out the signals.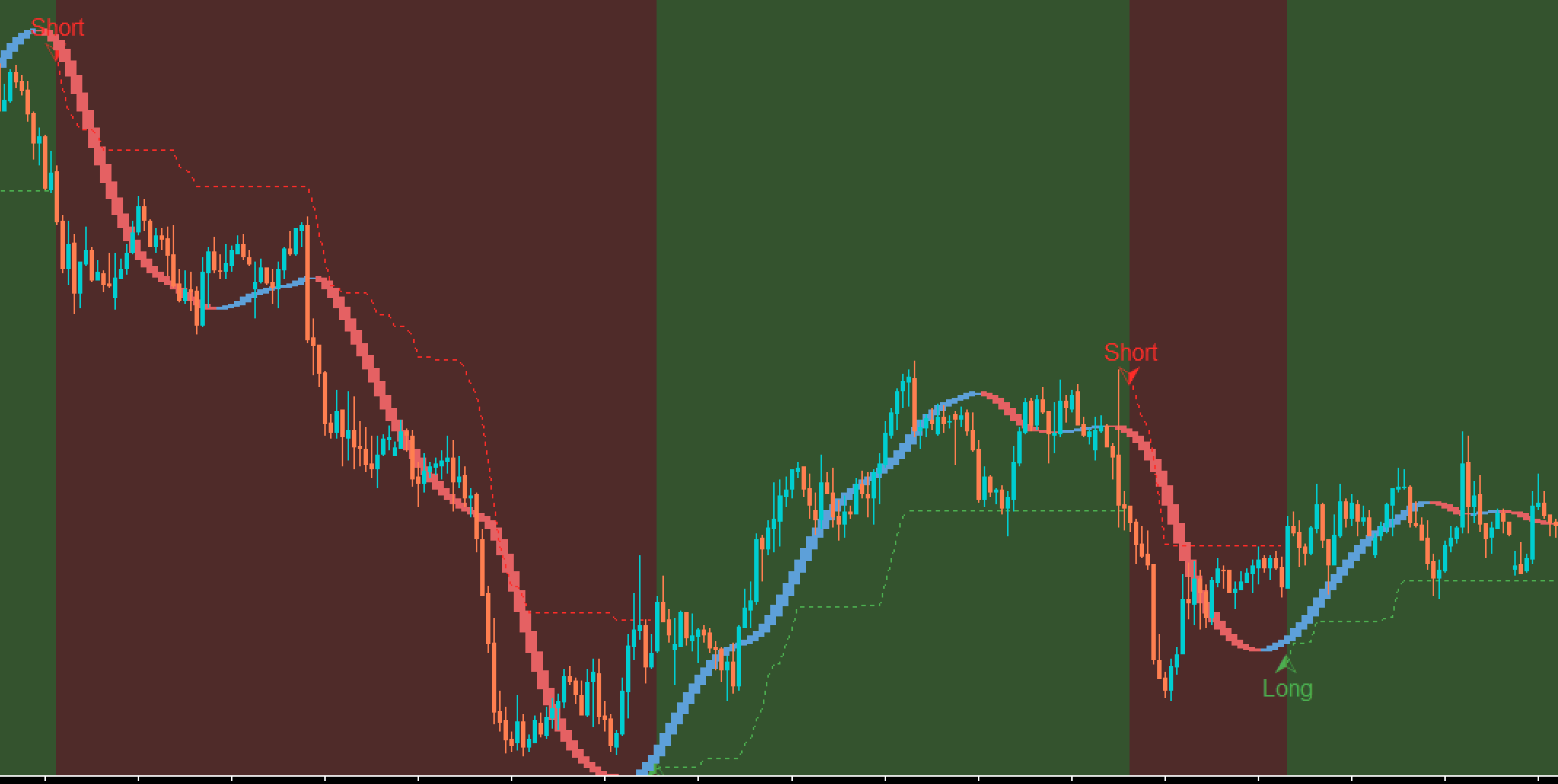 Features
You can configure the trend reversal indicator without redrawing to notify you of signals. Indicators notify you of signal alerts via SMS, email or pop-ups on the platform. This is useful because it means you don't need to look at the charts for hours waiting for a signal to appear, while you can also follow several charts at the same time.