Description
Volume Divergence Indicator MT4 is a forex trading indicator. It is a very simple forex trading indicator. A very reliable forex trading indicator. The indicator consists of a histogram that moves in positive and negative areas. And it produces incredibly accurate signals. The Force Volume Indicator can be used for swing trading purposes and for pouring tickets as well.
The green bar indicates a buy signal, while the red bar indicates a sell signal. There is a green and red arrow indicating a reversal potential. The indicator is very simple and does not have many entry and exit parameters.
Non-Redrawn Indicator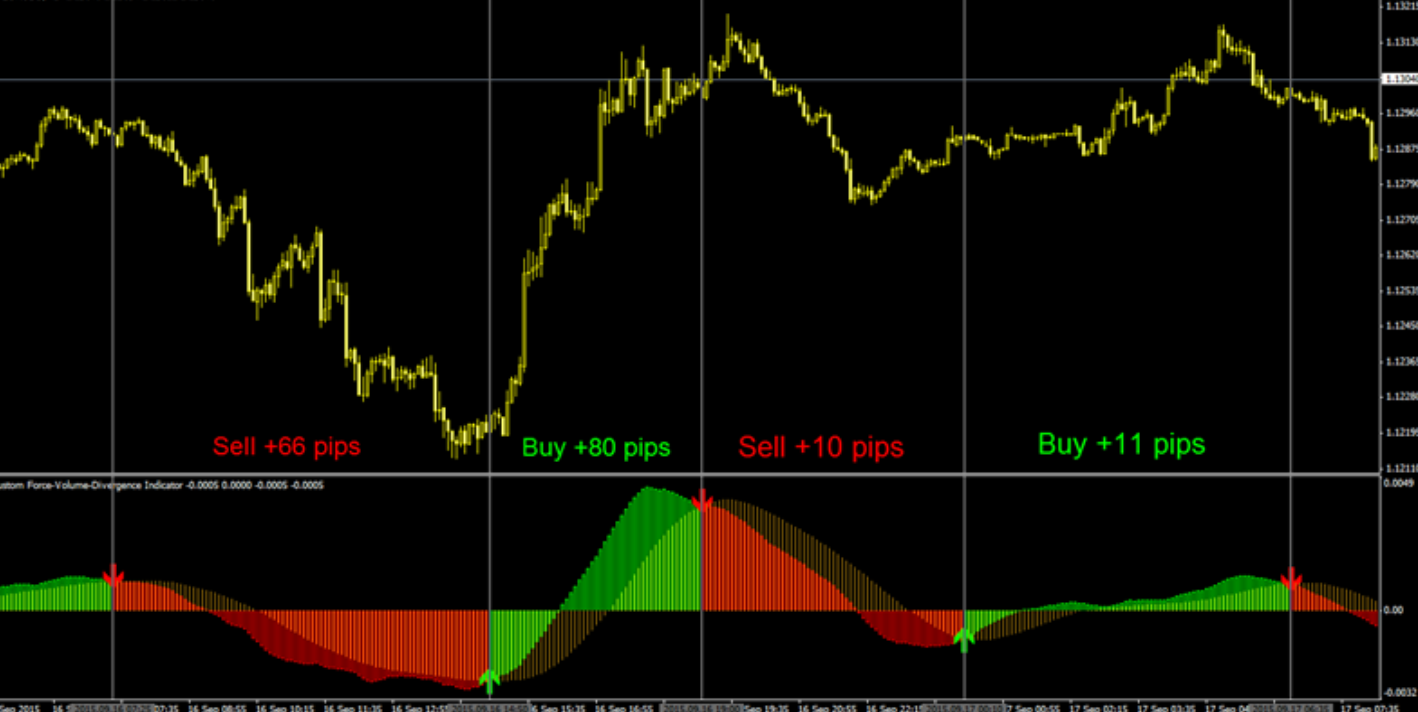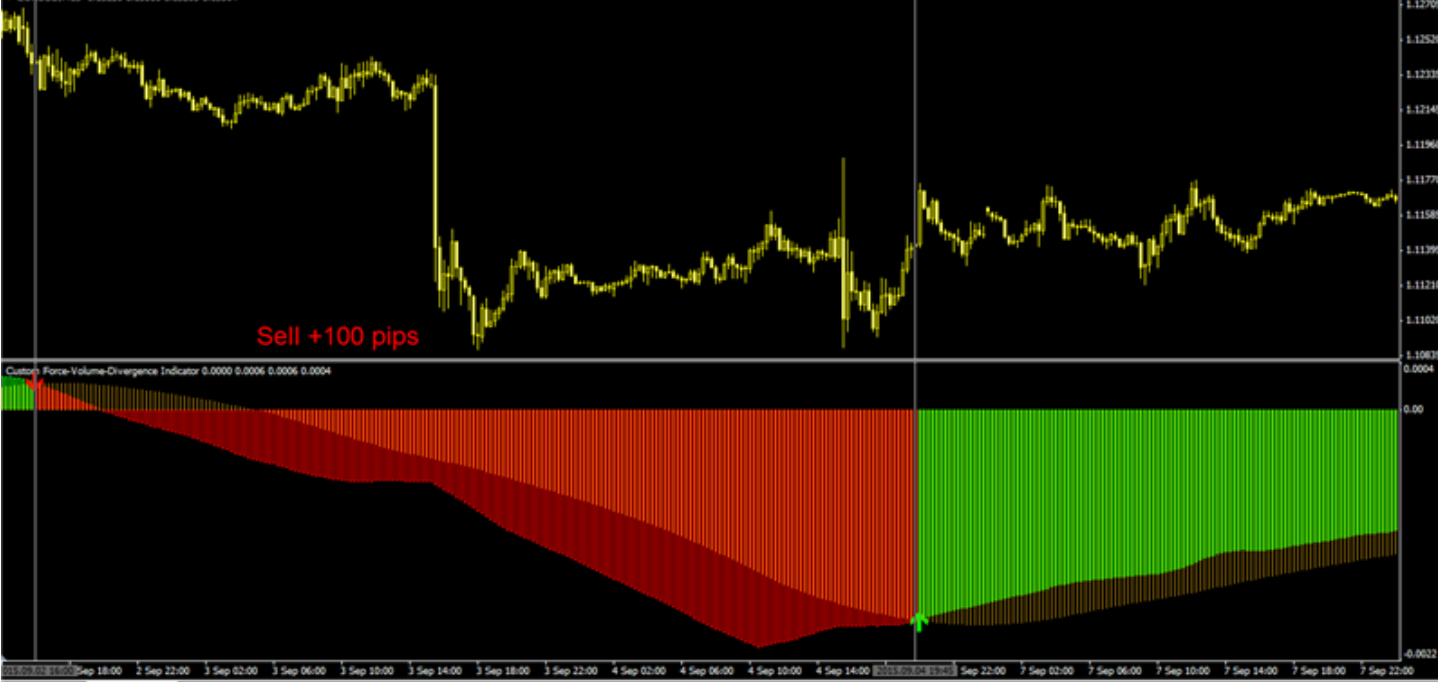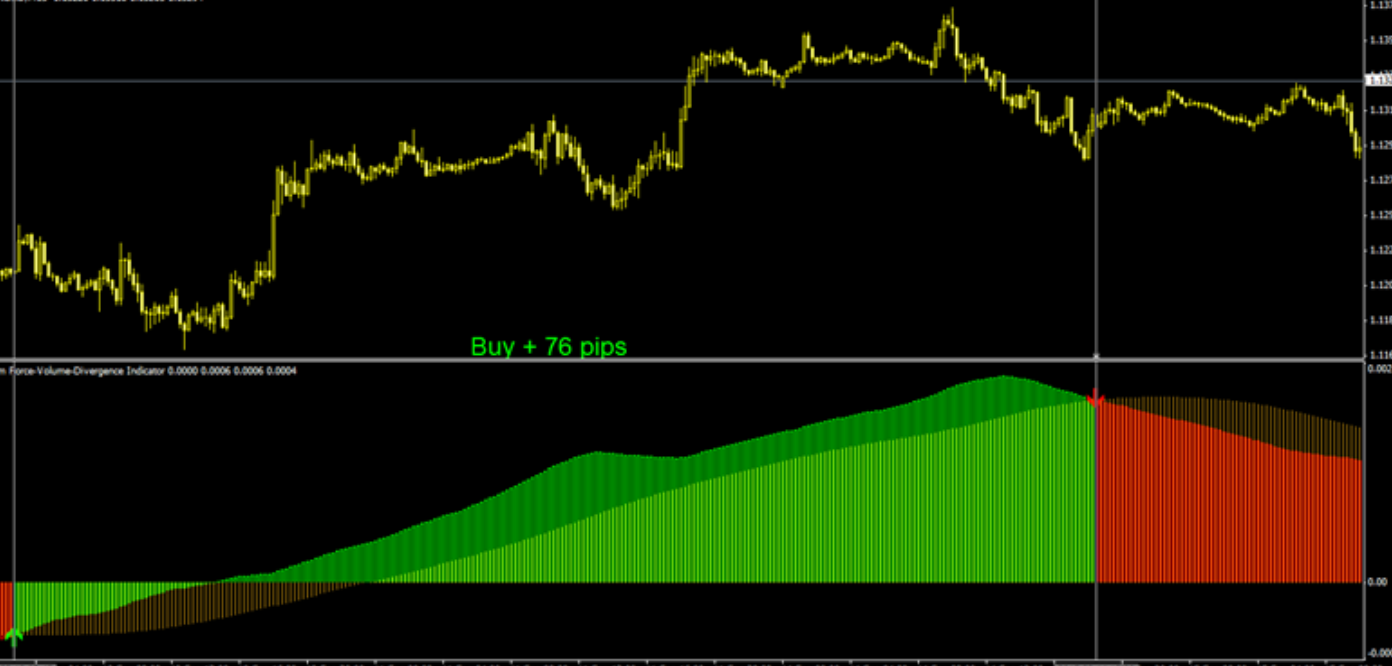 The market should be in an uptrend.
A green arrow should appear in the Force volume indicator.
Place your long position as soon as the above conditions are met.
Set your stop loss below the nearest swing low.
When a red arrow appears in the Force Volume indicator, take profit and close.