Stochastic Divergence Indicator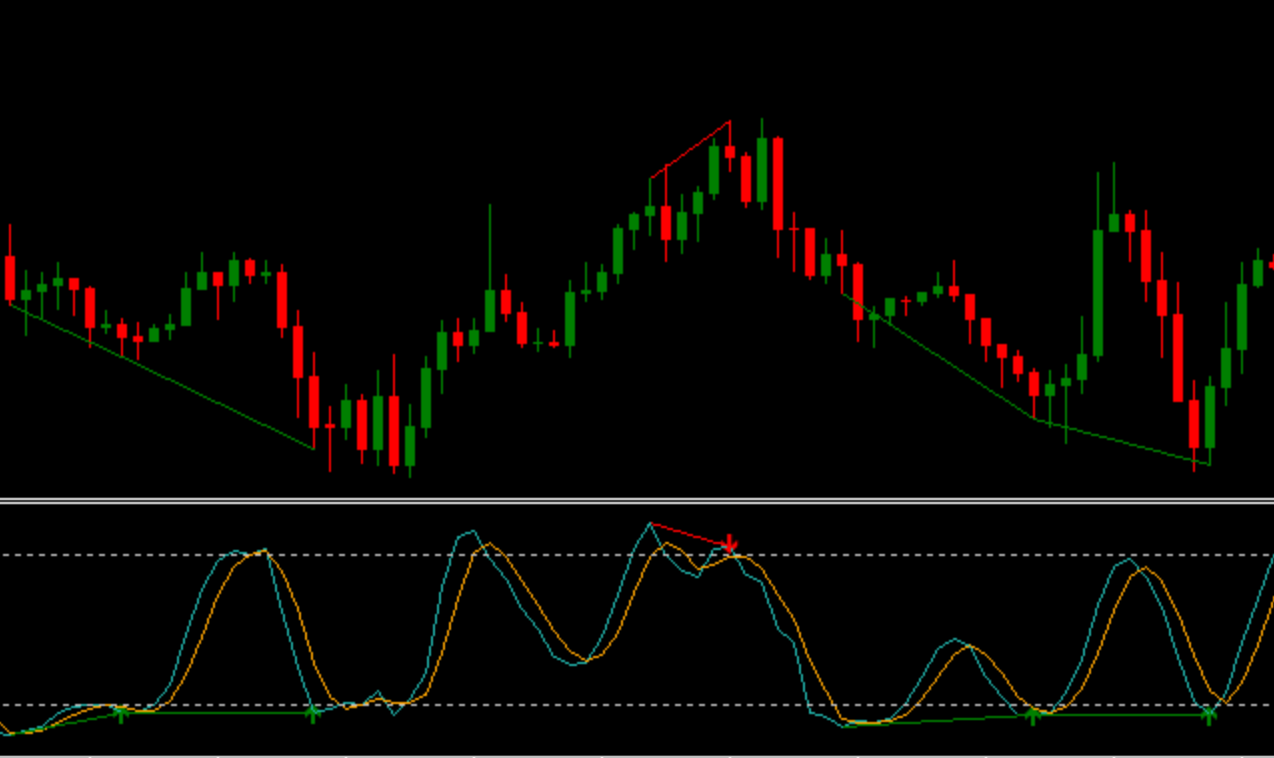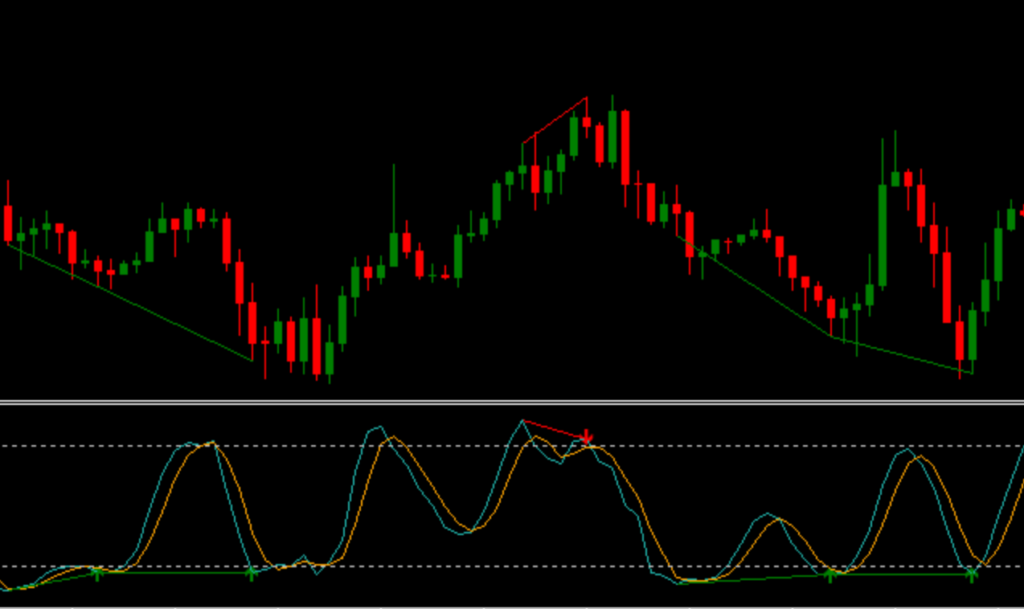 Divergence refers to the various patterns of lows and highs in price charts and lows/highs in Stochastic Divergence Indicator charts.
Technical analysts distinguish between them.
Classic (or conventional) divergence, which indicates a trend reversal.
Discontinuous divergence, which provides a signal that the trend is continuing.
Because divergences between price and indicators can give false signals, it is important to see the big picture. Choose buy signals in a bearish environment and buy signals in a bullish market to increase the chances of making gains.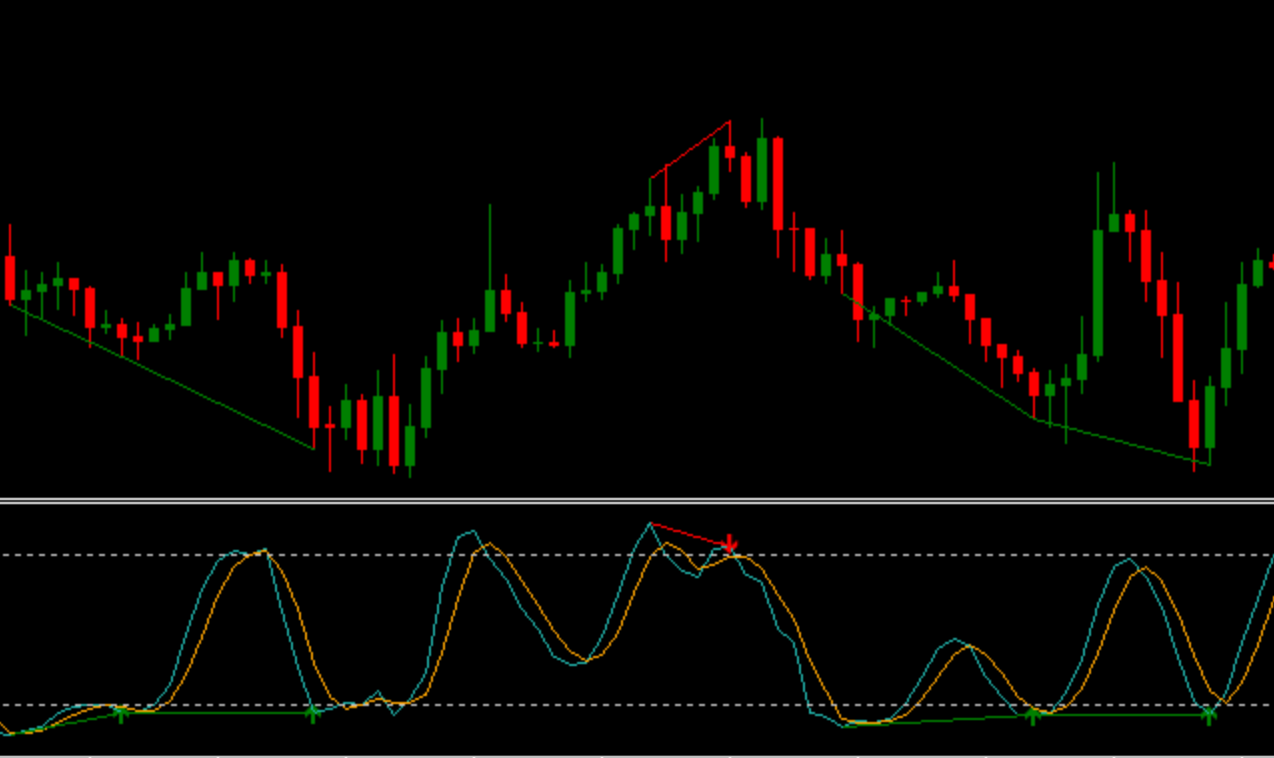 What is the best way to spot the presence of divergence in Forex?
Take a look at MT4's Stochastic Divergence Indicator, which is the most effective tool for detecting divergence between price and traditional stochastic oscillators.
Its Stochastic Divergence Indicator efficiently searches for divergences within a predefined time period and notifies you when they occur. You will not miss any signals, as it can be set to display arrows on the chart and receive signals via email or alerts within the alerts window.
Using this indicator, you will be able to determine how effective the divergence is in the market you are interested in.
This is a significant benefit of the Stochastic Divergence indicator as it allows you to change the time frame to search for divergences. This will help you determine the most ideal time of day to buy and sell.
Buy Signals
If you observe new highs and lows that are relatively high, be sure to pay attention to the Stochastic Divergence indicator. The blue arrow indicates a signal to enter an open position to take advantage of a bullish trend. Make sure you protect this position with a stop loss below your previous low. When you get a signal for a comeback, take a profit (all or part of it).
Sell signals
If the price is falling below the support line and you observe new lows and higher highs, pay close attention to the so-called stochastic divergence. The red arrow will provide an indication to establish a short position based on the advancing bearish trend. Make sure you protect your trade by setting a stop loss above the previous high. Take profits (in whole or in part), as in the case when you receive a buy signal.
Conclusion
Metatrader's Stochastic Divergence indicator lets you identify divergences between price and traditional stochastic oscillators. It is not redrawn.
Find all divergences completely automatically.
There are divergences across time periods
Set the divergence display.
Create notifications.
Check past signals.
Please note that the Stochastic Divergence indicator available for Metatrader does not guarantee the accuracy of buy or sell signals.