Blahtech Supply Demand Indicator Review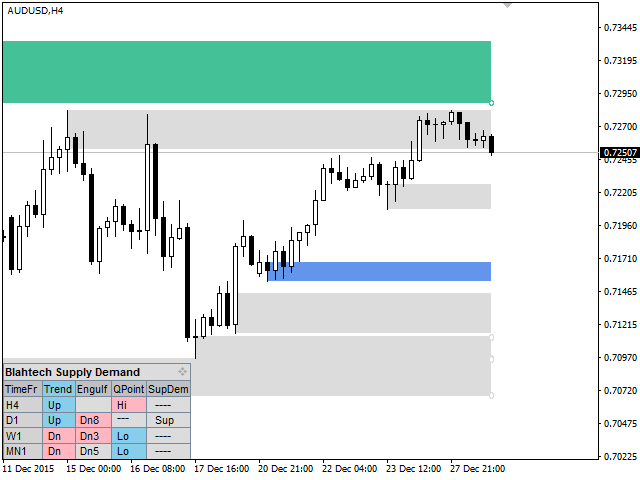 Blahtech Daily range can be found in the MQL 5 indicator section. We have provided the link below to help you identify the exact indicator that we are looking at.
This indicator was uploaded to the internet by Blahtech on April 8, 2016. It was updated most recently on June 19, 2019 and now is version 2.8.
Blahtech Supply Demand Overview
Blahtech Daily range is an indicator that displays the average daily range along with the ranges of each session on the MetaTrader 4. This indicator will display both dynamic and fixed range targets. These lines will indicate when the average range has been exhausted. It is ideal to use this when you want to confirm your entries or set targets.
The indicator's main characteristics are:
Daily Ranges

Session Ranges

Multiple ranges or single ranges

Chart lines for static and dynamic exhaustion

Highlighting larger ranges

Customize targets and highlight values

Backtest directly in the chart

Customizable alerts & messages

Selectable period for longer timeframes

Hot keys for fast access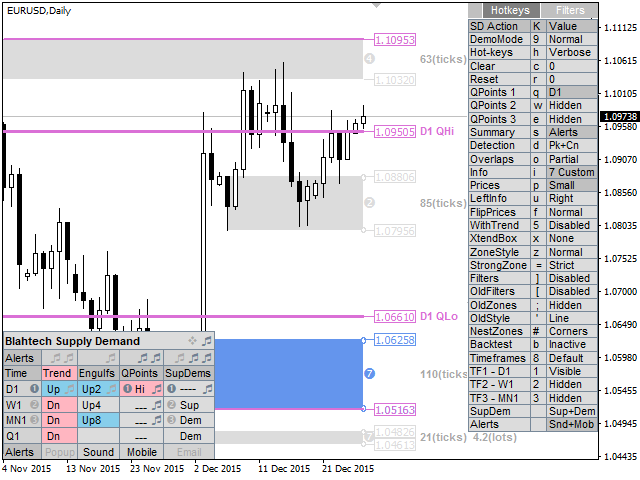 The indicator can also be customized to suit your needs with a wide range of inputs. These include the display options, such as color, time periods and schedules. There are also options regarding the number of ranges displayed, the average range composition, the projections, the text colors, the daily range start time and alerts.
YouTube has a video that explains how the Forex indicator works.
Service Cost
You can purchase the Blahtech Daily range indicator for $48 and have unlimited access. Renting the indicator is another option. You can rent it monthly for $10 or rent it for three months at $12. The demo version is free. We don't know the limitations, but we think it only works on a demo account.
Conclusion
Three reviews have been done on the indicator. They give it an overall score of 4.5.
The indicator is promising but I'm disappointed there is no user-friendly guide that explains how to use the features. Customers should receive a "how to" manual. – A 4-star review.
I have been trading for many years but it was only recently that I discovered the concept of average daily ranges. It has completely transformed my trading. This indicator is excellent and doesn't slow down my computer at all like so many other MQL5 indicators. It's top quality. This indicator was created by someone who knows what he's doing. He also was kind enough to add new features or make changes. Will ADR always call intraday market turn? Of course not….will it add structure to your trading and increase your chances of success?…Absolutely! "Good product that I only recommend." A 5-star review.
This is an excellent indicator and no intraday traders should be without it. This indicator is visually appealing and well-coded, and it provides valuable information about the average ranges for any time slice. "Great work, I use this every day." A 5-star review.
The reviews are not many, but those that are there have a positive outlook on the indicator. There are also a lot of questions, and the creator is responding to them promptly, which is an indication that the indicator is actively supported. While the free version may have some limitations, it can give you an idea of the way the indicator works. This will help you decide if it's right for you before you make a purchase.