RSI (green line).
Moving averages of signals (red line).
Bollinger Bands using an initial setting of 34, and a standard deviation based on the Fibonacci golden mean of 1.6185 (blue volatility band).
The moving average is set to 34 (yellow market benchmark).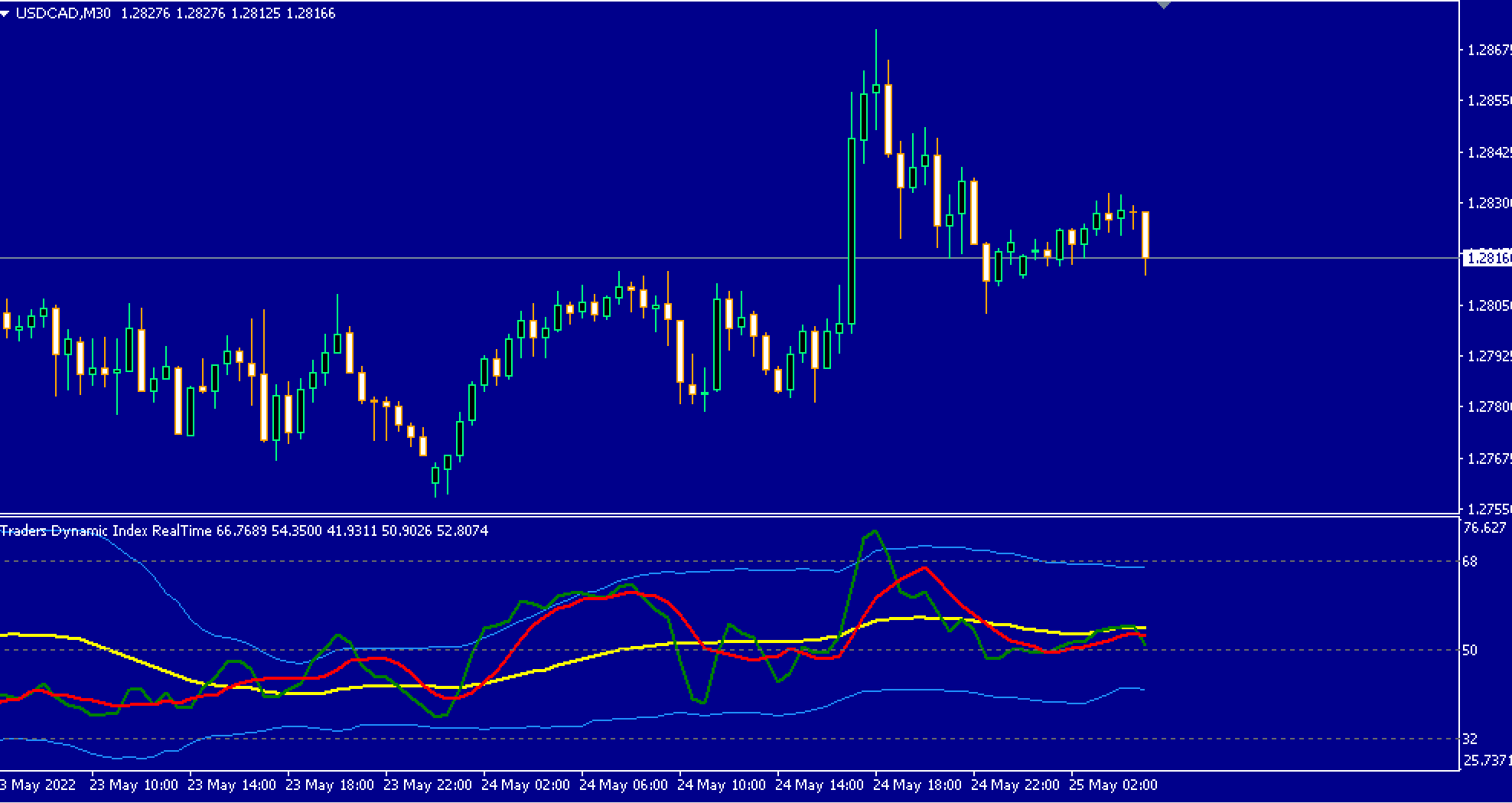 The principle behind the TDI is to provide traders with an accurate picture of the current Forex market.
The indicator is displayed in a separate tab located below the main chart.
It is compatible with all types of currency pairs and time frames.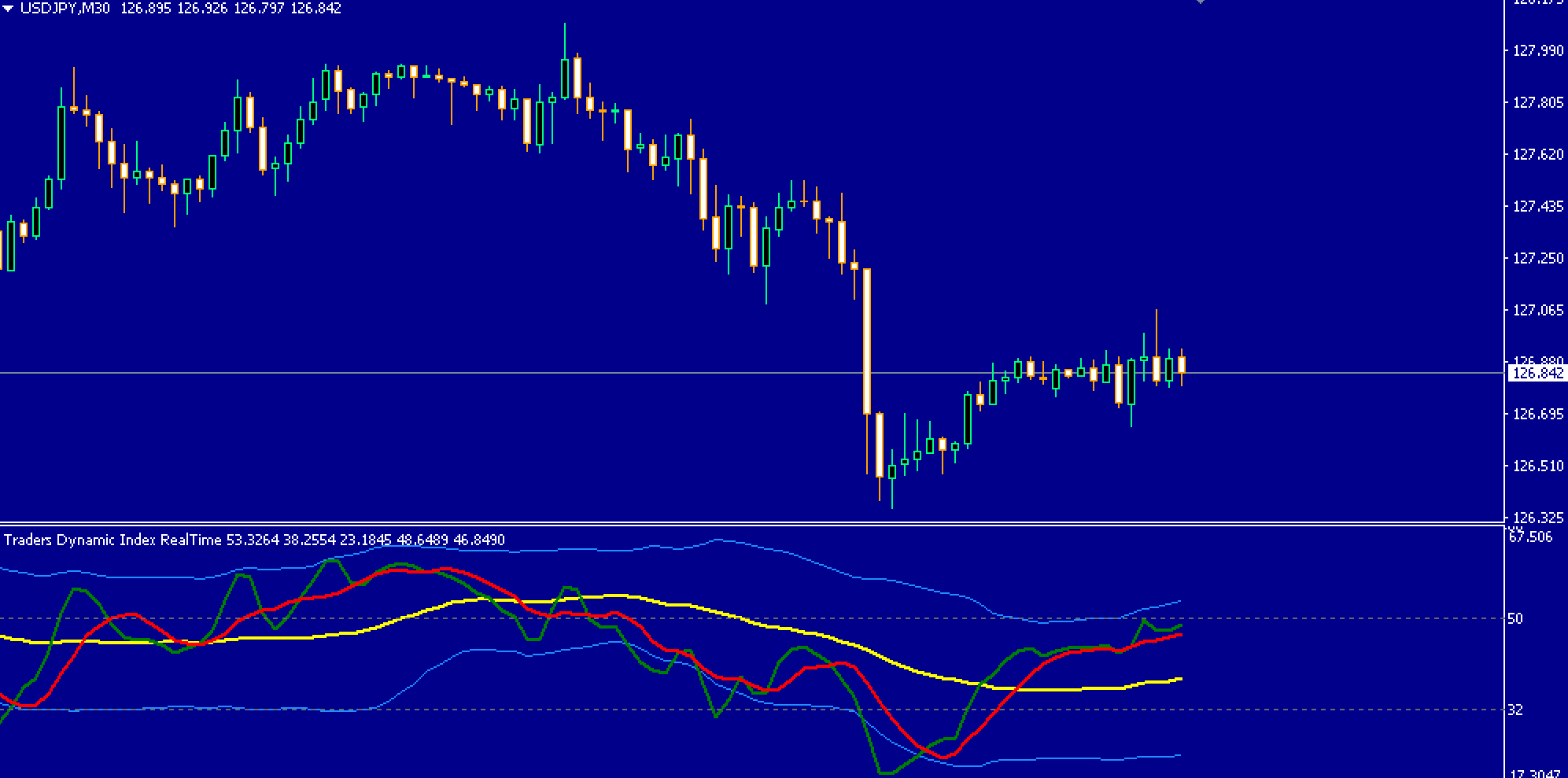 The default settings can be modified by entering the tab. You are free to play with the parameters and settings to your liking.
How do you use it? What is the best way to use it in trading?
Explanation of trading rules
The signals provided by the Trader's Dynamic Index indicator are very simple and easy to understand. Please follow the steps below.
Purchase entry. Start a long trade when the market's baseline value is 50 points or more and the green line is above the red line. Set your stop loss to just a few points below the previous swing low.
Buy entry. Make a short trade when the benchmark is below 50 and the green line is below the red line. Place your stop loss just a few pips below the high of the previous swing.
Once the RSI is above the 68 (buy) (sell) or 32 (sell) level, exit the trade/close the position at a profit. You may also consider using key levels of support or resistance, or even a reversal signal.
In addition there are 2 versions of this indicator.
Summary
The Trader's Dynamic Index indicator is a great addition to your collection of trading indicators, but remember to set realistic expectations. Similar to any other technical analysis tool, it cannot always provide accurate signals. Therefore, this Forex indicator sometimes gives wrong signals. The performance of this indicator will fluctuate depending on market conditions.