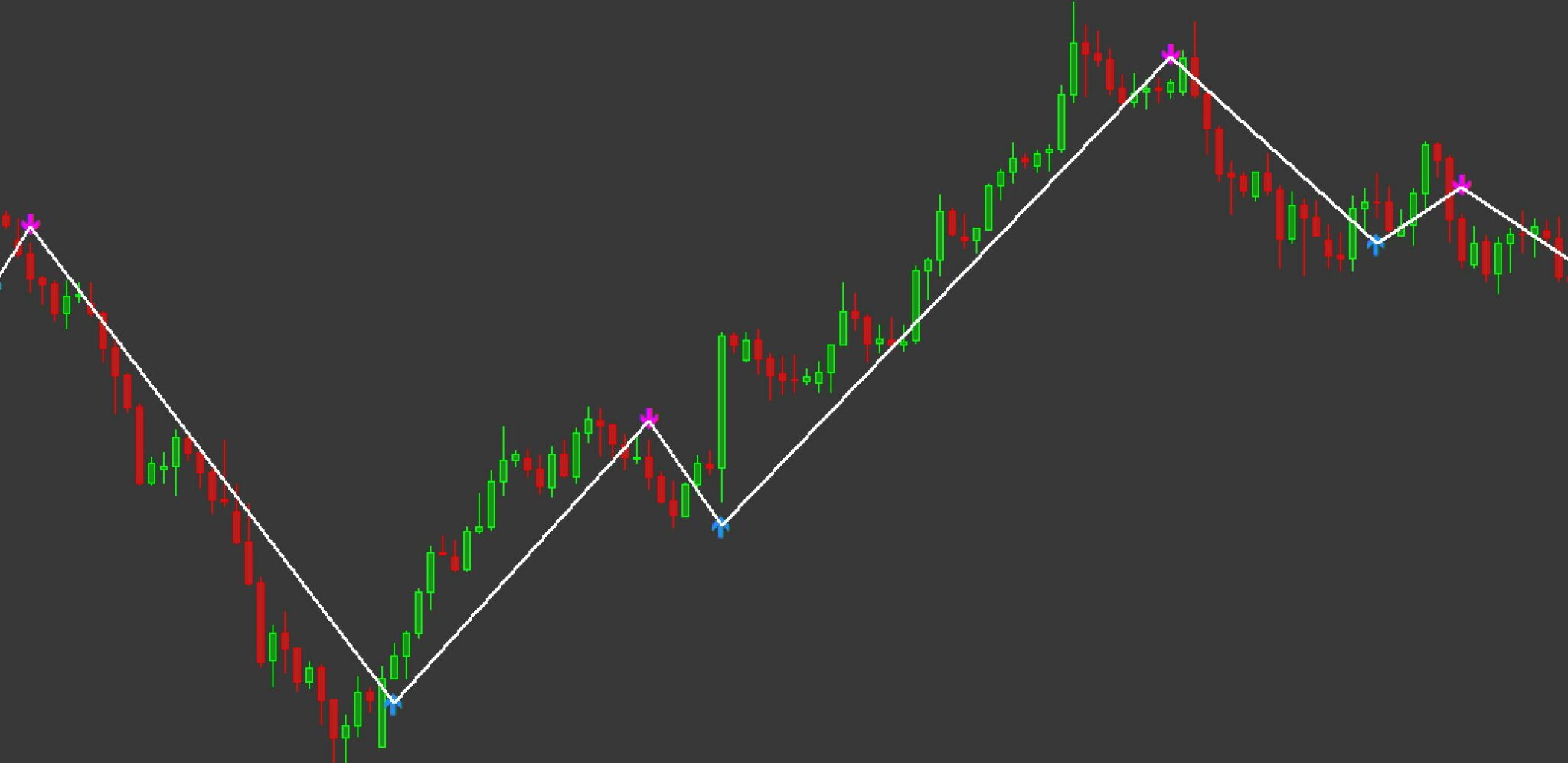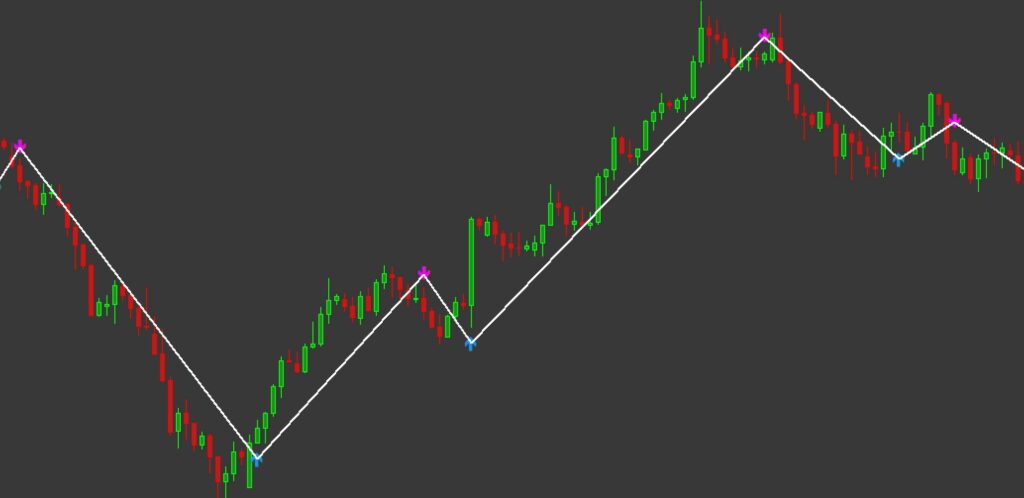 The TrendSignal indicator available for MT4 is a trend following indicator that displays forex signals with arrows. The indicator shows signal arrows with alerts and forex traders can effortlessly buy and sell as the market reacts.
This indicator is most effective for advanced and novice forex traders. Beginners to forex trading can use this indicator to determine trend direction and price. However, experienced forex traders are able to use the indicator's trading signals in conjunction with other indicators.
TrendSignal indicator for MT4 trading signals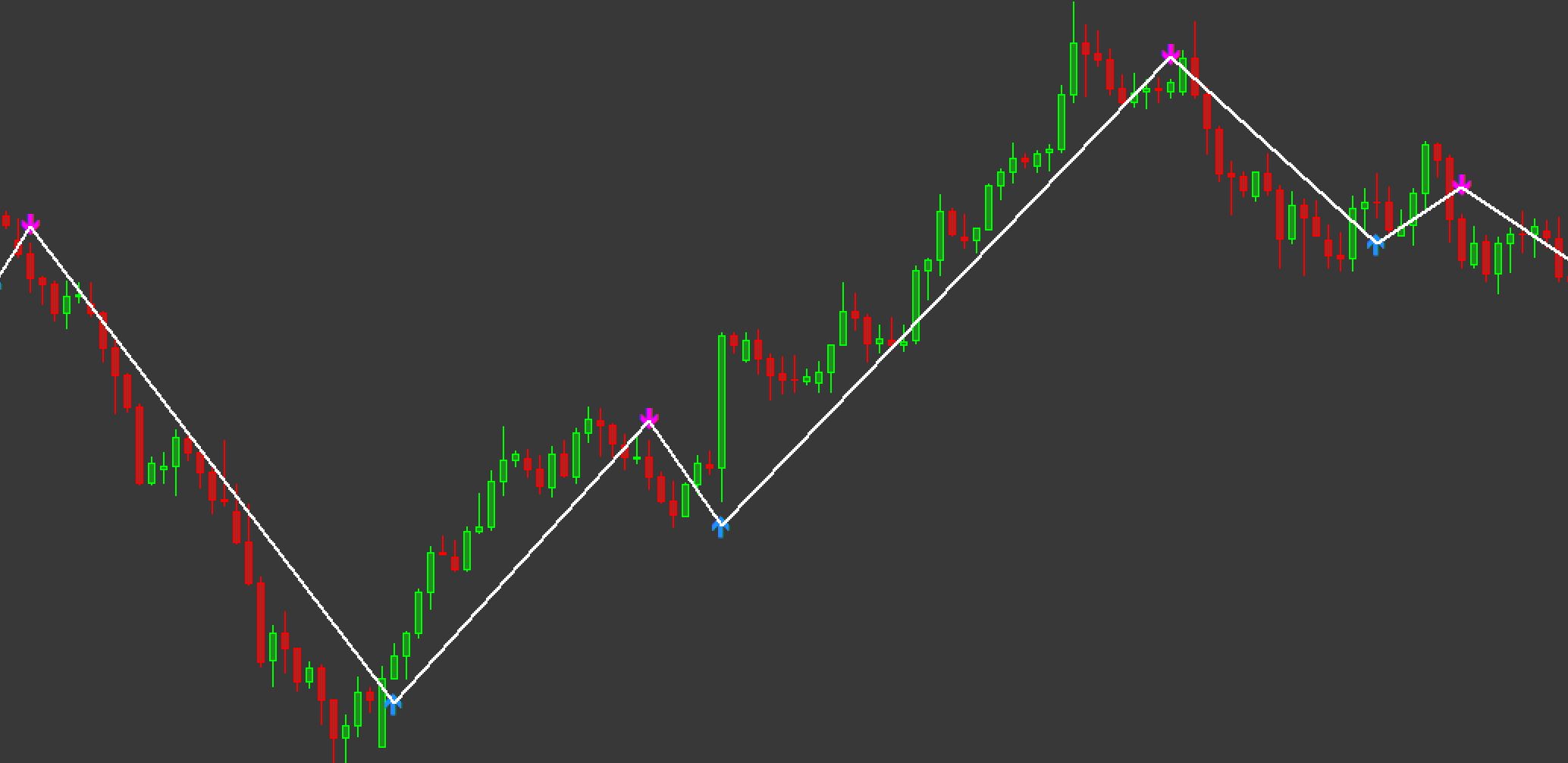 The chart shows the TrendSignal indicator for MT4 in action. The indicator shows the bull or buy arrow signal in blue and the bear or sell signal in magenta. In addition, the ZIGZAG line is white.
The indicator has an upward-pointing arrow as a bullish signal, meaning that traders can place buy trades. The ideal take profit target is an opposite arrow trading signal indicating the end of the current trend and the beginning of a completely new trend. In addition, forex traders can place a stop loss at the previous low of a swing.
A down arrow indicates the start of a bearish trend and the trader can take a sell position. Because the indicator allows trend following, traders are able to follow the trend by holding positions until the opposite trading arrow signal appears. The best place to take a profit is the opposite of the trading signal. The best place for a stop loss is a position above the high of the swing.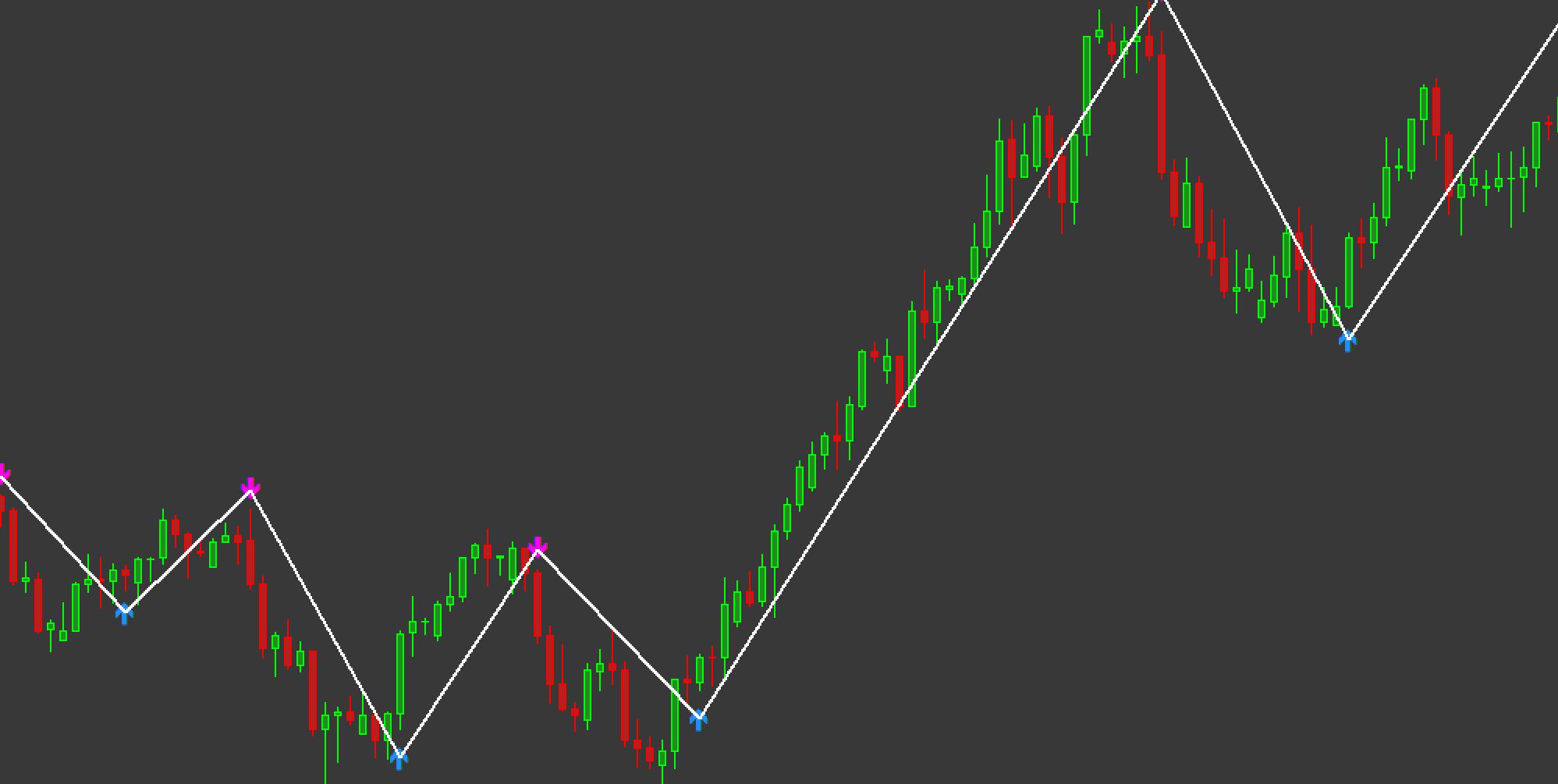 The indicator uses the traditional ZIGZAG MetaTrader indicator to determine the most effective trading signals using arrows. To obtain a smoother trend following signal, traders can change and adjust the input parameters. Prices usually provide a stable as well as reliable trend over a large time frame. Forex trend traders are therefore able to find and buy the most favourable prices on the lower time frames to follow the trend on the higher time frames. This allows the trader to stay in line with important price trends.
Conclusion
The TrendSignal indicator used by its MT4 is very easy to understand and trade forex. The arrow-like trading signals help new as well as experienced traders to identify bull or bear trends in prices. In addition, the indicator provides traders with take profit points and stop loss points.