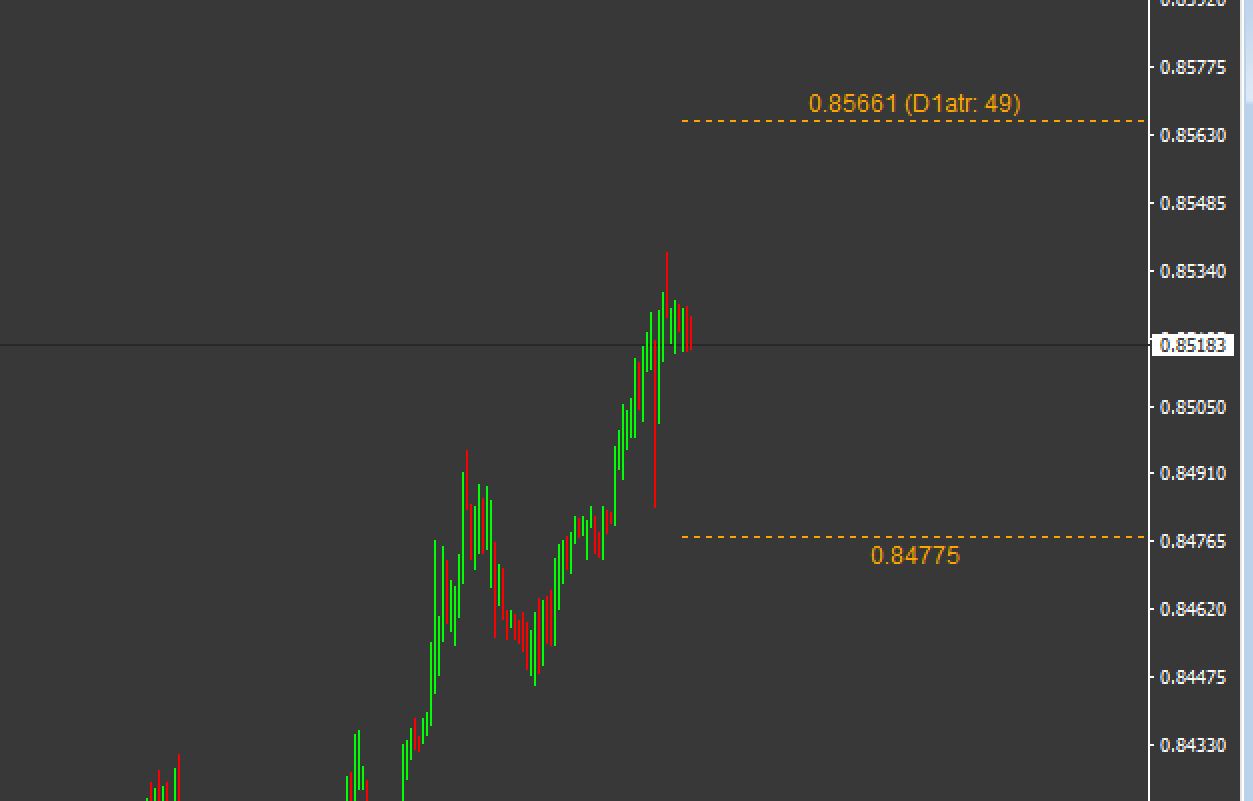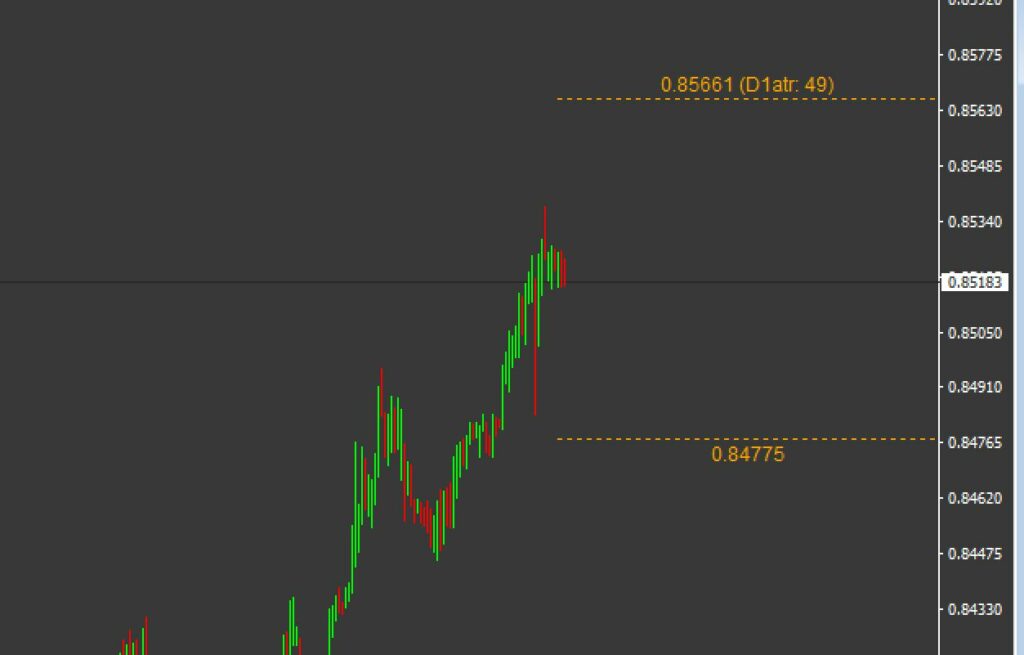 Volatility is an important factor in the Forex market that all traders must consider before making any trades. This is because traders constantly look to take advantage of the volatility of the market. The most effective way to measure market volatility is to use the ATR, or the Daily ATR indicator.
indicator is used by MT4 to analyze the daily volatility of any monetary asset. The indicator plots two levels per day. These levels are in red and indicate where the highest average daily ATR occurs. On the contrary, the yellow levels represent low daily ATR. the above chart shows how to use the daily ATR indicator in the EUR/GBP H4 chart.
In the chart above, the red level (0.85661) currently represents the daily upper level of the ATR. That other yellow line (0.85350) corresponds to the lower daily ATR level. The price differences within these levels show the daily range of the asset's forex trading.
Higher volatility levels are when the currency asset is above one of these levels. If you see a break below the yellow level, it indicates that the pressure on sellers is the highest throughout the day. Conversely, a breakout above the red level indicates high buying pressure throughout the day.
This MT4 Daily ATR indicator is specifically designed for intraday trading.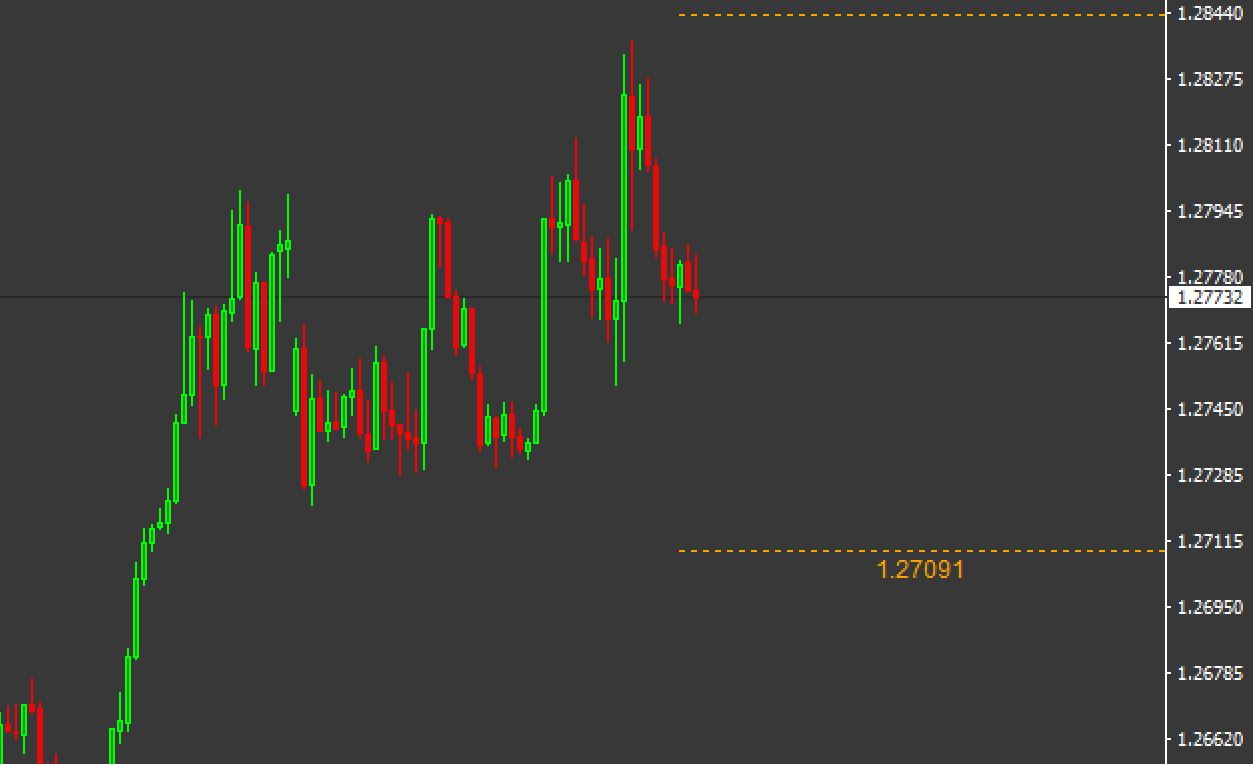 This is because intraday traders can open and close their trading positions during the day. This means that they can make entries, exits and stops by using this indicator level. Most traders wait for the price to exceed the ATR level before making any trades.
Buying is usually done when the price breaks above the upper limit of the ATR. Most traders who trade long can also close buy trades by adding to their positions. For long trades, the stop loss is usually set at the lower end of the range.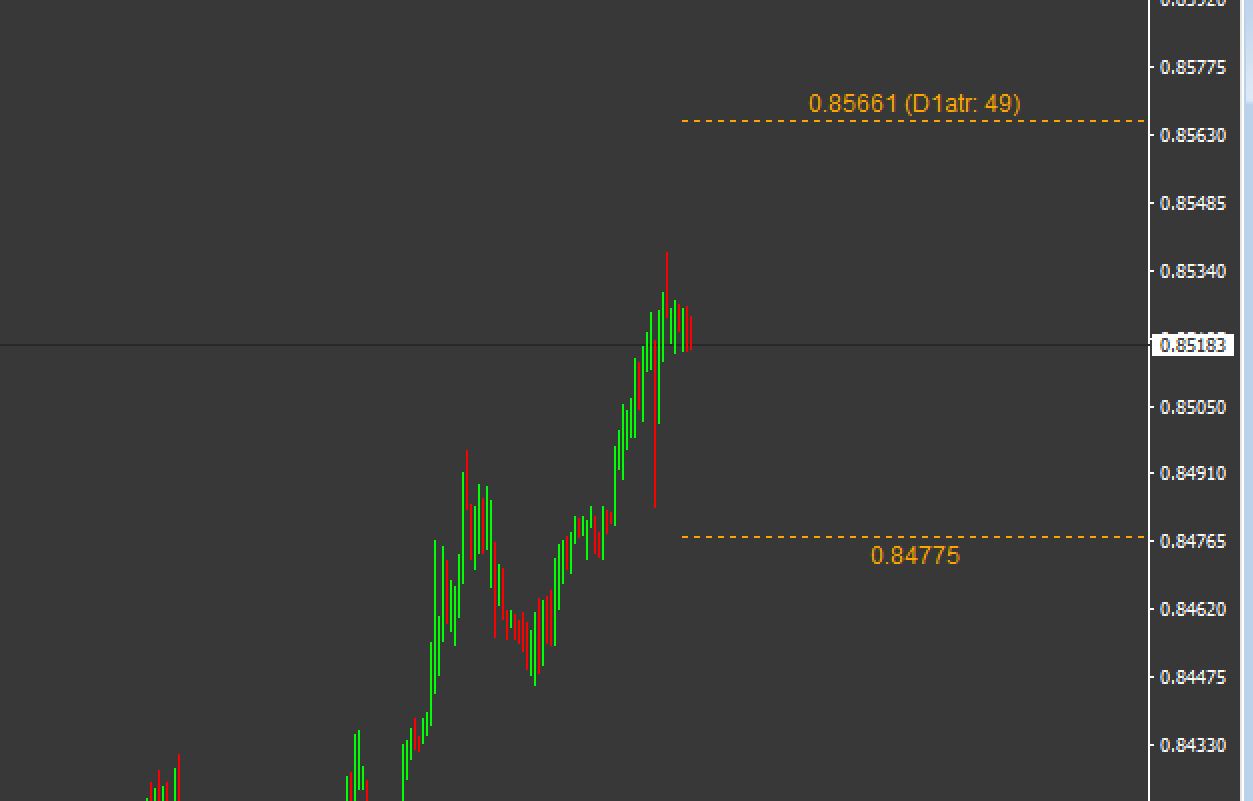 Conversely, sell entries are usually made after the price has fallen below the lower mark. Stops on short positions can be set at the lower level. Stop loss for short positions can be set at the upper level.
Summary
The daily Average True Range (ATR) indicator is a useful tool for calculating the day's trading range. Many traders engaged in intraday trading use this indicator to determine trade entries and exits.