The HMA Trend Indicator is an MT4 trend trading tool that generates real-time trend reversal signals for Forex day traders.
The HMA refers to its Hull Moving Average and works as a directional indicator. Moving averages usually involve the use of arrows and crosses to show trends. In contrast, the HMA trend uses a smoother visual plane, which simply changes its color to reflect the current trend of the market.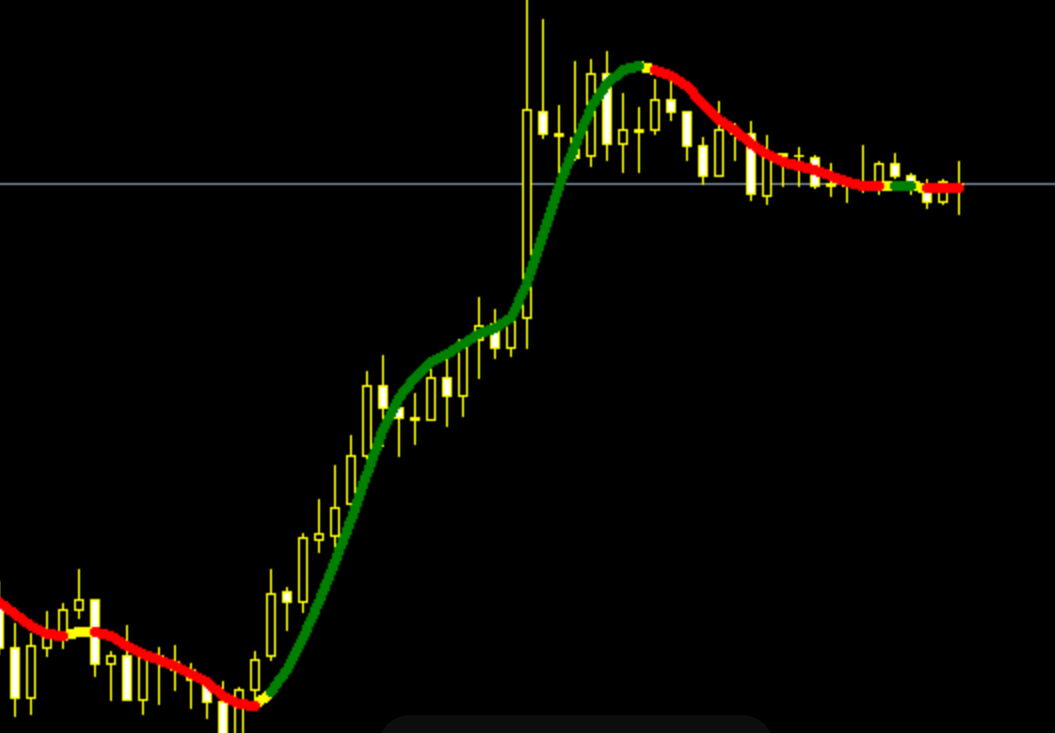 In terms of ease of use, HMA trends provide the most effective trading strategy for novice traders who are concerned about trends. In addition, professional traders can improve their trading performance by combining the HMA Trend with their existing Hull Moving Average strategy.
In addition, the latest HMA indicator eliminates lagging issues. In addition, it focuses more on recent price movement actions. This means that it relies heavily on the latest price changes to determine the trend.
How to interpret the HMA Trend Indicator signal in MT4?
The HMA Trend Indicator uses only one color to show the direction of the market. The trend state of the market is defined by the current hue of the indicator.
When the trend turns bullish, the indicator will change to lime. In order to confirm a bearish trend, the HMA must change to a red hue. When the indicator changes color it is considered a period of trend reversal.
According to the Hull Moving Average strategy, we will start buying orders when the indicator changes to lime and the price rebounds from the lowest point of the chart. On the contrary, we can open sell orders when the price is at the top , and the indicator color changes to red.
The frequency of signals generated by the indicator depends on the HMA period and the calculation method configured in the MT4 settings. As a day trading indicator, the HMA trend generates frequent trend signals. If you only see each trend signal as an opportunity to trade, there is a risk of getting caught by the wrong signal. We recommend traders to focus on other factors such as candlestick patterns, resistance/support to eliminate weak trends.
Conclusion
The HMA Trend Indicator is one of the easiest trend following trading tools available on the MT4 platform. First-time traders can find the indicator quite simple to read its trend signal. For day traders, it has been difficult to keep up with the current market trend.