macd divergence indicator mt4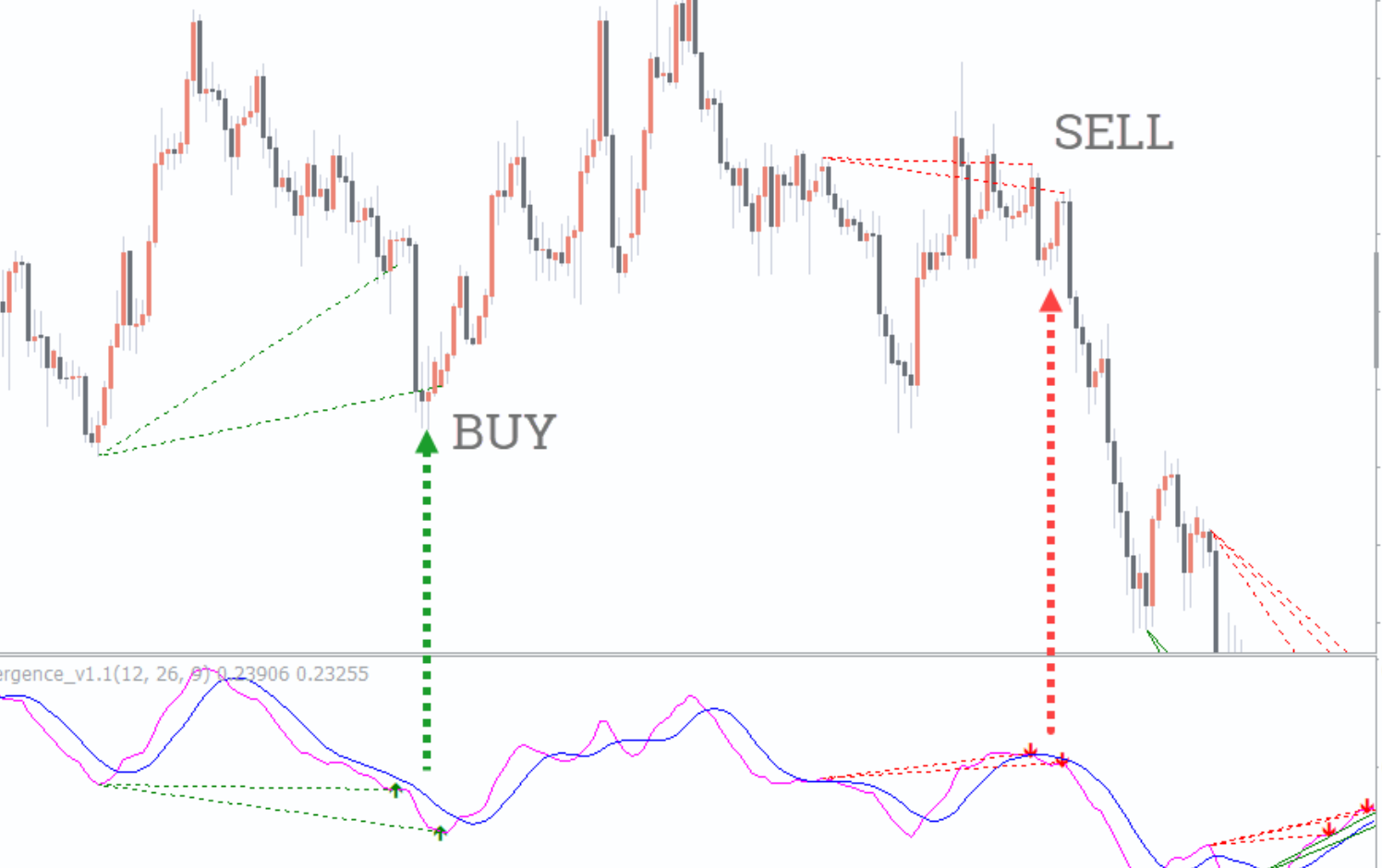 Divergence trading is considered to be the most effective method for early identification of bearish or bullish trends. However, identifying areas of divergence is crucial to this effective method of forex trading. In addition, the indicator provides arrow-based buy and sell signals.
Its MACD Divergence Indicator in Metatrader 4 uses the MACD line to compare with the bar chart. It plots two types of divergences, namely regular divergences and reverse divergences. Regular divergence is shown as a solid line, while inverse divergence is plotted as a dashed line.
In a typical bullish divergence, the indicator produces a higher low when the price makes a lower low. However, in a reverse bullish divergence, the indicator produces a low when the price is trending up. In the opposite case, it is a bearish divergence.
The indicator is an adaptable tool that offers many trading options for stock and forex traders by providing traders with both reverse and regular diversification and convergence.
MACD Divergence Indicator
These signals are delayed by one candle to avoid drawing the signals. This delay is normal and acceptable for technical traders, as the indicator provides the most reliable signals. However, an experienced trader can check the standard MACD indicator and verify the signals.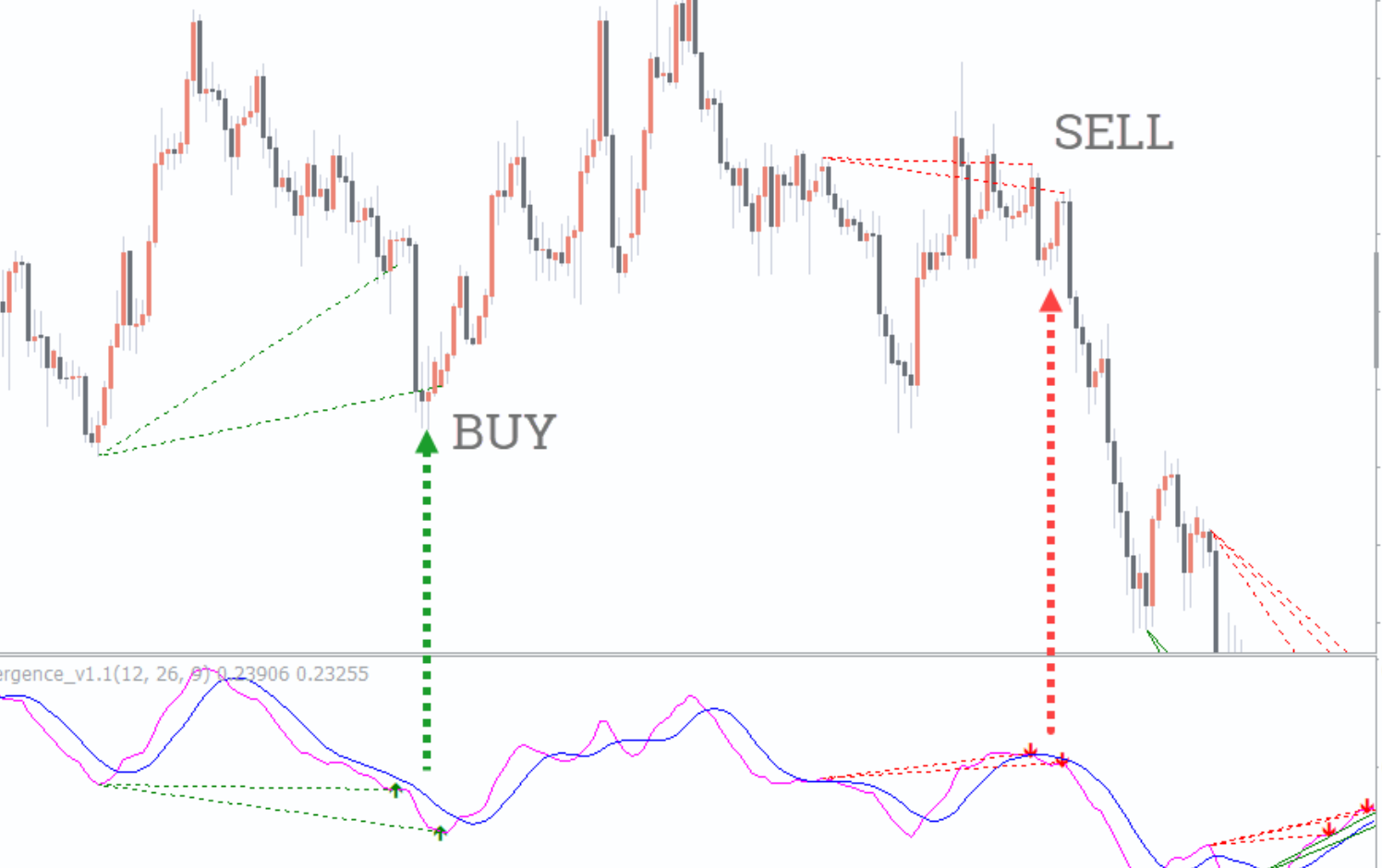 The indicator uses magenta and blue to plot the MACD pattern, and the bullish divergence of both the indicator and the price chart is in green. Conversely, it plots its bearish divergences in red.
The indicator plots visual divergences and convergences as colored lines. Another great feature is that this indicator can be downloaded for free. In addition, the indicator gives notice of the signal. This makes it useful for novice stock and forex traders who may find it challenging and difficult to identify and verify divergences and convergences. For experienced stock and forex traders, the indicator will look for divergences and then present them for future action.
Forex traders are able to apply the MACD Divergence Metatrader 4 indicator to trade on any chart and across all time frames. However, to get greater results, it is recommended to trade on more time frame charts.