Multi-Breakout Indicator Download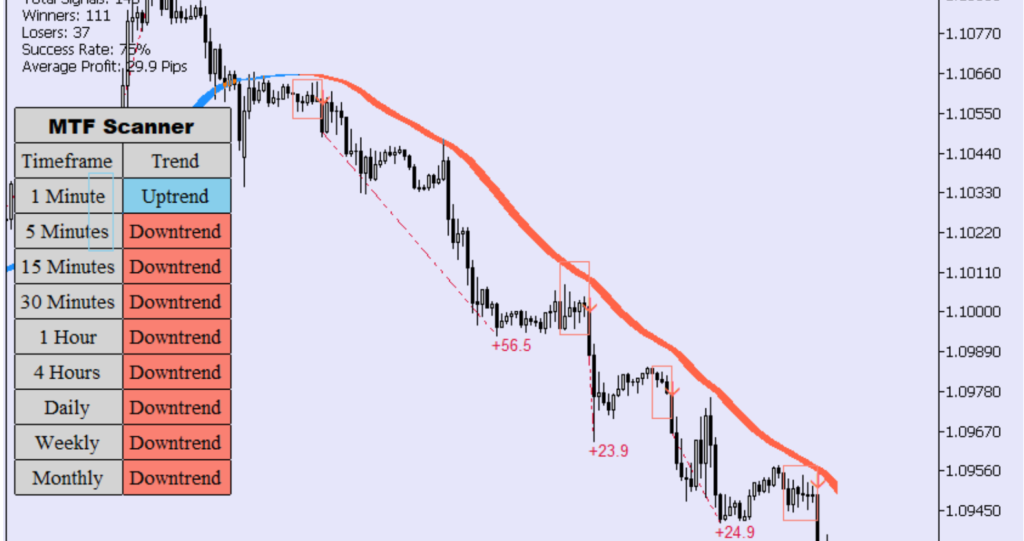 Indicator Description.
Is a versatile indicator that combines a trend following strategy with multiple breakout points as entry signals.
Once a new trend is established, it provides several entry opportunities to successfully navigate the established trend. Retracement thresholds are used to avoid less important entry points.
Characteristics
It combines multiple market dynamics into one equation to provide a clear description of the market trend.
A rectangular box with entry signals is drawn to adequately mark entry points using local maxima and minima.
The indicator measures the accuracy of its signals and simply provides several performance indicators.
It includes a multi-timeframe dashboard that scans all available timeframes and displays the direction of the established trend within each timeframe.
Signal period: It is an integer value that determines the amplitude of the entry signal.
Trend Period: it is an integer value that is used to find the main trend direction.
Show MTF Dashboard: shows/hides the Multi-Time Frame scanner dashboard.
Performance Analysis: shows/hides the performance analysis indicators (including MFE trend lines).