Description
Scalping can be an extremely effective trading strategy, but having the right tools is crucial. The TRX MT4 Scalping indicator is specifically designed to identify profitable short-term trades across any market condition. Keep reading to learn how this indicator provides a major edge to scalpers.
Unlike other tools that repaint and provide misleading signals, the TRX MT4 is 100% non-repainting. The buy and sell signals you see are true in real-time, giving you reliable intel to act on decisively. No more second-guessing yourself!
Spotting trend reversals quickly is also key for scalpers looking to capitalize on short price swings. The TRX excels here, with extreme sensitivity to emerging shifts in momentum. You'll know when buyers or sellers are losing steam well before it's obvious on the chart.
This allows you to anticipate breakouts and get into trades just as new trends start to accelerate. Timing is everything when scalping, so this early signal detection is a major advantage.
Adapting to different market conditions is crucial too. The TRX comes ready with templates for day trading, momentum scalping, and range trading strategies. You can seamlessly adjust to bullish, bearish, ranging, and breakout scenarios.
Despite all these capabilities, using the TRX indicator is refreshingly simple. The intuitive dashboards condense complex data into actionable buy and sell signals. Clear visual cues tell you exactly when to enter trades confidently.
Trading manually off the signals does require discipline and effective risk management. Use key support and resistance levels on your charts to optimize entry points and stop placements. Stick to your strategy rules for consistent success.
Overall, the TRX MT4 Scalping indicator provides a tremendous edge by enhancing your analysis, signaling, and adaptability. The cost is minor compared to the profit potential of trading with this expertly crafted tool.
If you're looking to step up your scalping game, the TRX MT4 is definitely worth exploring. The non-repainting signals, sensitivity to trend shifts, and custom templates provide serious advantages other indicators lack. See for yourself how transformative this scalping solution can be!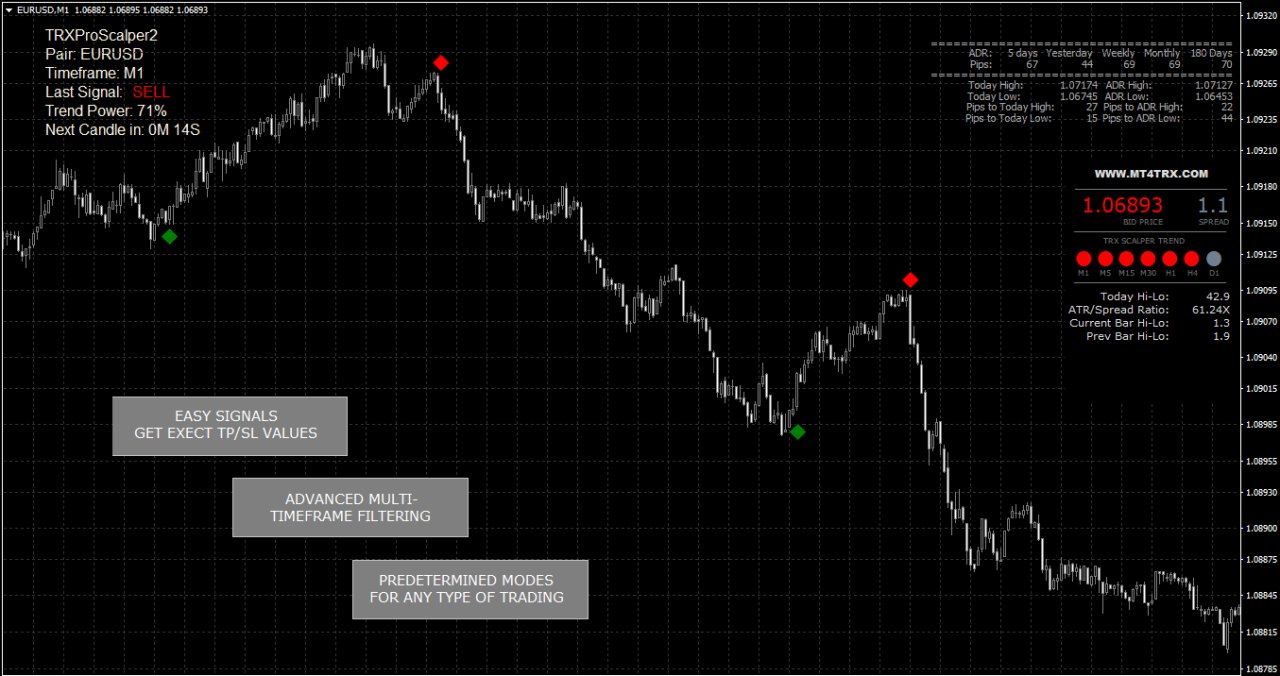 GET EXACT TP/SL LEVELS IN THE ALERTS!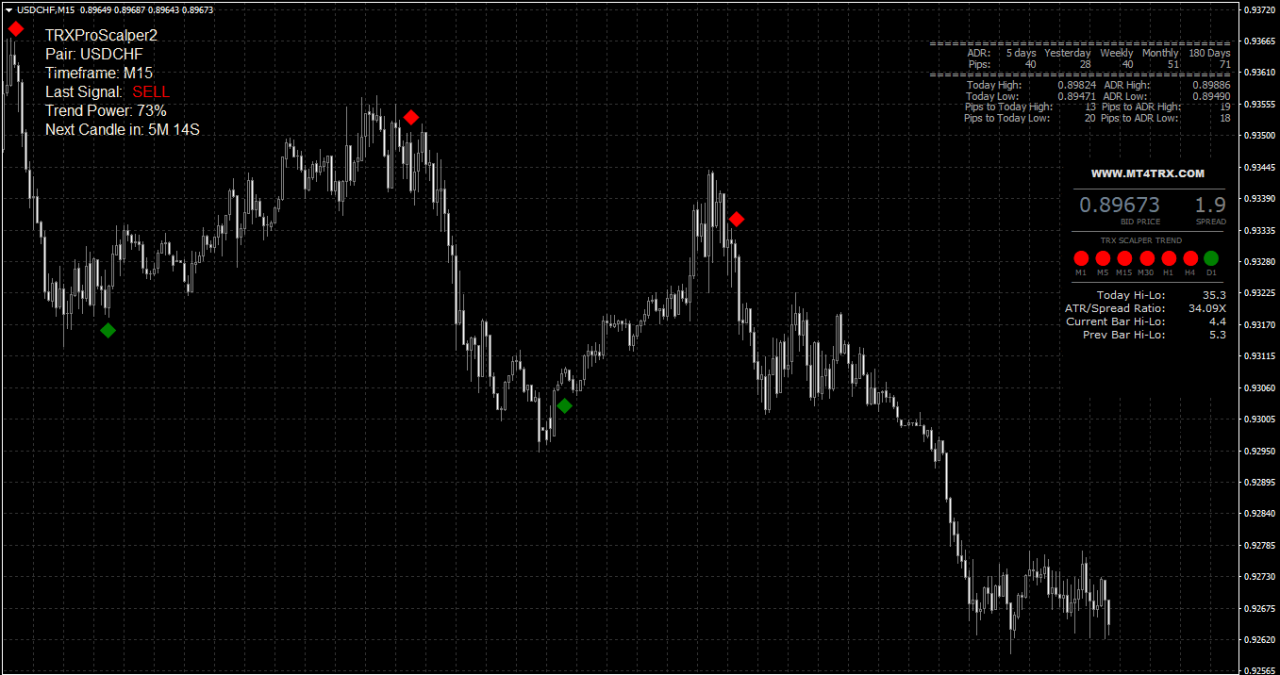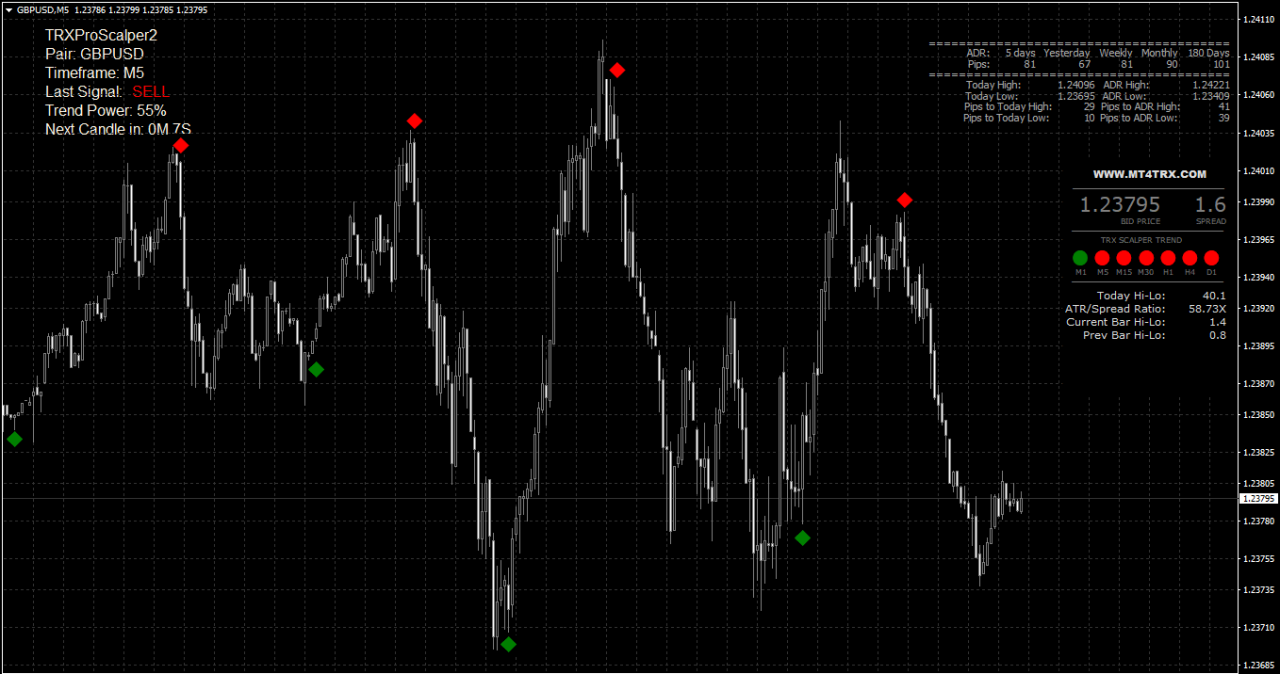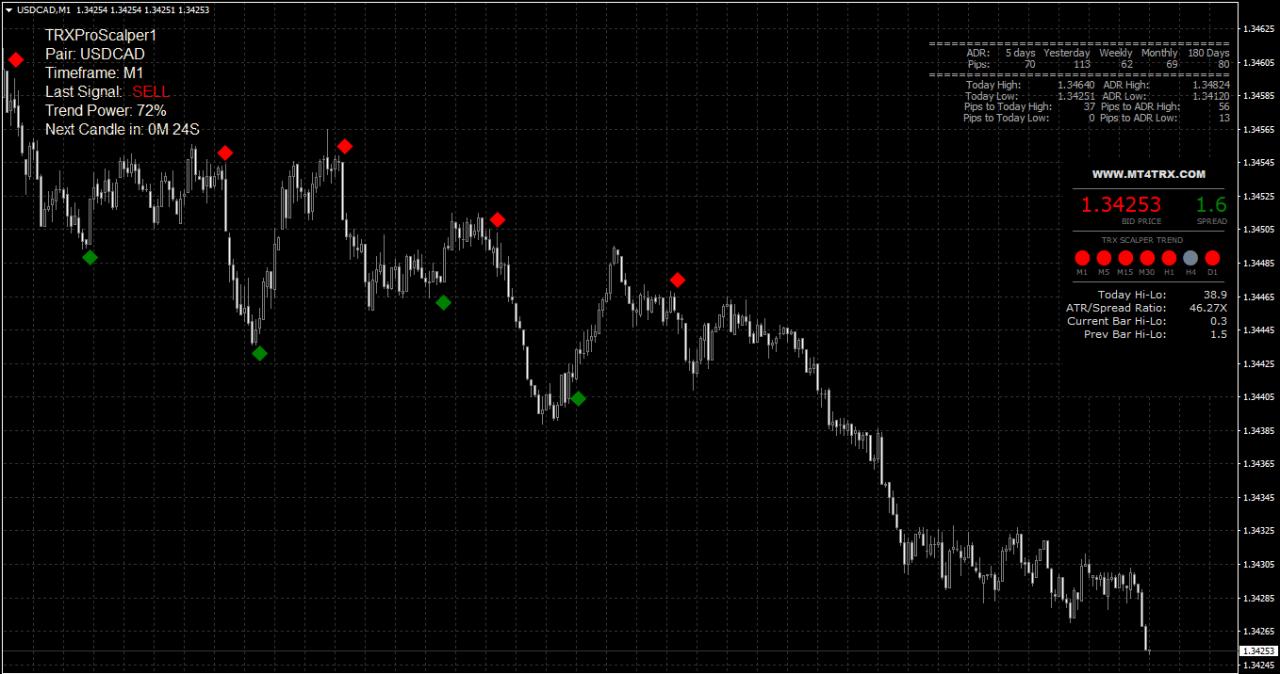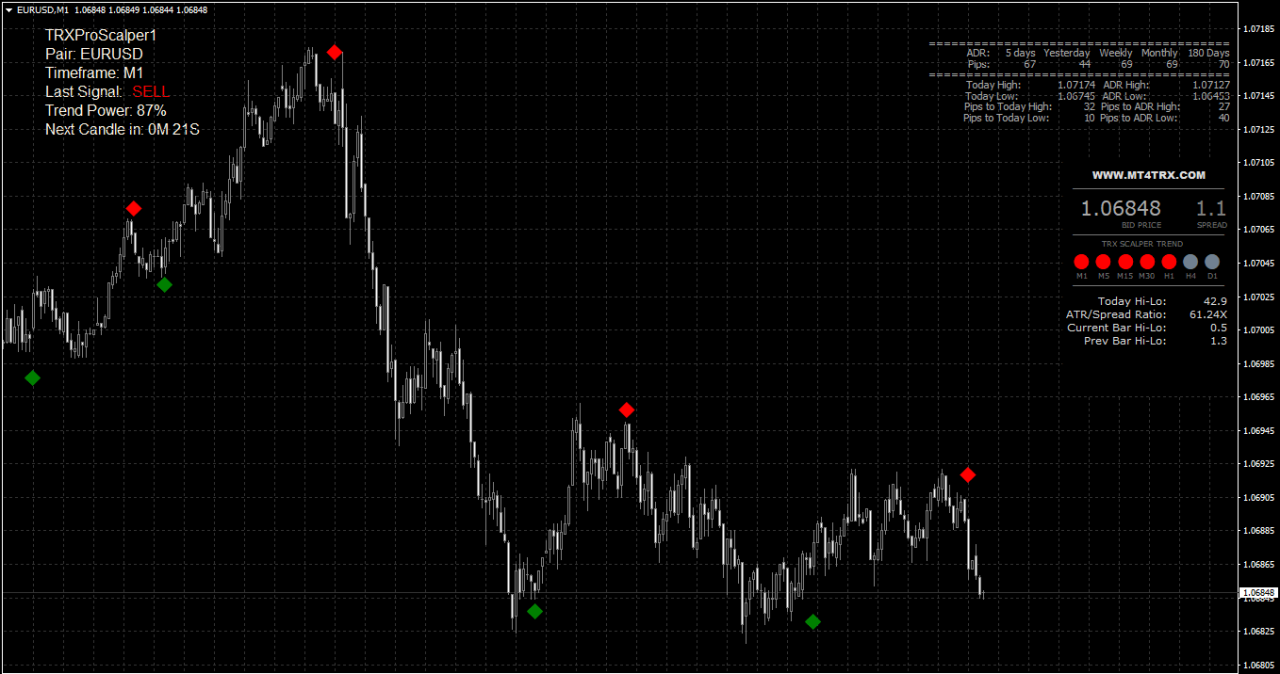 Scalping the markets effectively requires lightning-fast signals and seamless execution. The TRX MT4 Scalping indicator makes it simple for any trader to spot profitable setups across any market condition.
This plug-and-play system delivers non-repainting alerts straight to your mobile device, email, or trading platform. No more endlessly watching charts! Just set the indicator up and receive notifications whenever a high-probability scalping opportunity arises.
The TRX can be used to trade forex, stocks, cryptocurrencies, commodities, and more. It adapts to any timeframe, from 1-minute charts for momentum scalping to daily charts for swing trading. You can customize it to your personal trading style.
One major advantage of the TRX system is the built-in templates that adjust the indicator's sensitivity and signals:
TRXScalper1 provides the fastest, most aggressive setups. Ideal for very short-term scalping strategies.
TRXScalper2 offers a balanced approach for typical day trading timeframes.
TRXScalper3 is the most conservative option, catching slower trend shifts on higher timeframes.
The beauty is that trading with TRX is simple enough for beginners, yet sophisticated enough for advanced scalpers. You don't need any experience or special skills. Just follow the signal alerts and manage risk accordingly.
Users highlight how effortless the TRX makes scalping across any market. The non-repainting signals provide reliable trade entry points you can count on. Why struggle trying to spot short-term reversals when this indicator does the work for you?
Boost your scalping success today with the TRX MT4 indicator system. The profits it unlocks can quickly justify the very minor cost. Trade smarter, not harder!