Simple Panel EA Plus – Review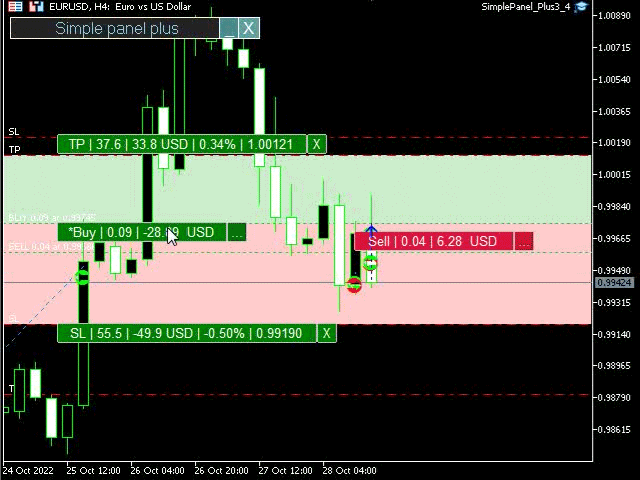 Simple Panel EA Plus has been featured as an Expert Advisor on the mql5 site since June 2017. The author is a programmer with over 12 years experience. He has created 8 products. The EA has been updated to version 3.7 since March 2020.
Simple Panel EA Plus Overview
Simple Panel EA Plus offers traders easy trading with just one click and the ability to open any type of pending order. You can choose between different closing orders such as only closing buy orders, selling orders, profitable or loss orders. The EA can distinguish between its own orders and those of other robots. It can therefore be used with other trading bots on the MT4 Platform, but the magic number must be set separately. SL, TP and other settings can be saved, so you don't have to enter them each time. The settings include one for ECN accounts as well as maximum slippage, color schemes, customization options and more.
Service Cost
The EA can be rented for $20 USD per month, or purchased outright for $50 with 20 activations. You can only test a demo account by using the link provided in the product description. The strategy tester will not let you use buttons.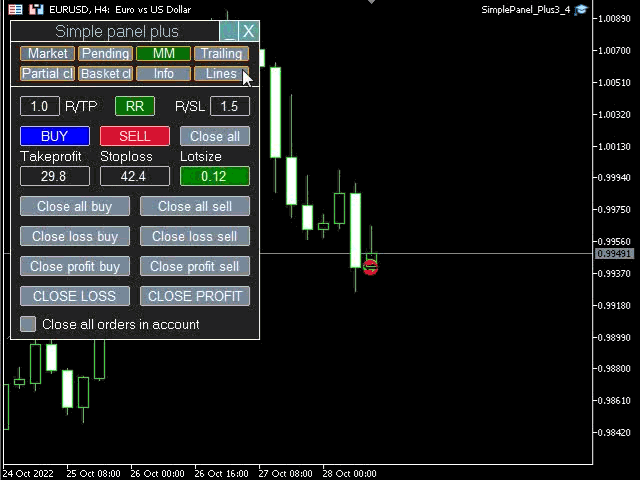 Conclusion
Simple Panel EA Plus offers traders the ability to trade with different account types, and it is easy to use. It has been rated 5 stars by 8/8 users and received the following comments.
"The vendor was one of the few vendors on mql to add a feature I requested! (trailing orders) He also created a very useful panel for manual trading. (basket, trailing orders and a very good overview of the features I use by changing colors …). -Florian
"Great Tool: Breakeven, partial Close, Trailing Stop, Auto Lot Calculation, Grid, Basket of All Open Trades with TP & SL Function." -Thomas
You'll want remember the author's comments to get the best results. For example, remember to switch on auto-trading and save the step to memory. Also, SL and TP should be set in pips. Experience and risk management will always help you achieve better results. However, it's up to each trader whether this product is right for them.
This Forex service can be found at the following web address: https://www.mql5.com/en/market/product/23646