The Pivot Alert MetaTrader indicator is a custom indicator which automatically calculates the pivot zones and displays them on your chart. This is a useful technical indicator for traders who are looking to reverse trends or break out of a trend.
The indicator calculates pivot points for the price of an investment and alerts users if the price crosses or reaches any of these zones. The pivot levels, labeled S/R 1, 2 and 3, act as potential reversal areas where the price is likely to react.
Calculating pivot points for the price is done using Fibonacci, Woodie and CPR methods, as well as Classical and Camarilla. The price's previous highs and lows are used to calculate the pivot points.
The indicator can also be used to trade in different styles, such as swing trading, day/intraday trading, or scalping. The indicator is suitable for all traders, including novices, intermediates, and experts.
Pivot alert indicator: How to trade with it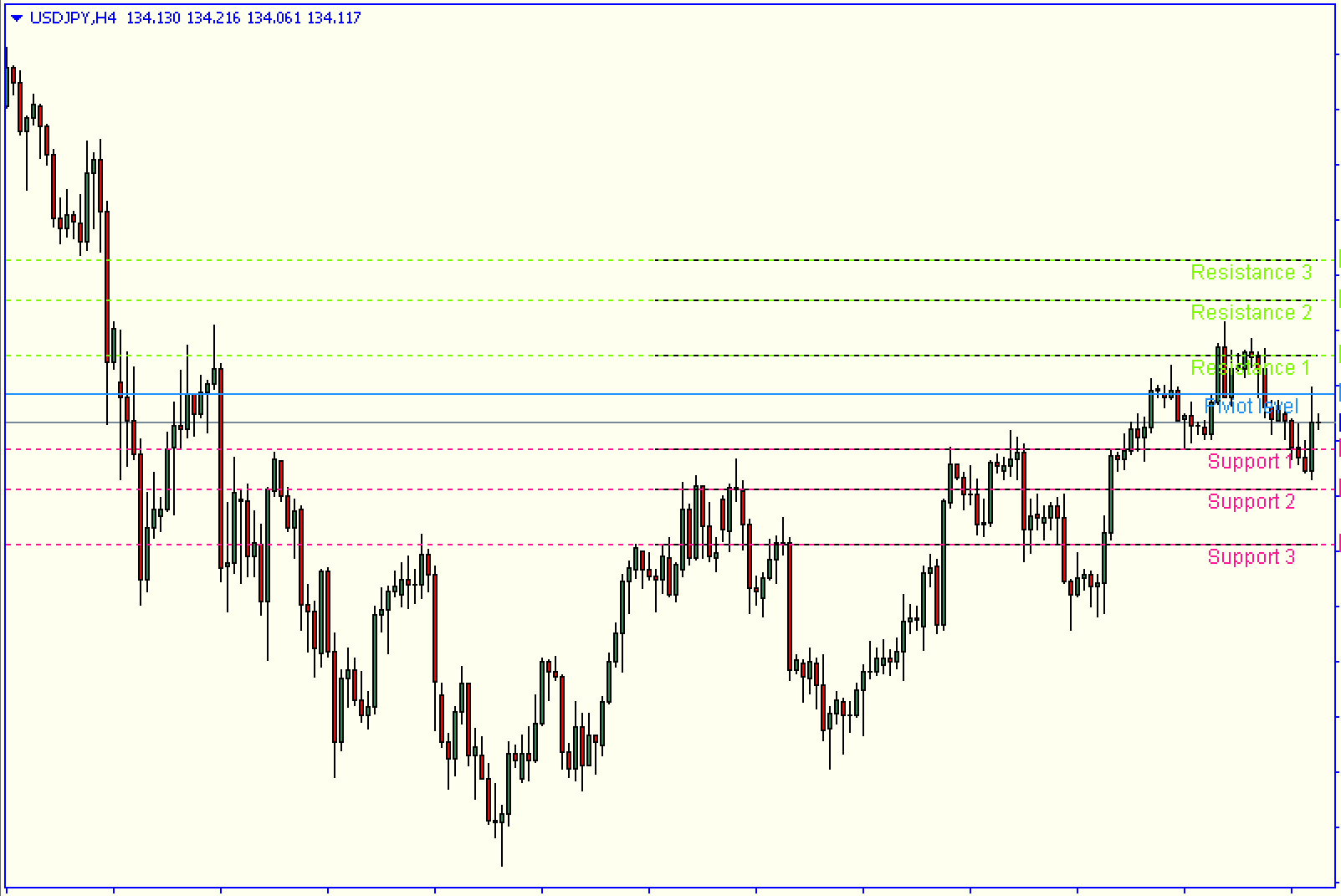 The screenshot above shows how the indicator will look on our MT4 Chart. It is recommended that the indicator be used in conjunction with other technical indicators and price action for maximum efficiency.
Buy and Sell Signals: First, wait until the price touches any of the levels of support of the indicator. Then, react with a wick reject. After the price action prints a bullish pattern (bullish pin bar, bullish engulfing etc.) you can open a Buy/Long position. ).
This BUY principle is also applicable to the SELL signal. A broken support zone can act as resistance and vice versa.
The conclusion of the article is:
The Pivot Alert for MT4 indicator is one of the most effective trading trend reversals. The indicator was designed with an alert system that will ensure you do not miss any trades. The indicator can be downloaded for free.