Infinity TrendLine Pro – Indicator Review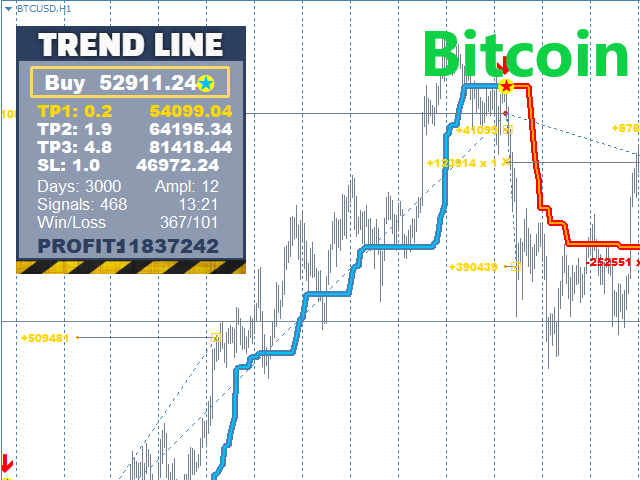 Infinity TrendLine is an indicator found in the MQL5 marketplace. We have included a link so that you can be sure that the indicator is the one we are using. The indicator was uploaded by Evgenii Aksenov in February 2019. It has been updated several times, with the latest update being on March 13th.
Infinity TrendLine Pro Overview
Infinite Trendline Pro can be used on the MetaTrader 4 platform. There is also a version for MetaTrader 5.
The indicator analyzes the strength of bulls (buys) and bears. The indicator will highlight a trend line, including an entry point, and suggest take profit and stop loss. The indicator will tell you whether to buy or sell. The indicator can be used on any currency or asset.
The indicator has a variety of settings that can be altered to change the way it works. These include the type of calculation, amplitude, the range bars, take-profit settings, calculation period, whether or not to shift stop losses.
Service Cost
Infinity Trendline Pro is available for purchase outright at $75. Unlike many other indicators, this one cannot be rented. The free version is available but no details are given about its limitations.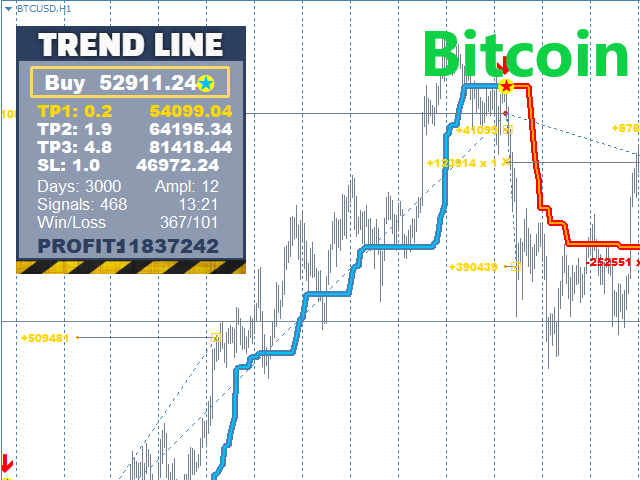 Conclusion
This indicator has 112 reviews, which indicates that it's widely used. The overall rating is 5 out 5 and this is a big positive.
This indicator is very impressive when used with TradeUtility to automate or semi-automate trading on most pairs. Will continue to test different parameters.
"An EXCELLENT INDICER, SIMPLE TO USE AND THE BEST BIT is that you make more than what you paid for it within a couple of trades. "THANKS" – A 5-STAR REVIEW.
"Forget about signals. This is the only option that will allow you to earn a profit without wasting time." There are glitches, but they are rare. Overall, it is a nice indicator that has excellent support.
The creator of the indicator has responded to many of the comments and reviews. This shows that the service is excellent. We recommend downloading the free version of any indicator before purchasing it. This way, you can ensure that it works as intended and you are able set it up correctly.
This Forex Indicator is currently available in the MQL5 marketplace: https://www.mql5.com/en/market/product/36087