Entry Points Pro for MT4 $125 Free Download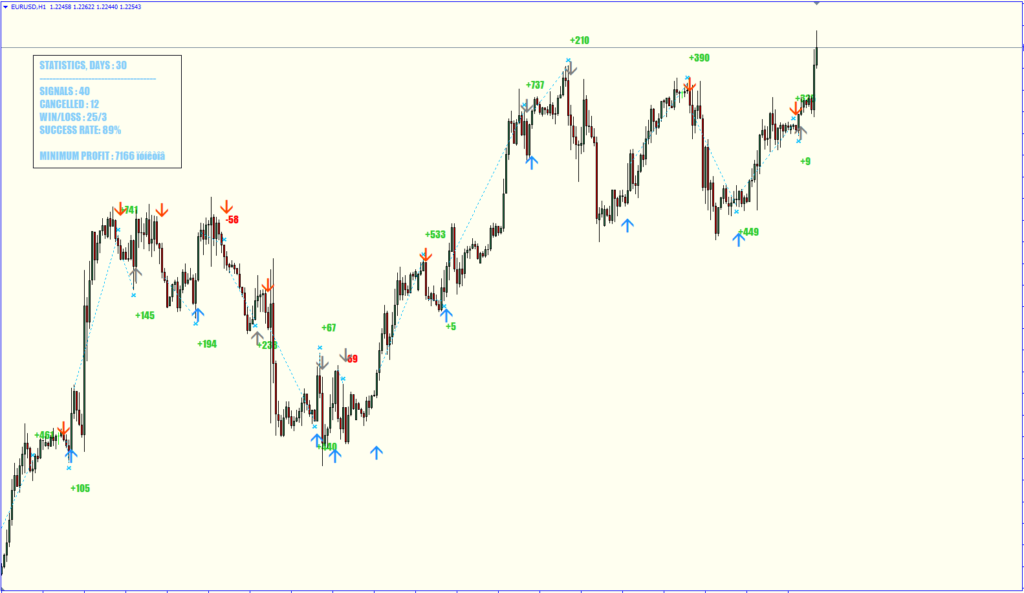 Entry Points Pro Indicator is a Non-Repaint trading system that is usually sold for $125. This free Forex indicator analyzes the price behavior on the chart once per second and determines the ideal entry point based on a built-in algorithm, notifying you when it is time to trade and close your position for profit.
It captures very fast and profitable price movements and provides you with easy buy/sell signals. The system verifies each trade signal very carefully to produce only the highest probability trades.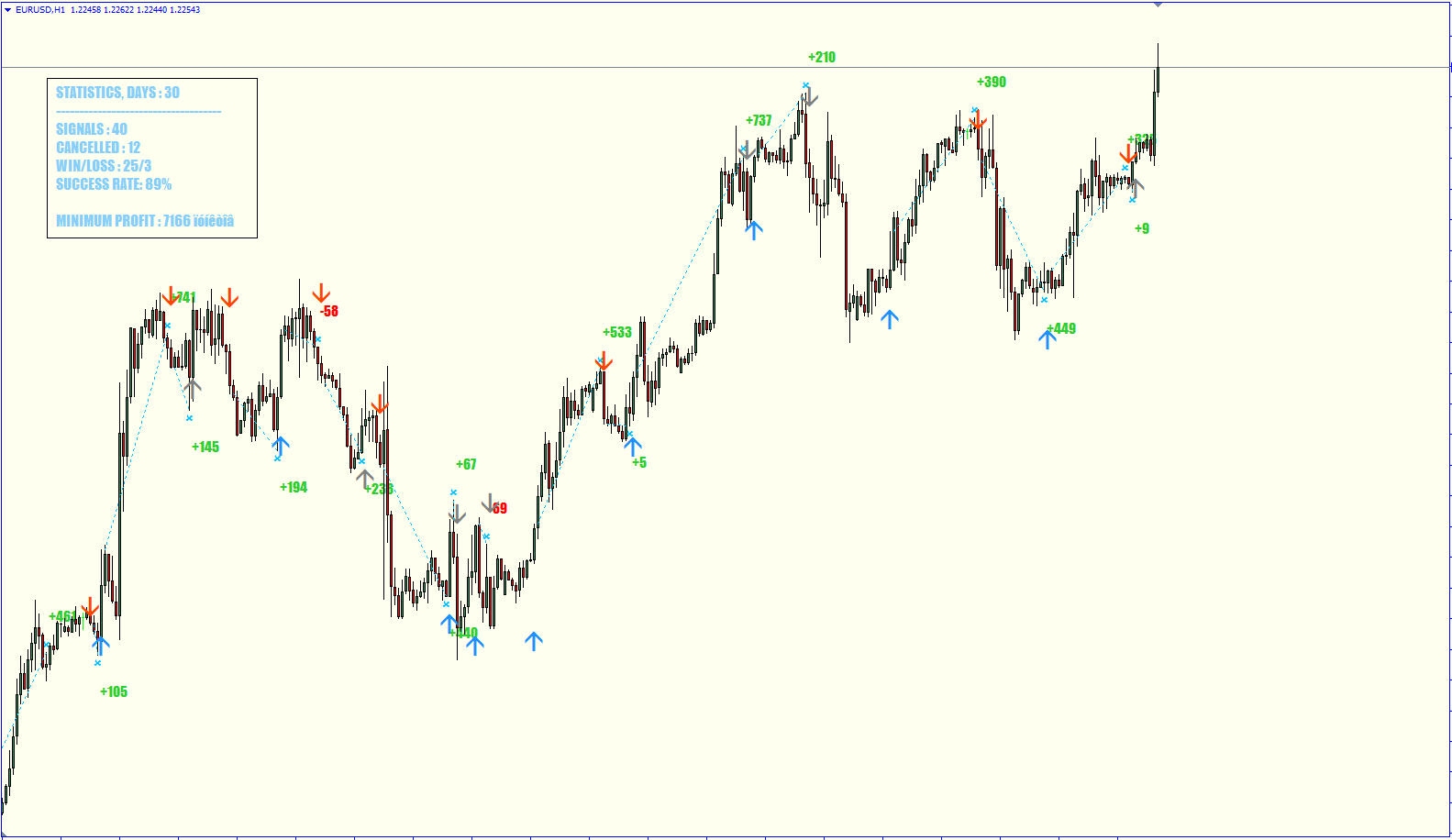 The Entry Points Pro system can provide you with trading signals and you can use them directly or you can add additional chart analysis to further filter the signals that are recommended. Although the system can be used by traders of all experience levels, it may be helpful to practice trading on an MT4 demo account before you become consistent and confident enough to put it to use.
Features
You can set up Entry Point Indicators to send you signal alerts. This is useful because it means you don't have to stare at the charts all day waiting for signals to appear and you can monitor multiple charts at once.
Enter signals without repainting or delays
If a signal appears and is confirmed (if the signal candle is closed), the signal does not disappear, unlike repainted indicators, which can lead to significant financial losses, as they may display the signal first and then clear it.
Error-free trading
The indicator algorithm allows you to find the ideal time to make a trade (buy or sell an asset), thus increasing the success rate of every trader using that trade.
Entry Points Pro can be used with any asset
It allows you to trade cryptocurrencies, stocks, metals, indices, commodities and currencies with any broker using the MT4 platform.
Provides signals in any direction + trend filter
Entry Points Pro indicator provides signals to trade with any price movement (up, down or flat (sideways)).
Maximum potential profit
Exit signals are for demo purposes only, as you can usually close the trade later and get more profit.
https://www.mql5.com/en/market/product/61459