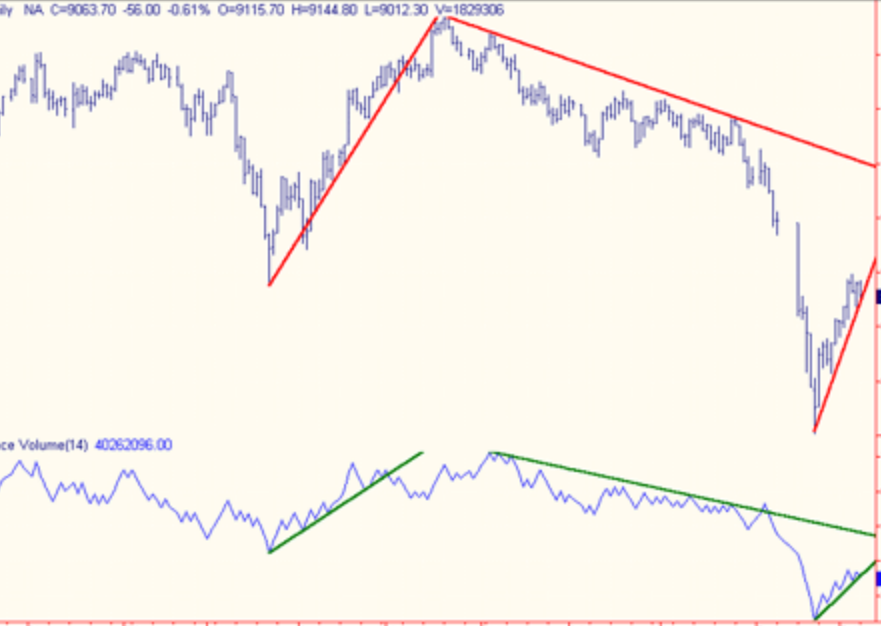 The OBV indicator in MT4 refers to balanced trading volume. The indicator is based on the concept that volume and price are extremely correlated, and that volume precedes price. Therefore, it uses the volume differential to calculate the net volume to show the indicator. In the case of a bull market, the indicator will move upwards, while in a bear market, it will move downwards. In addition, the indicator will also shift when there is a non-neutral trend. Therefore, forex traders can place buy and sell orders based on this and stay on the sidelines in an ebbing market.
This indicator is best suited for advanced and new forex traders. New traders are able to identify price trends as well as reversals. They can also realize when they should stay away from the market. On the other hand, advanced traders can use various trading strategies based on trend lines, breakout trades, divergences, and convergence trades. Forex traders can also download the indicator for free and then install it quickly.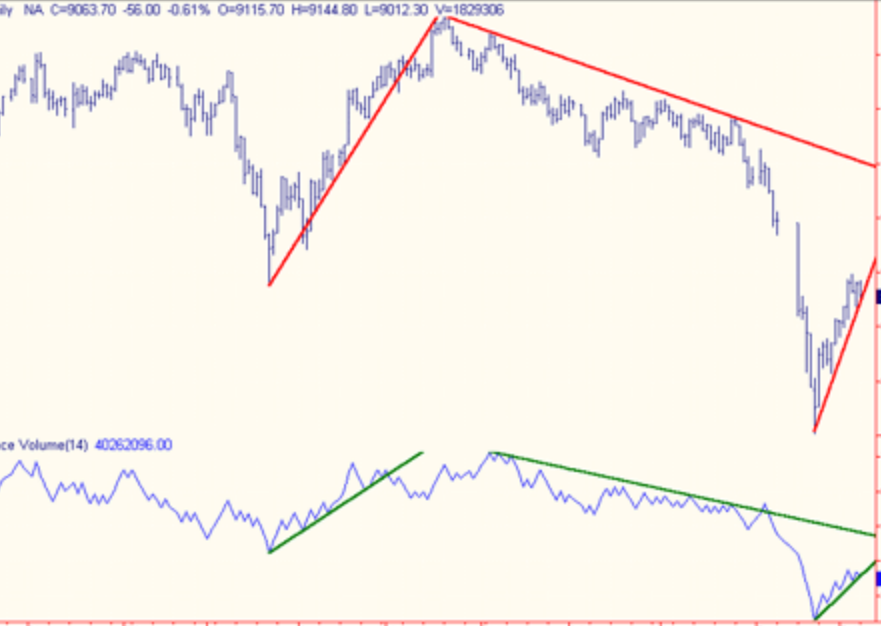 OBV indicator for MT4 trading setups
The indicator shows the data separately as a blue line. The uptrend of the indicator indicates the presence of a bullish trend in the price, which is why Forex traders are able to make buy trades. The most profitable profit point is to look for a decline in the value of the indicator or a reversal of the line. The ideal stop-loss point is located below the previous low of the swing.
Similarly, if the indicator value is falling, it may indicate a bearish market trend. If the indicator line moves up, Forex traders can take a sell position with a stop above the previous high of the band and make a profit.
Another way to trade indicators is to draw trend lines on both the price chart and the indicator. The indicator and price tend to cross the trend line in a similar manner. This is a sign of increased volume as well as a shift in market direction and provides the strongest argument for entry. In this technical trading strategy, Forex traders can follow the same principles of trendline trading. Indicators and price trend lines function as resistance and support.
Prices and indicators can show divergence as a result of an imbalance between the direction of the price and the direction of movement of the indicator. In this case, forex traders are able to apply divergence or convergence trading strategies to the indicator.
In addition, forex traders are able to trade with indicators by using a multi-timeframe (MTF) trading strategy. The volume of the high price chart indicates the direction of the trend in the upper time frame. Therefore, forex traders can use this method to determine the ideal entry point for shorter time frames.
Conclusion
The OBV indicator on MT4 shows traders trend data for bull as well as bear markets in Forex based on volume. In addition, it also shows neutral trends and helps forex traders to stay in the middle, which can help traders to avoid volatile markets. It also provides traders with the opportunity to employ various trading strategies. In addition, it is free to download and easy to install.
OBV.zip