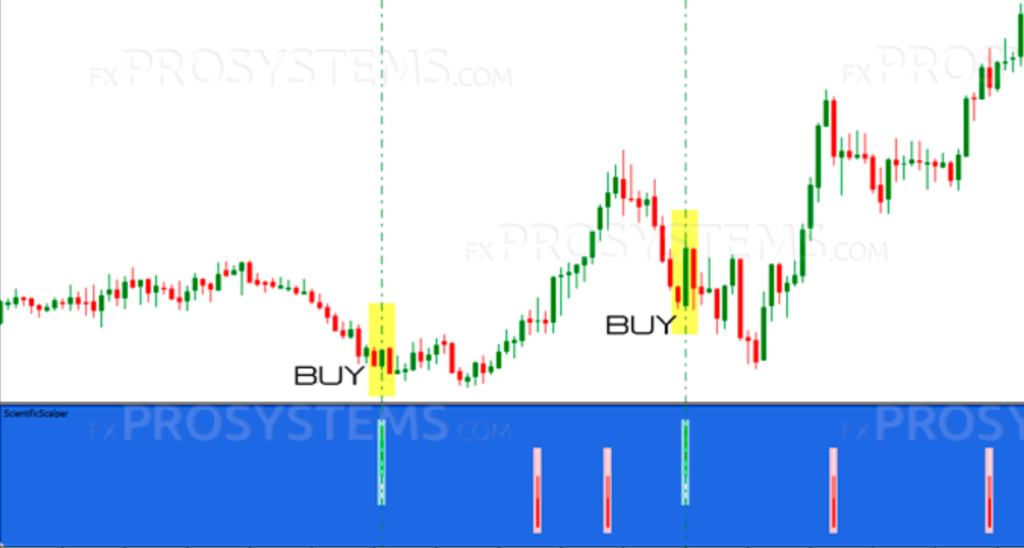 Scientific Scalper is a symbiosis of two components, one of which identifies the prevailing trend and the second identifies the entry point. The combination of complex algorithms that determine whether the market is overbought/oversold and the dominant direction without repainting provides us with a profitable and favorable trading tool.
Confirmation.
The red/blue background indicates the current direction of the prevailing trend. Red background color – downtrend (we consider selling only and ignore buy signals). Blue background color is bullish trend (we consider only buy signals and ignore sell).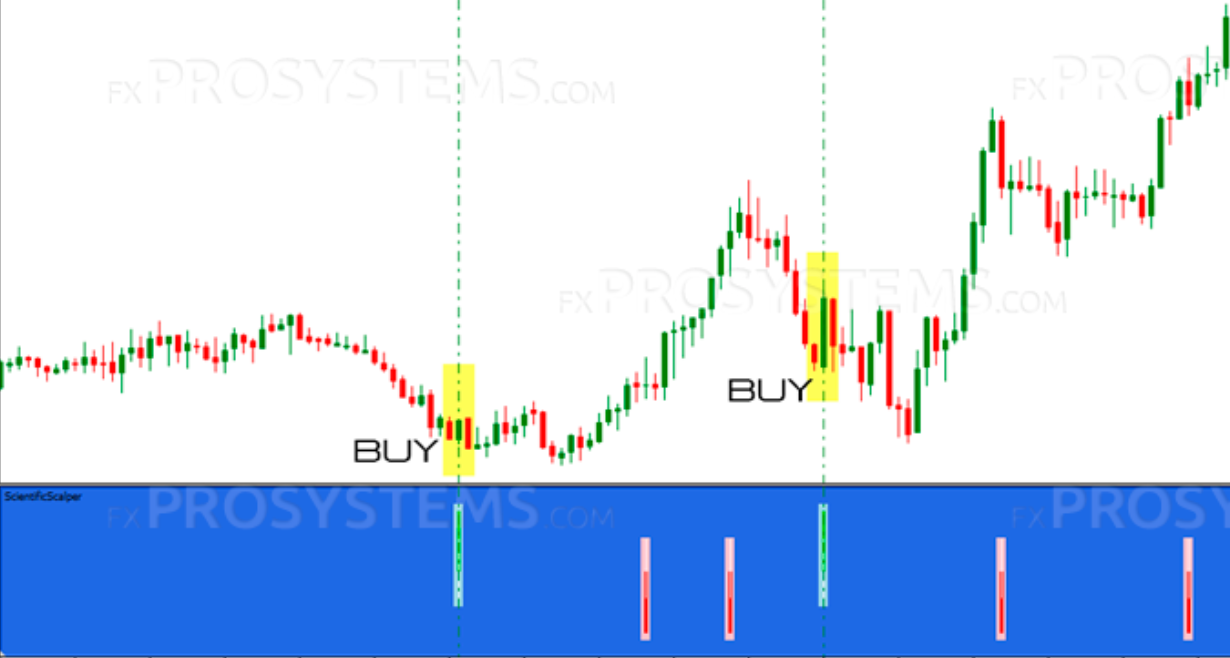 Time Frame: Any, recommended M5, M15 and H1
Recommended broker: icmarkets, tickmill
In order to set the stop loss, the authors recommend using the following calculation based on the Average True Range (ATR). Thus, Stop Loss = 1.5 * ATR and Take Profit = 2 * Stop Loss. For example, for the M15 chart, ATR = 10 pips. Then Stop Loss = 15 pips and Take Profit = 30 pips.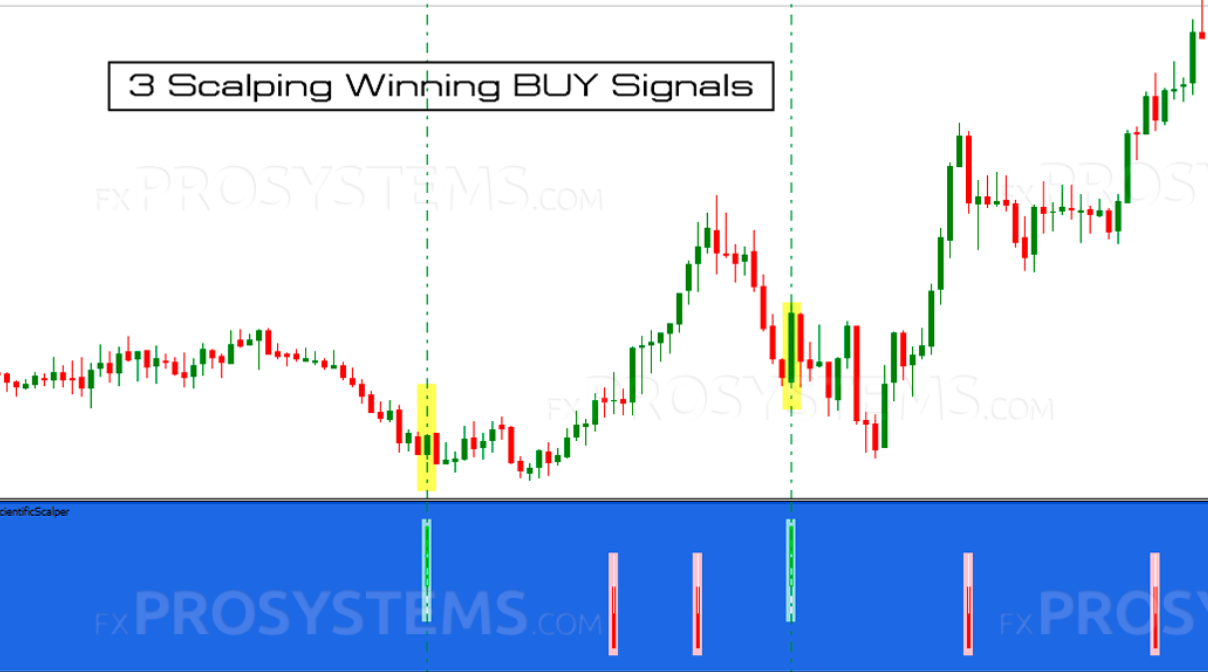 In addition, the opposite indicator signal (red or blue bar) can be used to exit a trade.
The indicator can be used alone or as an add-on to the system. The author offers trading strategies based on Scaler Scalper. For this purpose, he recommends using the 4-hour TimeFrame as an additional filter to confirm signals on M15. If the background color of the indicator is the same in both time frames, the trade can be opened in the direction of the trend on the next signal appearance.