Buy-Sell Volume Indicator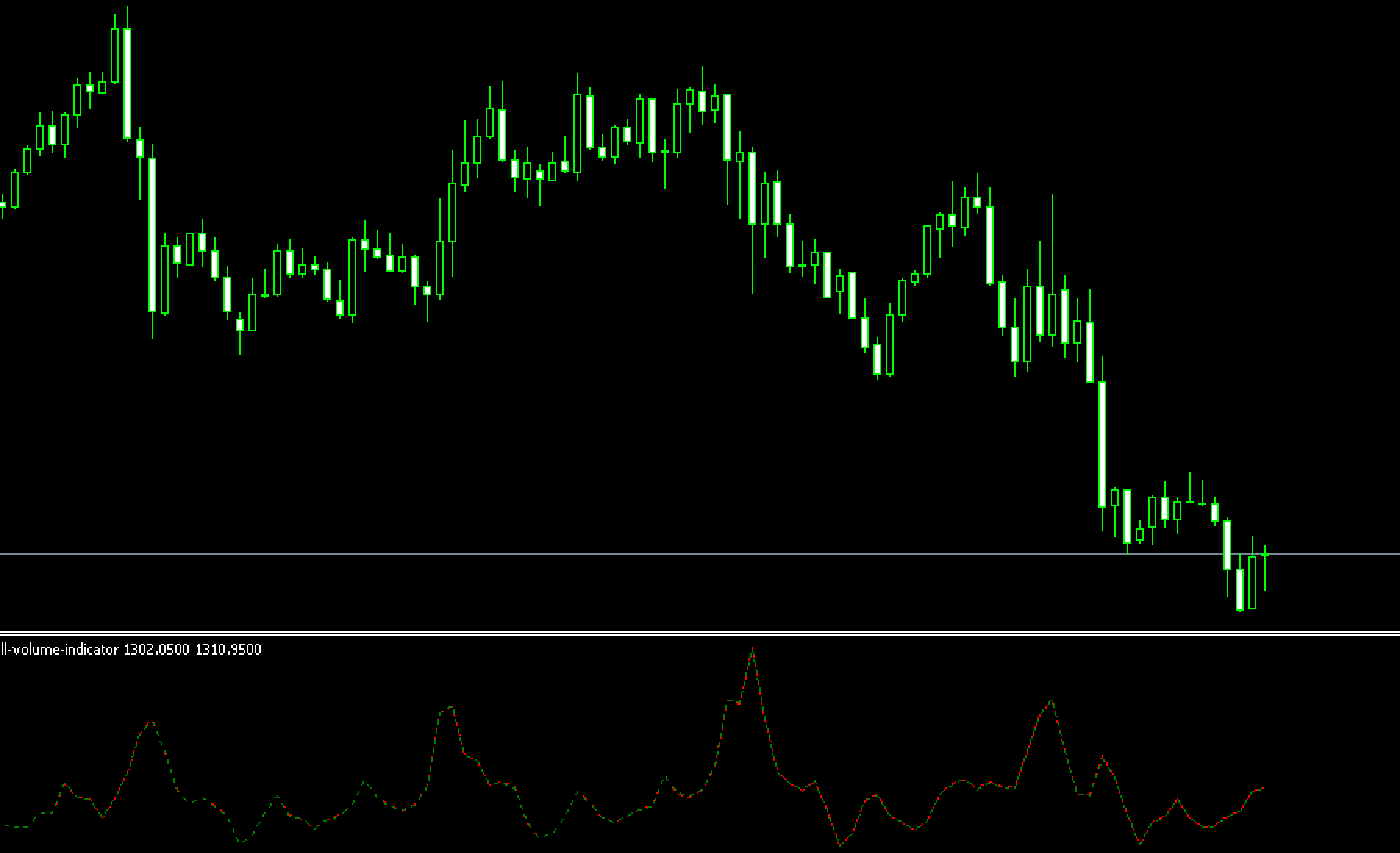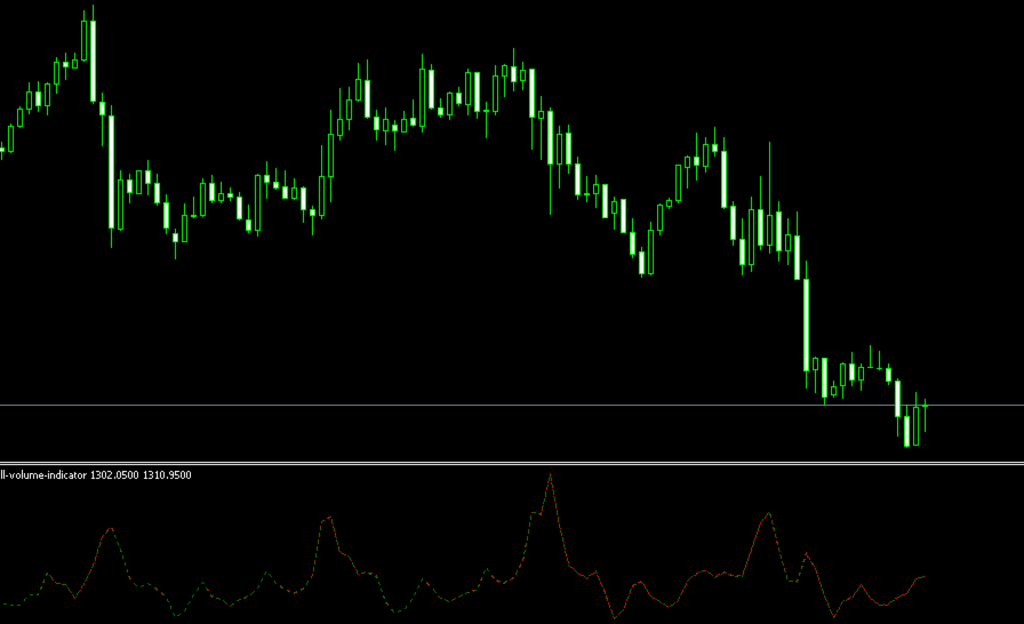 In real market practice, our goal is to participate in bearish or bullish trends that show more strength in this context. There are many ways to measure the strength of a trend. Volume is one of the most important factors that traders consider when analyzing the bearish and bullish forces behind trend following and breakout moves.
The Buy/Sell Volume indicator constantly examines the relationship between the bearish and bullish forces that price has. However, it does not provide an immediate buy-sell signal. Instead, it helps you choose the most appropriate trade setup by analyzing the strength of the volume.
This guide will explain how the Buy-Sell volume indicator is used and how it can be used to assess the strength of price momentum.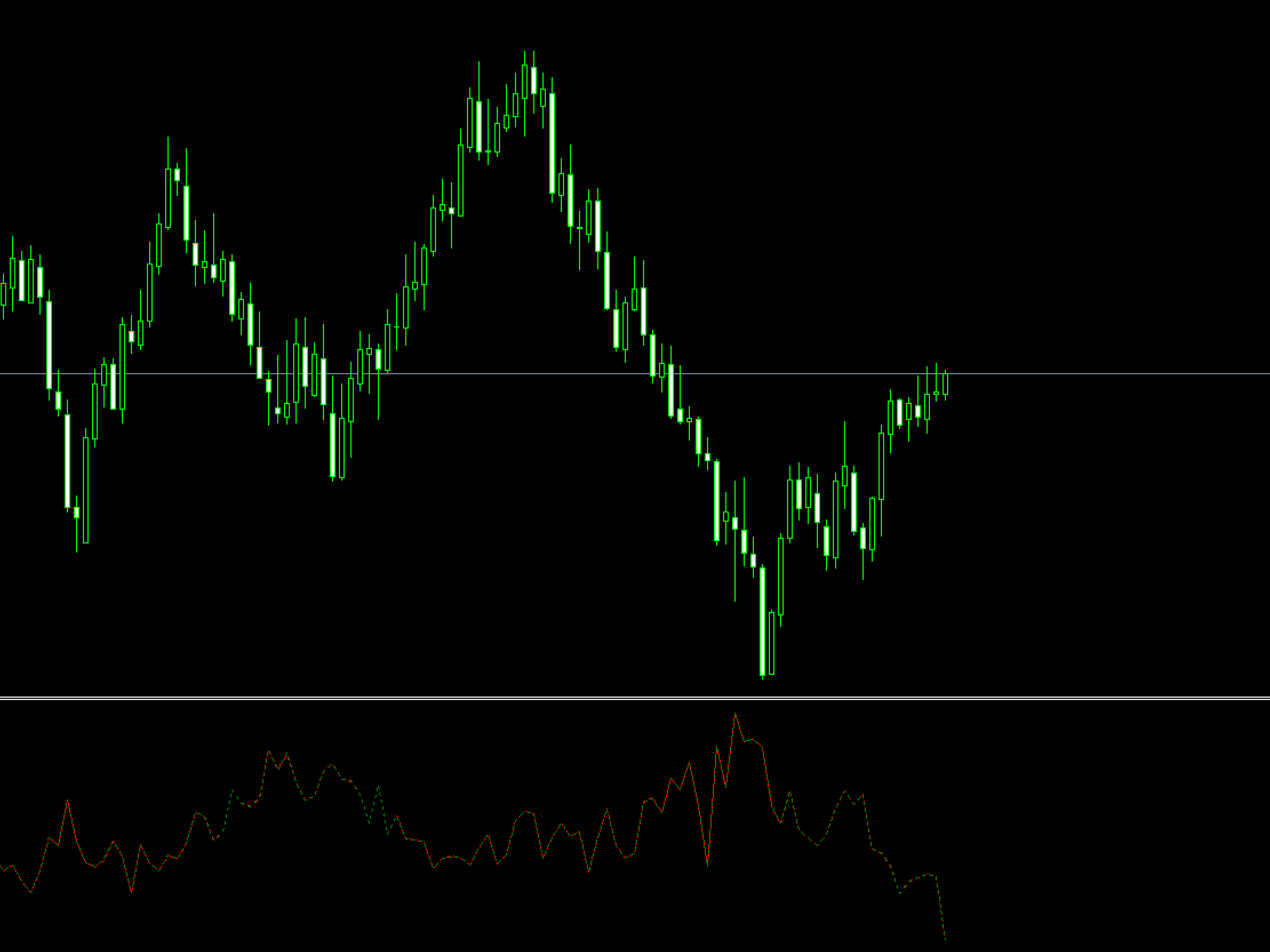 Trading with the Buy-Sell Volume indicator within the MT4 platform
The Buy-Sell Volume indicator is a dashed line that indicates decreasing and increasing market volume. The color change of the indicator level indicates positive and negative momentum. When the volume is increasing, the indicator curve is green.
We consider it to be an indicator of a potential positive trend. However, an asymmetrical red volume curve indicates that trading volume is decreasing. In this case, we can conclude that the price may be anticipating a bearish trend.
In the above example, initially, the pair traded in a bearish trend, which is why we expect the current situation to be an upward breakout. At that time, the buy-sell volume curve was also oscillating within a narrow range.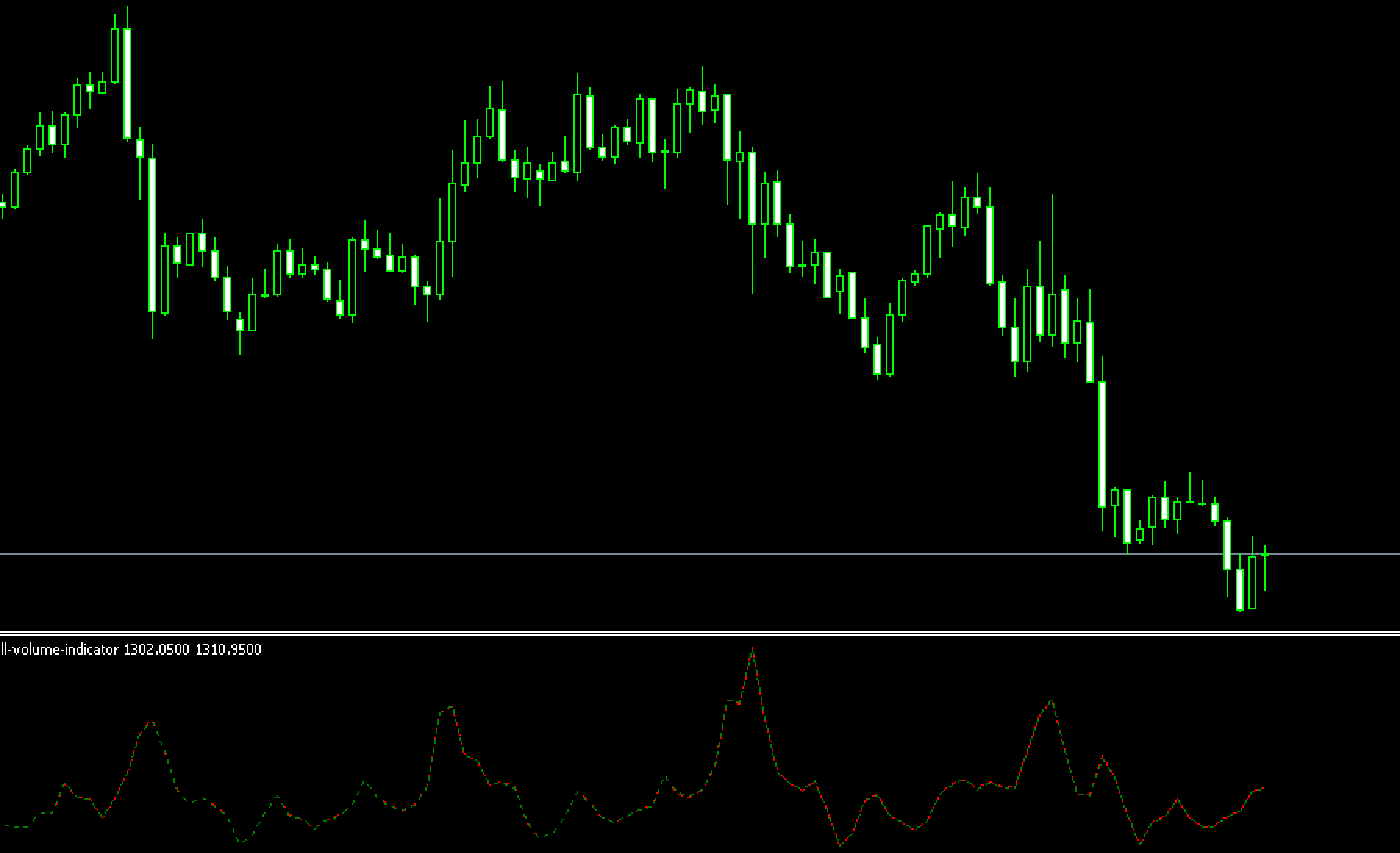 The volume curve grew and was above the current consolidation range. In addition, the indicator is green, confirming that a breakout has occurred and that upward volume strength is imminent.
To filter out sell setups, make sure that the volume curve changes color and shows a decreasing pattern. It is recommended to select a sell opportunity when a bearish breakout is forming in price and the indicator value is falling in tandem.
In addition to the possibility of a breakout, it is also useful to study trend following setups for trading. For example, if the price is in an uptrend and draws a higher low before joining the current bullish trend. During this period, the indicator turns green and increases. This indicates that the asset is under strong buying pressure and it is the right time to go long.
Summing up
Volume is an important technical indicator that applies to both stock and Forex currency pairs. It provides an accurate overview of the buying and selling requirements of the traded assets. In order to analyze the technical aspects, it is also crucial to get the correct volume results. In our thorough analysis, the buy and sell volume indicator is straightforward, effective and easy to use, especially for those traders who are just starting to trade.